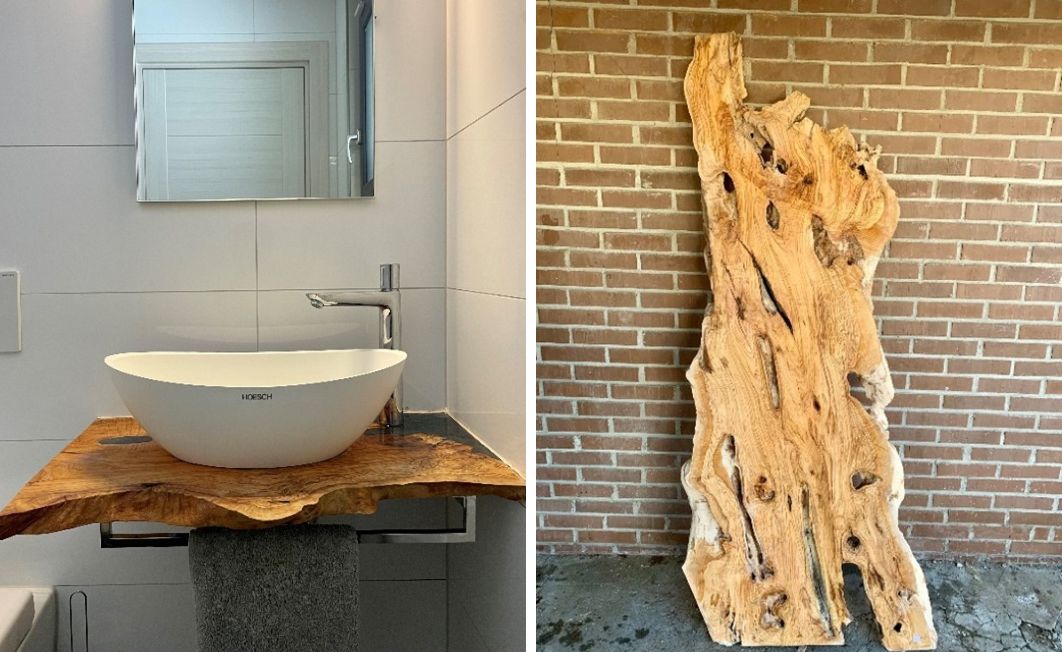 Wood in the bathroom = Naturalness, closeness to nature and warmth!
For a long time, wood was considered a difficult material for the bathroom. In the meantime, wood has become a trend in the bathroom.
The fact is: wood is hygroscopic. This means that wood has the property of absorbing and releasing moisture.
For a custom-made washbasin substructure, olive wood, for example, is perfect for placing the Hoesch Namur washbasin on! It looks incredibly elegant and exclusive!
The special property of olive wood is, among other things, its characteristic grain. An olive tree can become over a thousand years old. The picture shows a piece of olive wood from Calabria in southern Italy. The piece of wood comes from a tree that stood in a farmer's field for over 450 years until it was attacked by native larvae and finally had to be felled.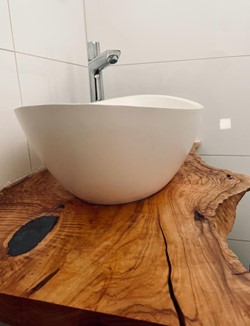 A washbasin placed in this way looks first-class. This was also the opinion of our customer from Switzerland in Solothurn, who mounted his HOESCH Namur washbasin on an olive wood washbasin and thus gave his guest bathroom an exclusive touch. 
Mineral cast washbasins are available from HOESCH Design GmbH.
Olive wood substructures can be found at DaHeim Shop / https://www.instagram.com/daheim__shop/?hl=de