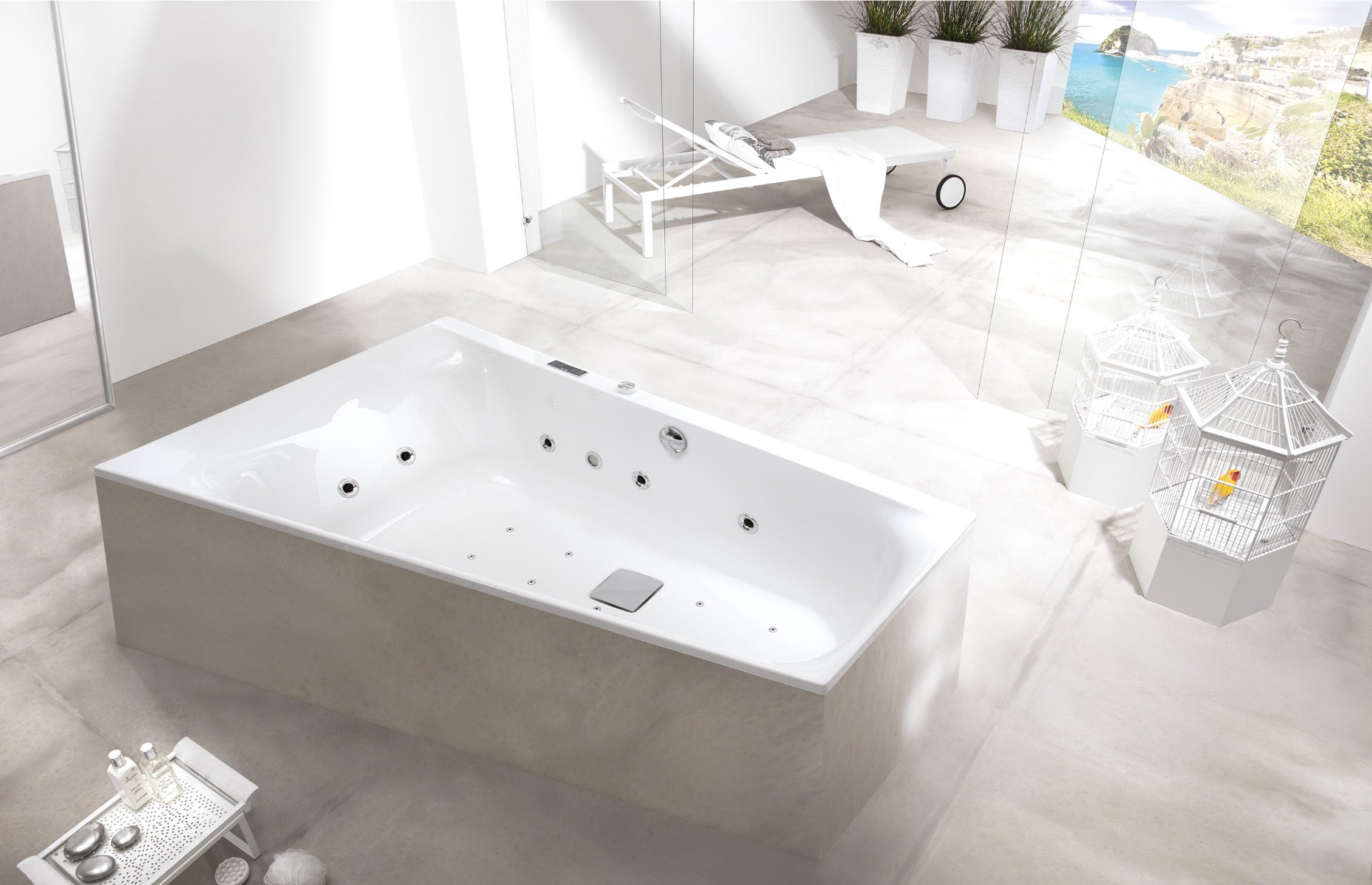 What the classical bathtub already provides for physical and mental relaxation, a high class whirltub surpasses by far.
The pleasant warmth of the water harmonises perfectly with the two LED underwater spotlights, that turn the whirltub and the entire bathroom into a sea of color. Due to the whirl system the individual droplets dance on the water surface, it is a Deluxe whirling pleasure – made by HOESCH
Whirl programmes
FITNESS – massages and improves blood circulation
The FITNESS programme (approx. 18 minutes) is especially designed to sooth and relax tense muscles. Its intense massaging effects on the body improving blood circulation and stimulating the cardiovascular system.
RELAX – gentle and soothing
Above all, the RELAX programme soothes the autonomic nervous system. The body is gently and pleasantly massaged during an approximately 30 minute whirl time. The massage intensity slowly decreases while intervals increasingly become shorter.
VITALITY – warm and powerful
The VITALITY programme operates like a steam sauna: The body is pleasantly warmed and then cooled. The temperature is automatically increased during an approximate 26 minute whirl time. The body is purified and the immune system is strengthened. Important: After the soaking in the whirlpool, rinse your legs with cold water and then relax for 15 minutes.
ENERGY – stimulating and refreshing
The ENERGY programme (approx. 15 minutes) stimulates and activates the entire autonomic nervous system. As time intervals noticeably increase so does the intensity of the massage. The body is refreshed and energy is restored.
Deluxe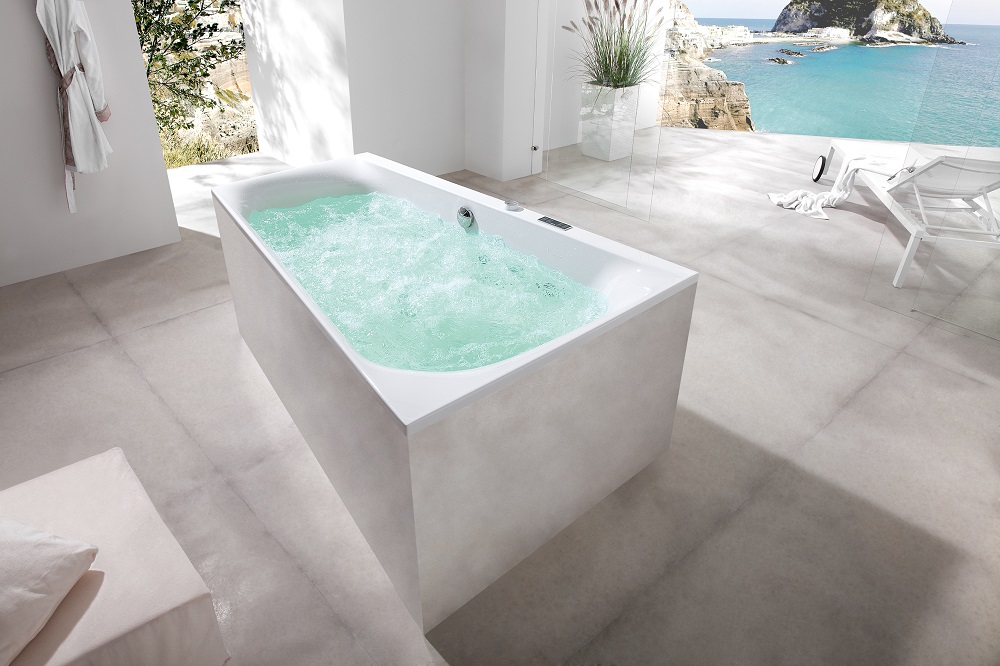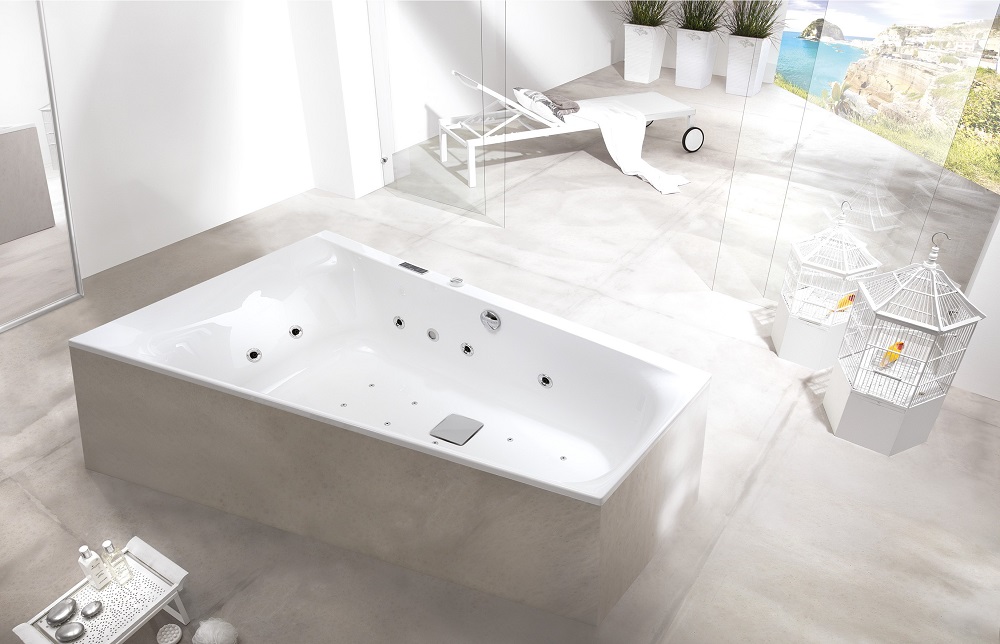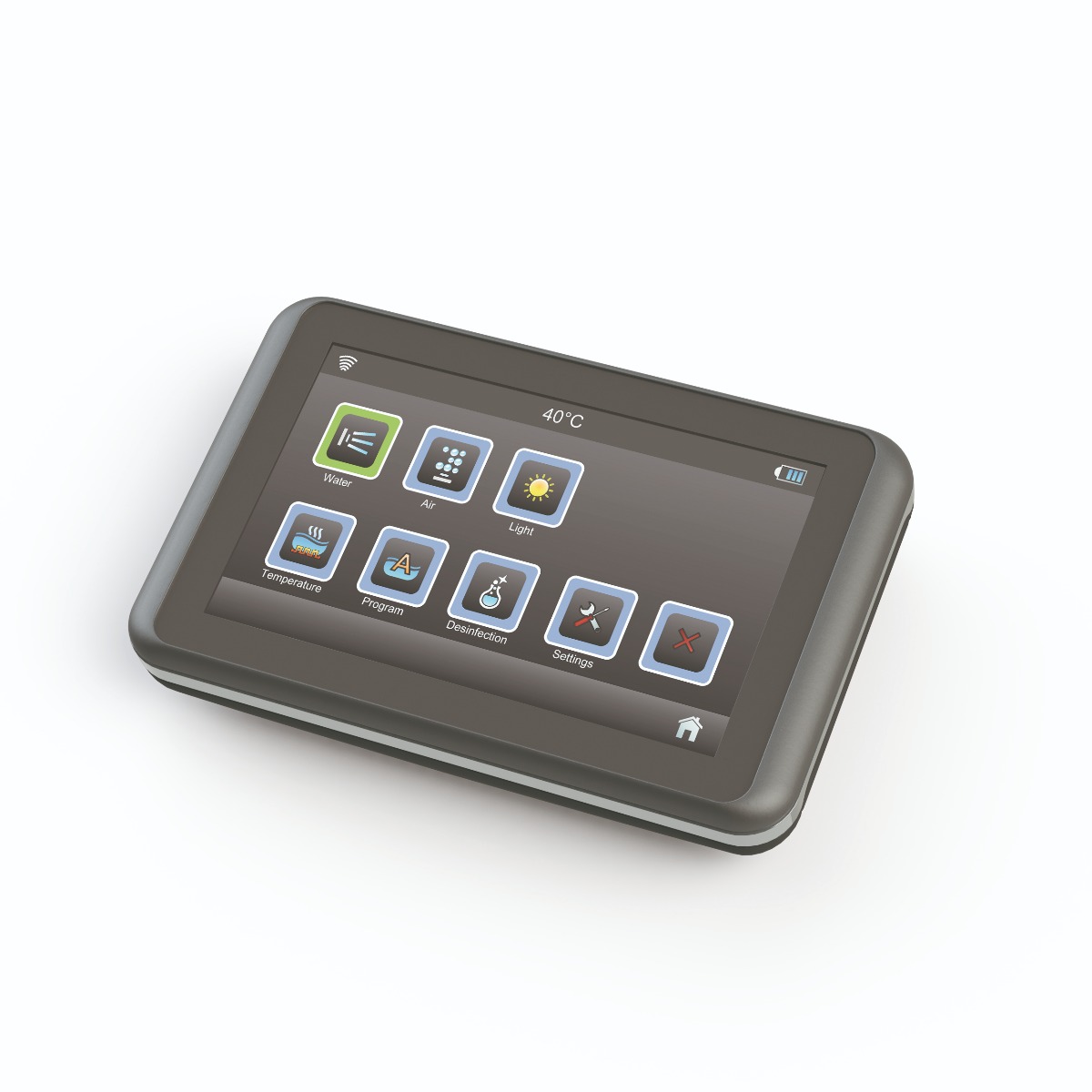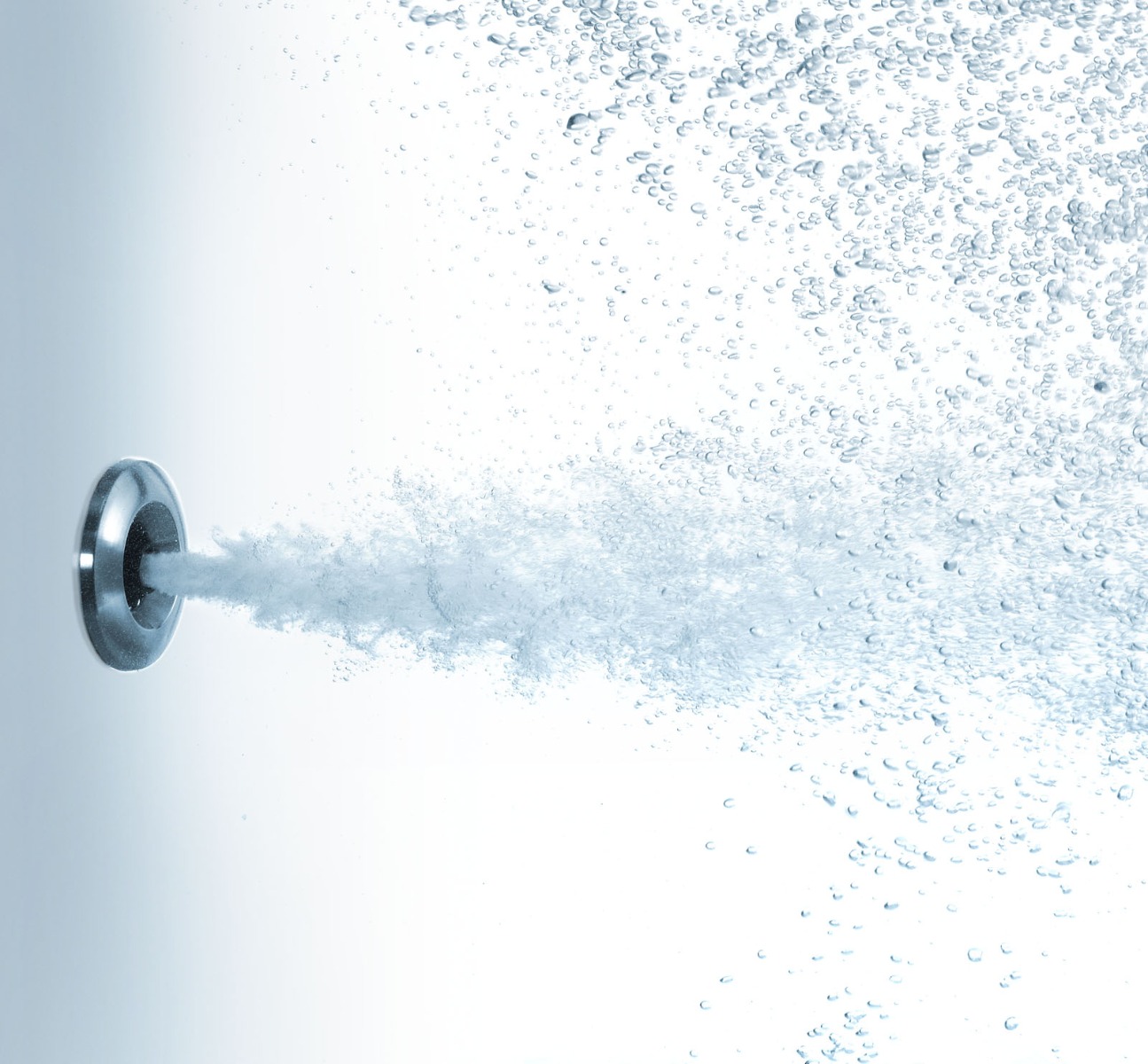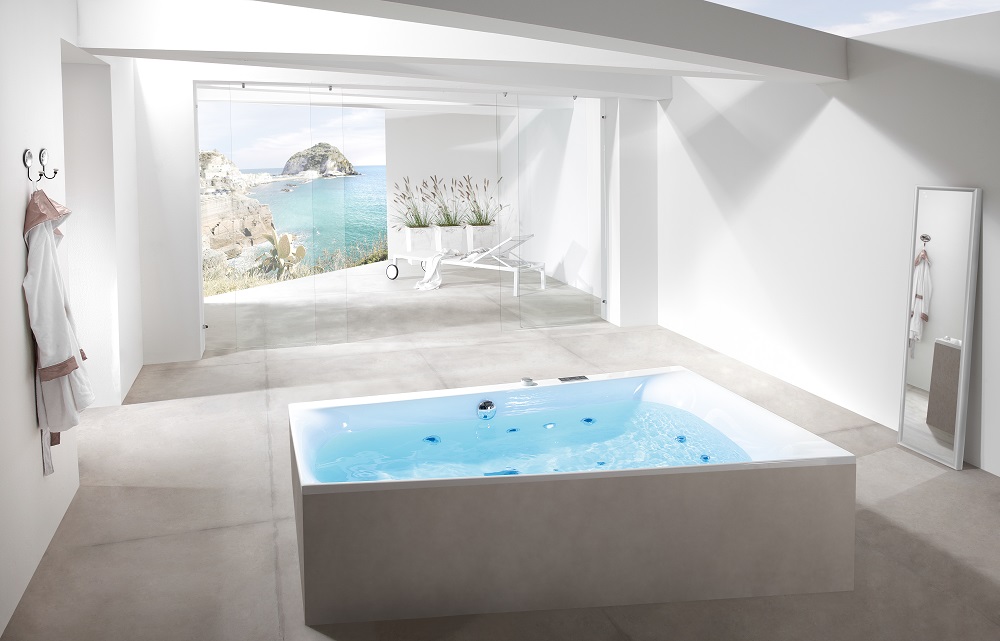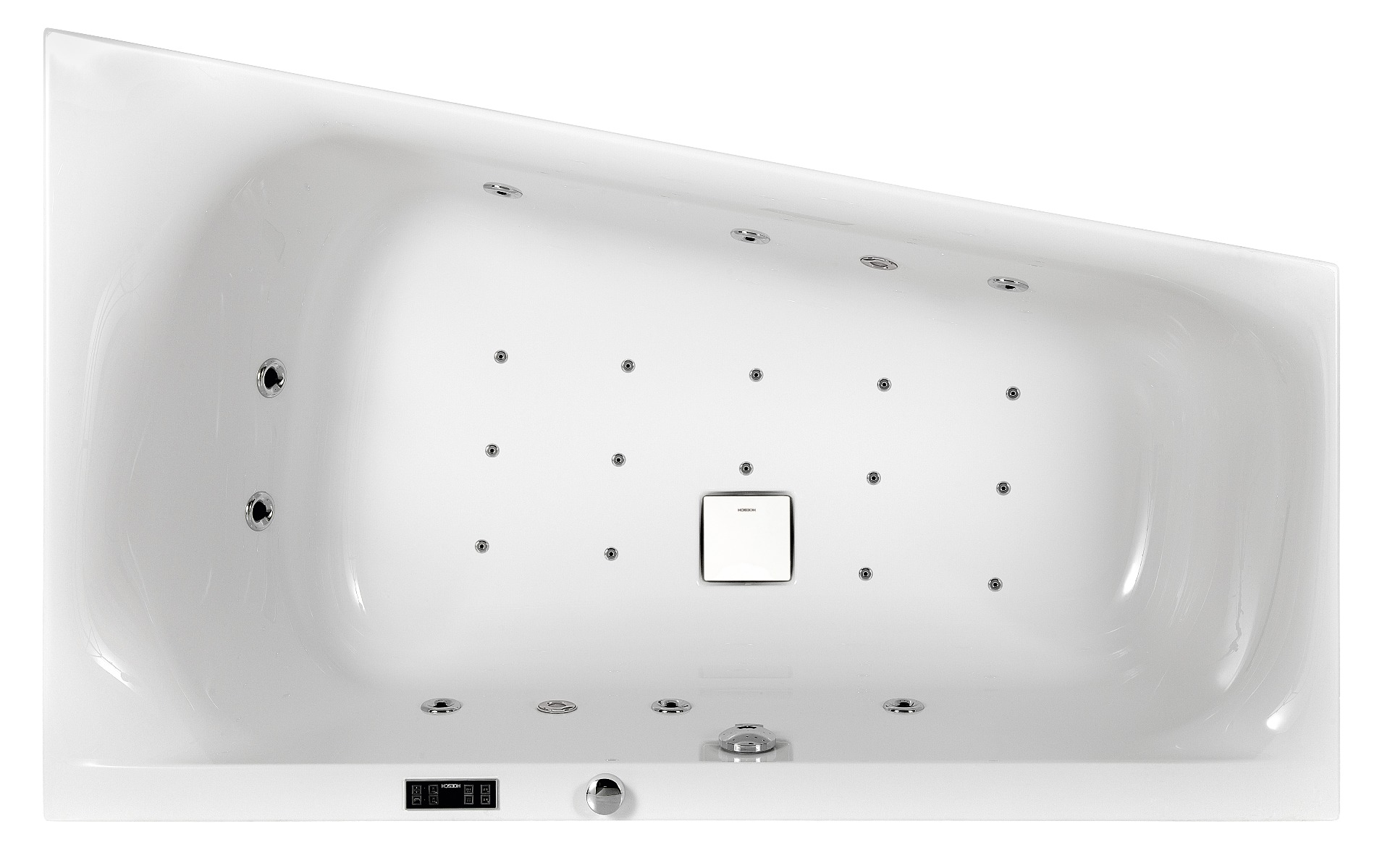 Standard features
Optimum water massage from up to 8 chrome whirl jets (variable positioning),massage jet can be adjusted 15° by hand
Plane surface technology for flexible positioning of Venturi jets
12–27 air jets in the base supplied with warm air (entry temperature 40°C)
Four freely selectable wellness programmes: Fitness, Relax, Vitality, Energy
Two standard LEDs with colour changer
Exceptionally efficient pumps/jets
Bidirectional touch-screen remote control, additional keypad on the rim of the bath +/- and interval switching
Perfect hygiene thanks to rigid pipe system with double piping: automatic pre-cleaning using fresh water and disinfectant for closed nozzles, automatic post-cleaning using cold water connection
Residual water drainage
Dry-run protection and fully automatic final drying of air system
Special equipment on request
Invisible Sound
vitality ward
E-heater
HOESCH Combi Plus filler
additional air jets in the foot and back area