An entry-level whirl system delivering a comprehensive whirling experience at an attractive price.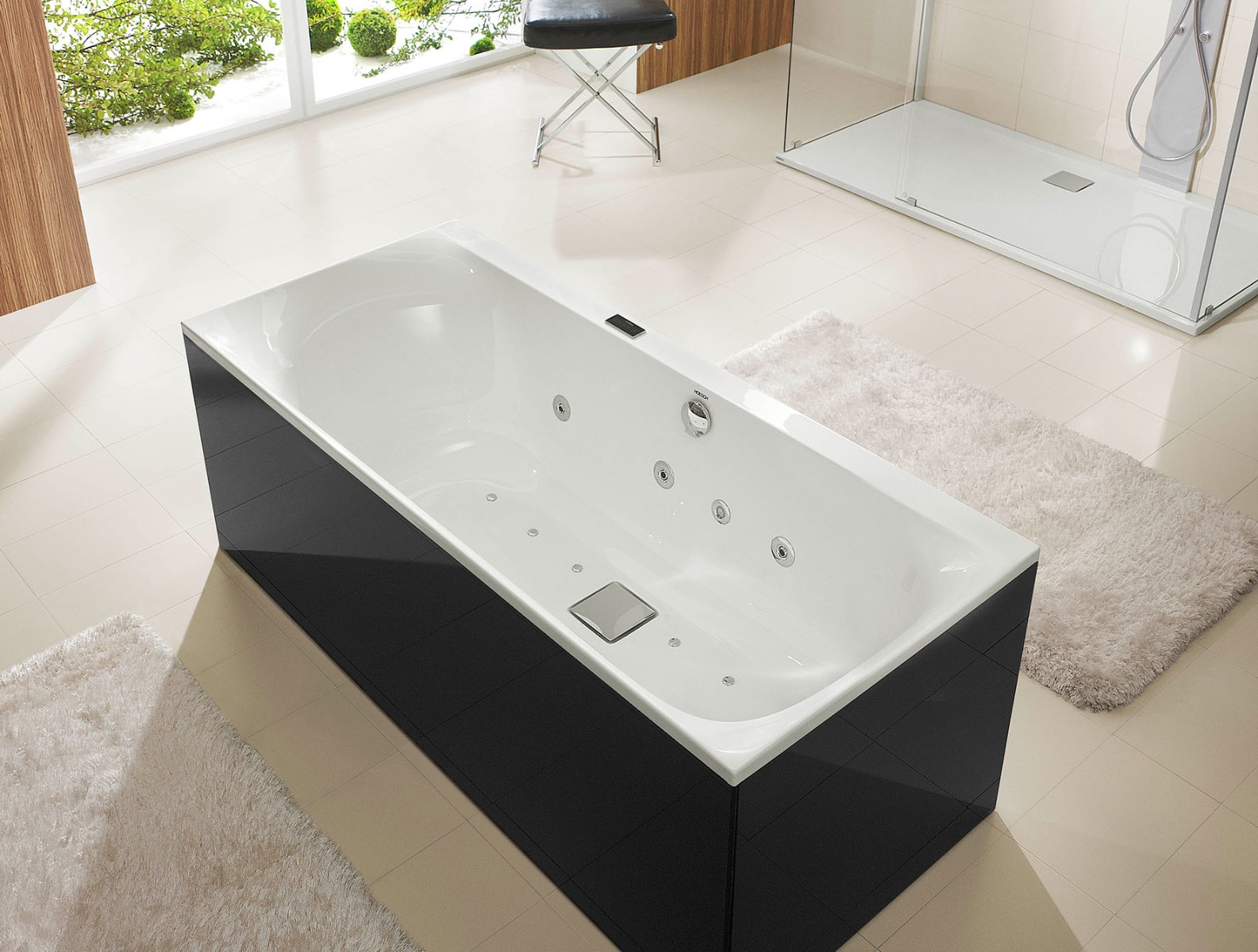 Discover the roaring whirl fun for yourself
Vital energy is quickly lost in the exhausting everyday life. But you can fill it up with Laola II, the whirl system for beginners, that ensures an exciting and energising bathing experience. Laola is the ideal solution for those who want to enjoy the whole experience of whirling without having to pay too high price. The standard equipment consists of up to eight Venturi jets and up to 23 air jets: Air bubbles and strokes of water ensure a lively whirl bath. One LED underwater spotlight (white) is part of the standard scope of delivery. On request we can equip your whirltub with additionally four back and two foot jets. These guarantee a more intense whirling experience. Start to regenerate with whirling every day.
Standard features
Optimum water massage with up to 8 adjustable chrome whirl jets (layout may vary), massage jet can be adjusted 15° by hand
12–23 warm air jets in the base (entry temperature 40°C)
1 white LED as standard
Keypad on the edge of the tub
+/- control and interval
Ozonisation
Residual water drainage
Dry-run protection and fully automatic final drying of air system
Laola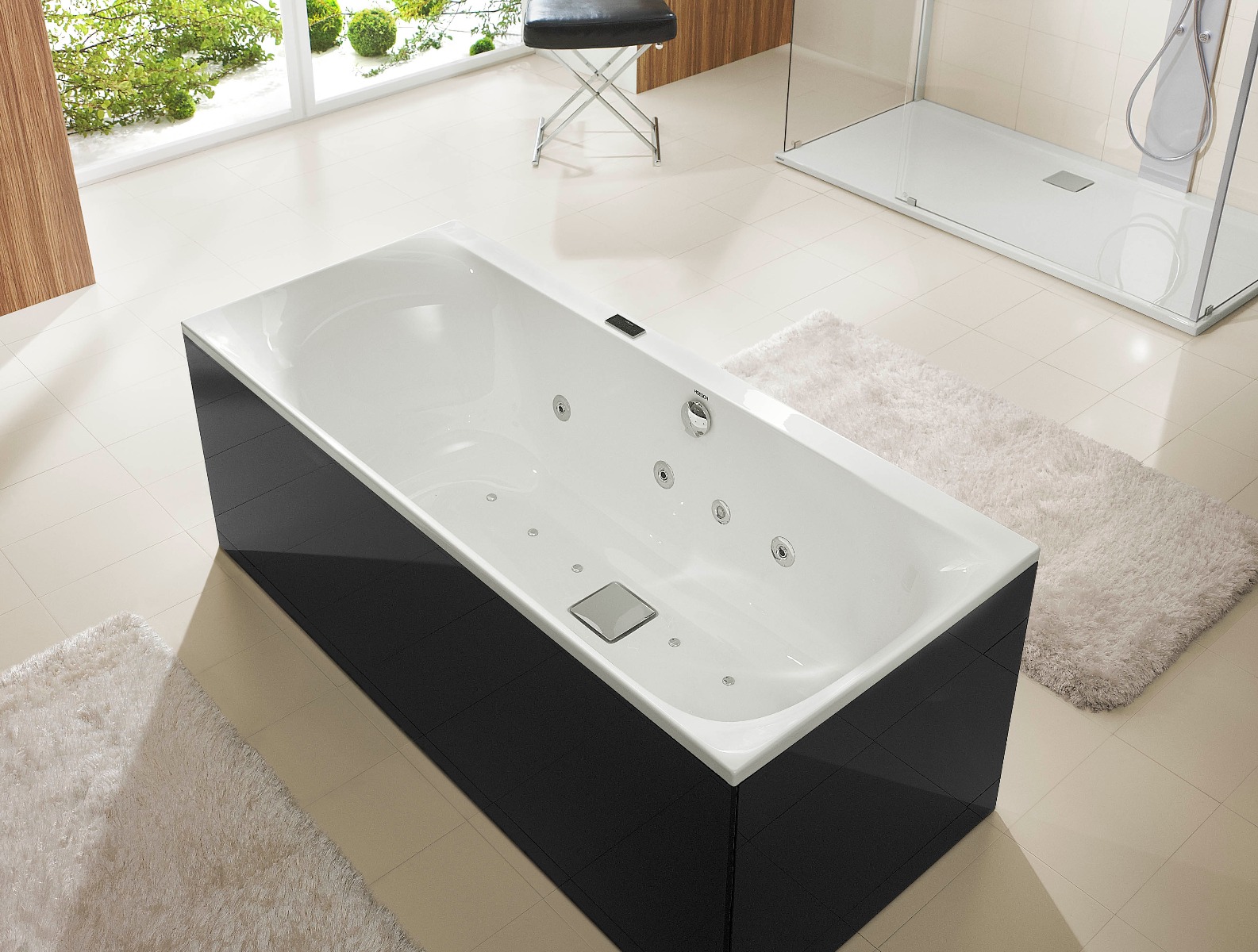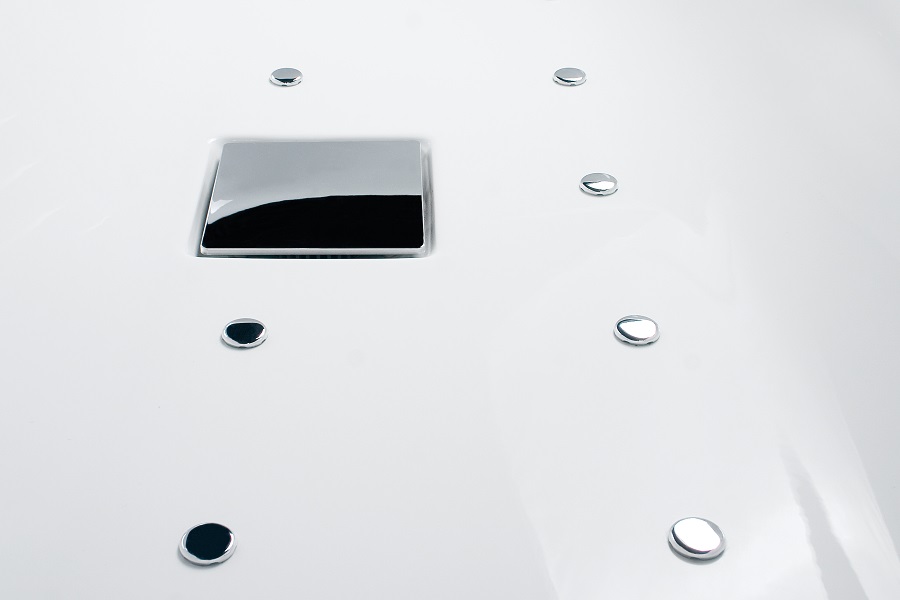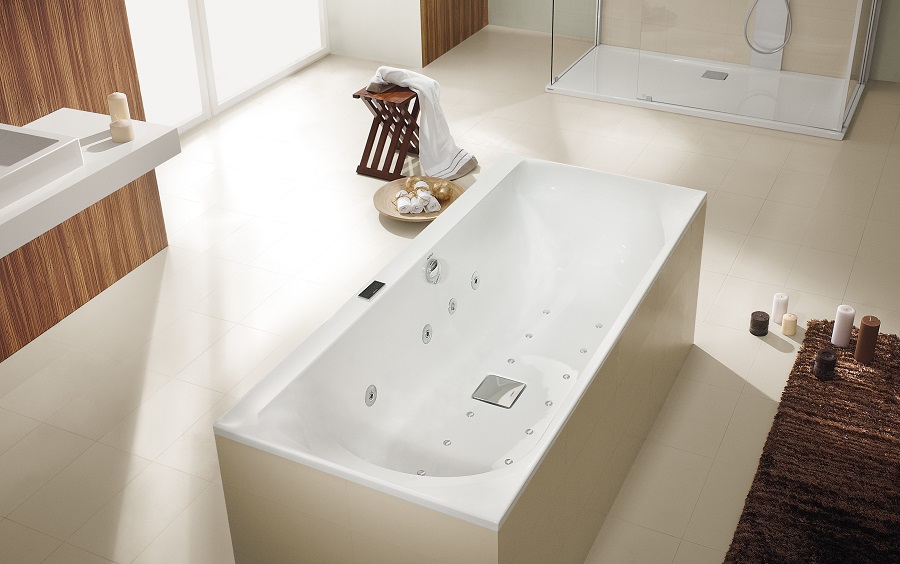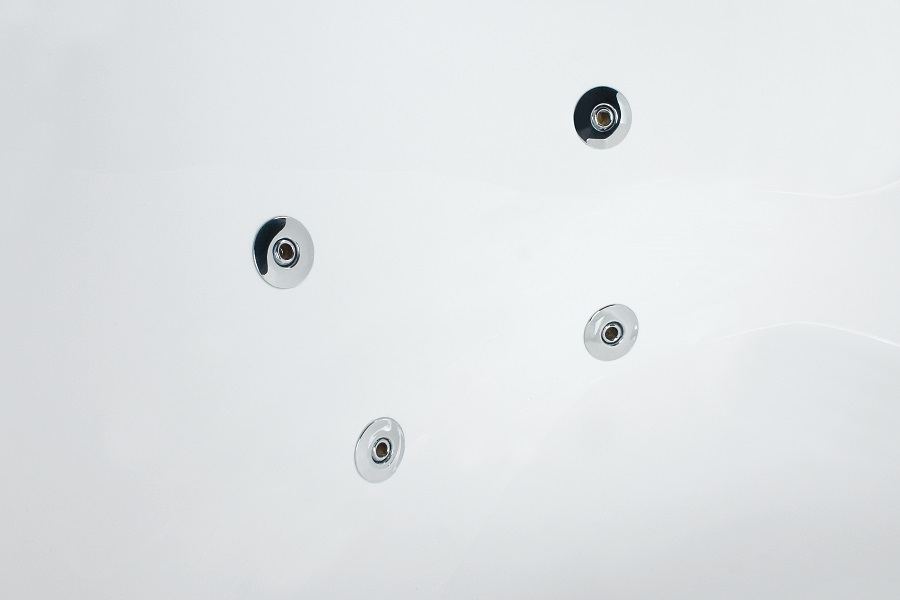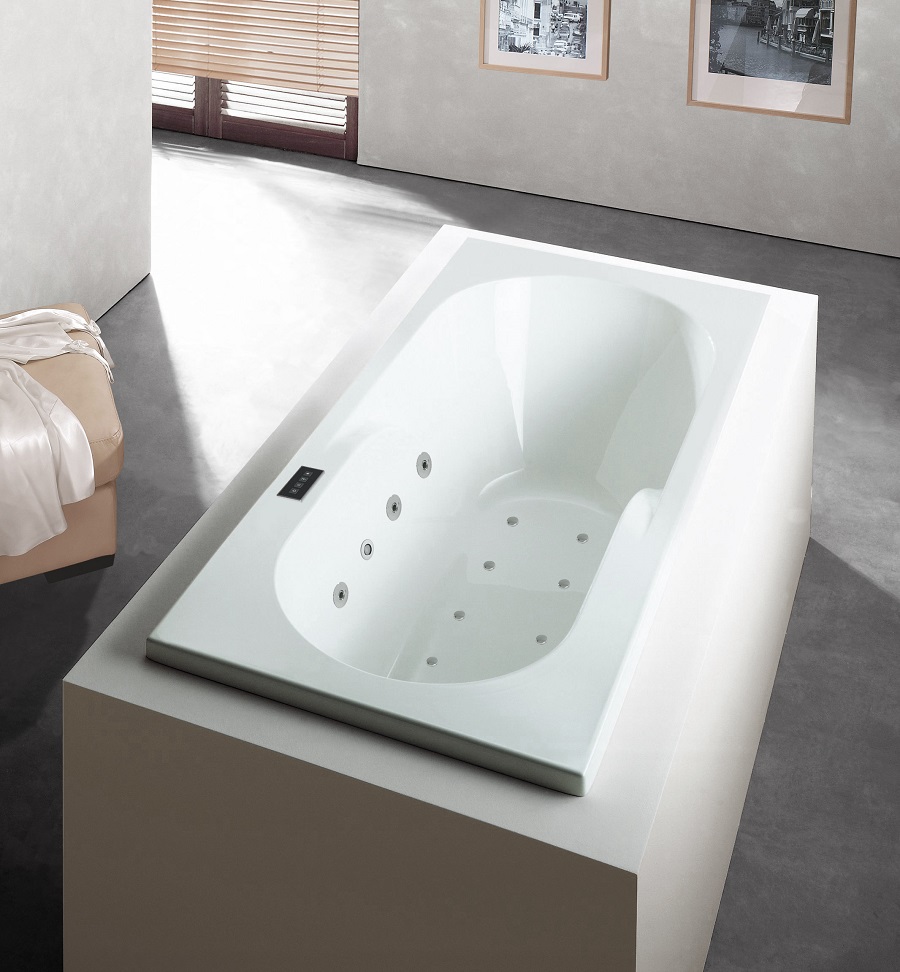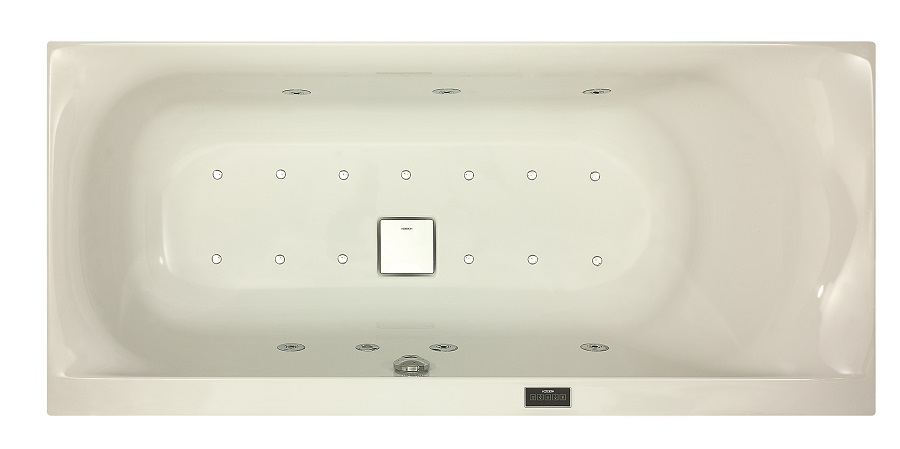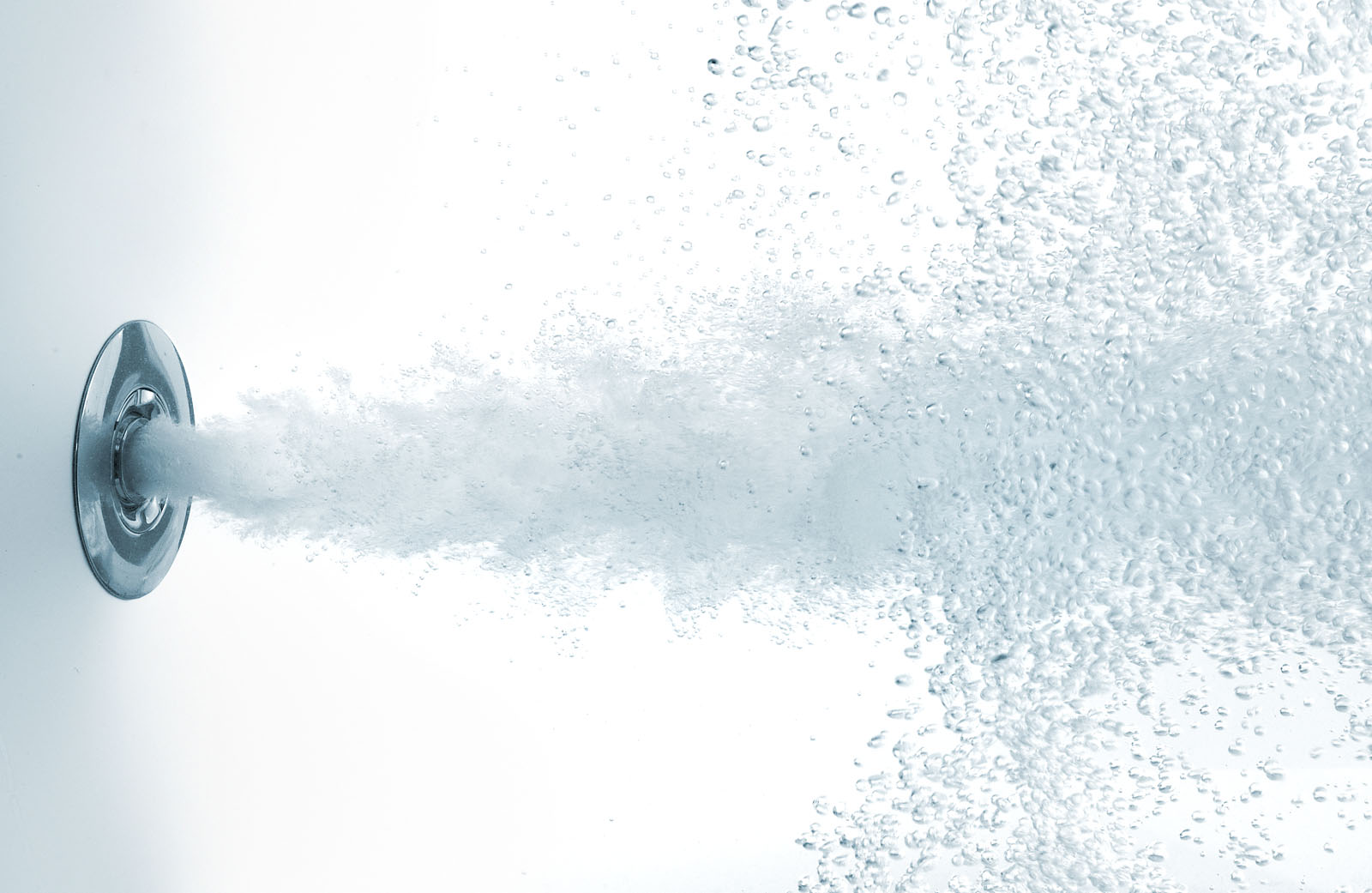 Special equipment on request
additional foot and back jets
electric heater
HOESCH Combi Plus filler