The Total White Look - a new trend in the bathroom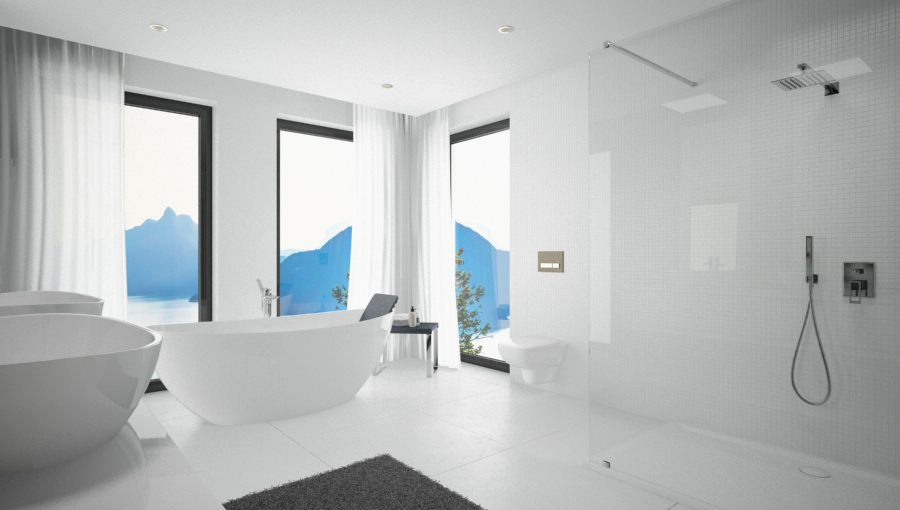 Total White Look is an interior design proposal in which white plays the leading role - the colour associated with elegance, sterile cleanliness, freshness, modernity and subtlety. And this is exactly how the interior design of this relatively new bathroom trend should look. Our range includes numerous suggestions that make it possible to exploit the full potential of the white look in the bathroom.
If you think that monochrome styles are inherently easy to arrange and almost boring in their simplicity, you'd be wrong. If you're worried about excessive monotony, remember that there are many ways to break the lead colour and that the colour itself is just one of many elements that make up the image of the room. If you decide to design your bathroom in this style, pay special attention to the details - we assure you it's worth it!
The Total White Look - a huge range of possibilities - a festival of textures, structures and shapes.
The Total White Look in the bathroom offers many possibilities for eye-catching and sophisticated combinations. The size and positioning of the tiles themselves can play an important role. Small, rectangular white tiles in a herringbone pattern look very original. Mosaics or tiles with different coatings (matt, glossy, etc.) or textures are also a good solution.
A plain white rectangular classic bathtub (or shower tray) combined with tiles that are also white, but with an interesting geometric structure, gives the bathroom a unique character. There are really many possibilities for such combinations and their effect can delight even people with exceptionally sophisticated tastes.
The total white look - what it comes down to
The Total White Look does not exclude elements in colours other than white. White tiles with grout in another colour can be a good solution. It's best to stick with the monochrome colour palette and opt for grey or even black grout. Also remember that any accessory in an all-white bathroom will be clearly highlighted - a wooden cabinet under the sink or a flowerpot - such elements will attract attention and stand out more in a white room. This is why the choice of accessories (and their quality) is so important. When decorating, furnishing and choosing accessories for your bathroom, you should also make sure that you don't ignore the main style.
Here are HOESCH suggestions for total white look in the bathroom