The SOLA shower tray – the new Solique mineral cast design highlight, with side drain.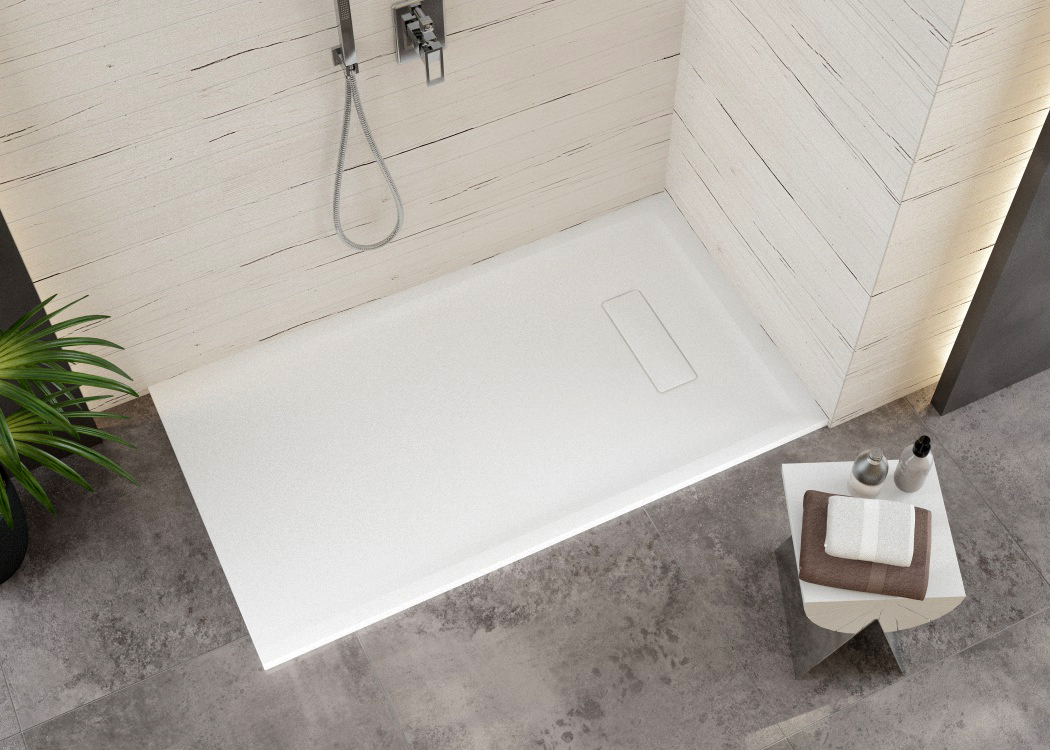 Renowned bath manufacturer HOESCH prides itself on developing the optimum shower tray solution for every customer and every bathroom. During the development of every single product, the company places the greatest emphasis on elegant design, high-quality materials and outstanding functionality. So it comes as no surprise that HOESCH customers enjoy a choice of over 113 different models within the MUNA series of exclusive shower trays alone.
The new SOLA shower tray is another product resulting from our conscious and consistent focus on customers. In this case, this means that: The new shower tray fulfils a particular customer requirement for a solution with a central drain on the short side of the tray – and
we have combined this with an entirely new design. Its design makes it extremely practical for many bathrooms, while also expressing an exceptional aesthetic. The integrated rectangular drain blends harmoniously into the discreetly rounded shape of the tray. And at just 30 mm high, the SOLA shower tray is extremely flat – and can also be flush-mounted for accessibility.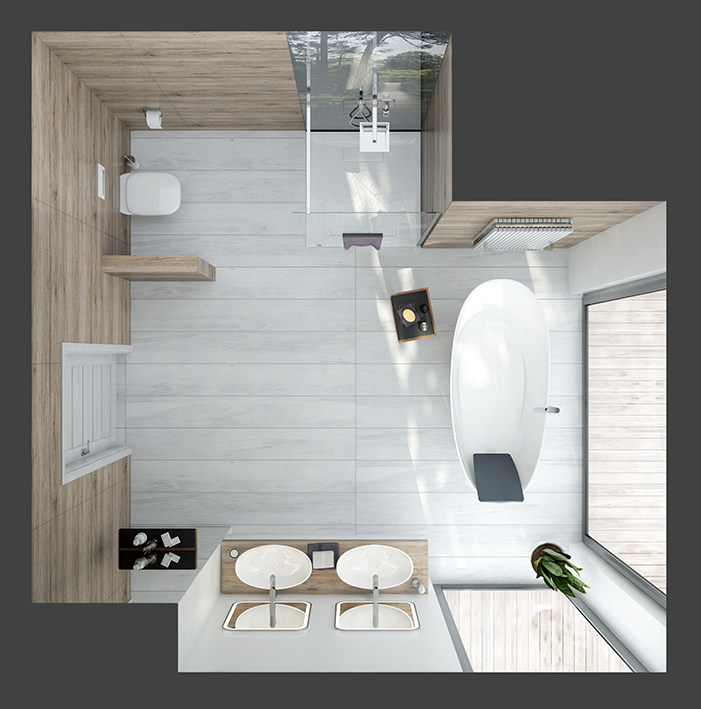 Just like the successful MUNA range, the new SOLA shower tray is made from innovative Solique mineral cast. This high quality and exceptionally durable material guarantees easy assembly and maintenance, and its smooth, gleaming surface gives the new shower tray an exquisite look and feel.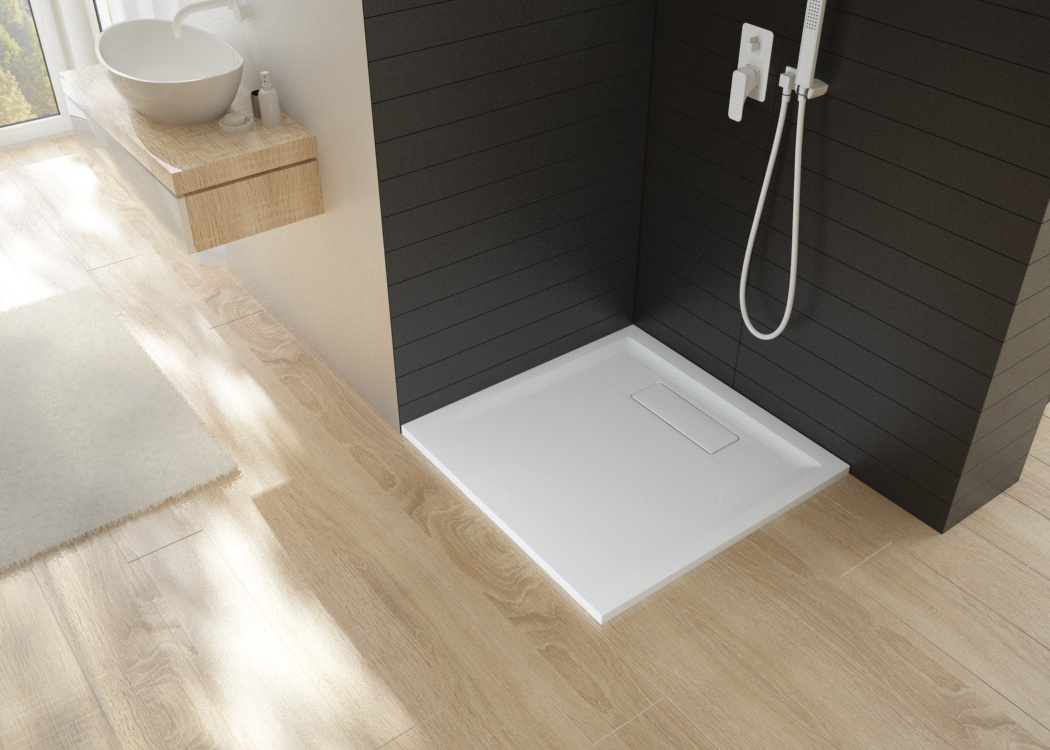 The SOLA model is available in a variety of sizes from 800 x 800 mm to 1600 x 900 mm, and may be combined with all HOESCH shower enclosures. So we can be sure that the new shower tray will fit perfectly into every bathroom and with every customer's requirements.