Preventing accidents - increased safety with Solique Pro from HOESCH
According to statistics, 30% of all accidents in the household are caused by slipping, especially on wet tiled floors or in bathtubs and showers. Slip and fall accidents are the most frequent cause of accidents, even more than in road traffic.
Slips and falls on wet, slippery floor surfaces, especially in showers or bathtubs, are a major problem. Especially with high-gloss surfaces, the requirements for proper slip resistance are usually not taken into account.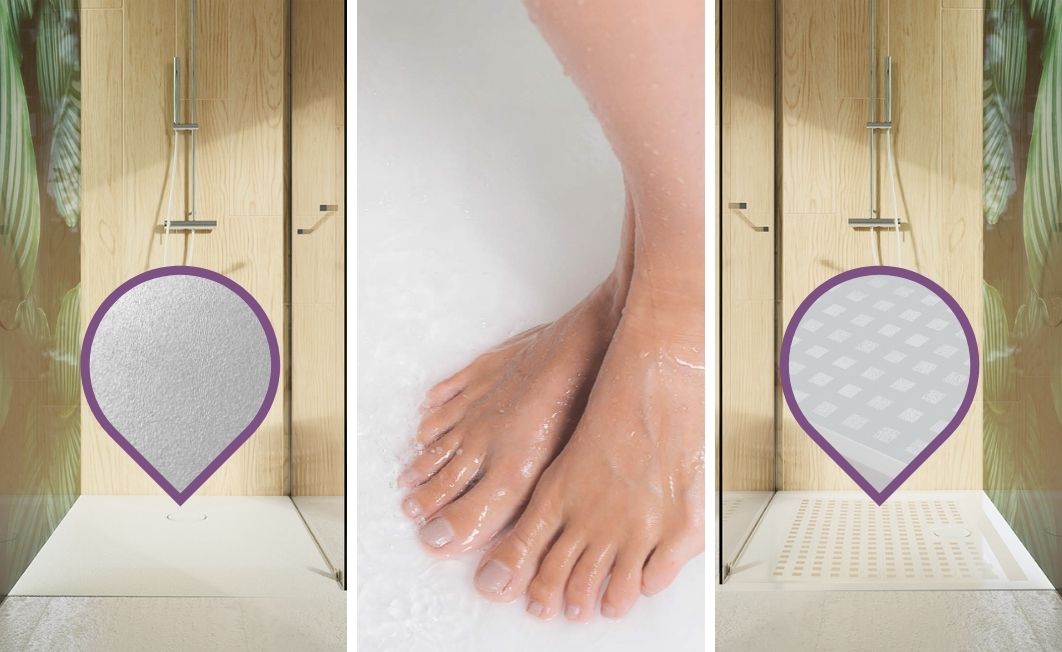 Product safety is a key element in the manufacture and marketing of HOESCH products. That is why HOESCH makes sure that each of its products meets strict requirements in this respect. They are not only tested by specialists working on them, but also by independent institutes and research facilities at the individual stages of production. One of the tests to which HOESCH shower trays have been subjected is a study by the renowned institute TÜV Rheinland on the certification of companies from various industries.
HOESCH series were tested for slip resistance classes:
The standard surface of mineral shower trays without anti-slip (Muna, Muna S and Sola series) and special coatings of structural mineral shower trays (Nias and Tierra series). The test showed that all these solutions met the adopted standards for slip resistance on wet surfaces.
Three slip resistance classes were assigned to the tested products:
Class A: Muna, Muna S, Sola without anti-slip coating.
Class B: Tierra series with textured surface
Class C: Series with textured surface Nias, Muna and Muna S with Solique Pro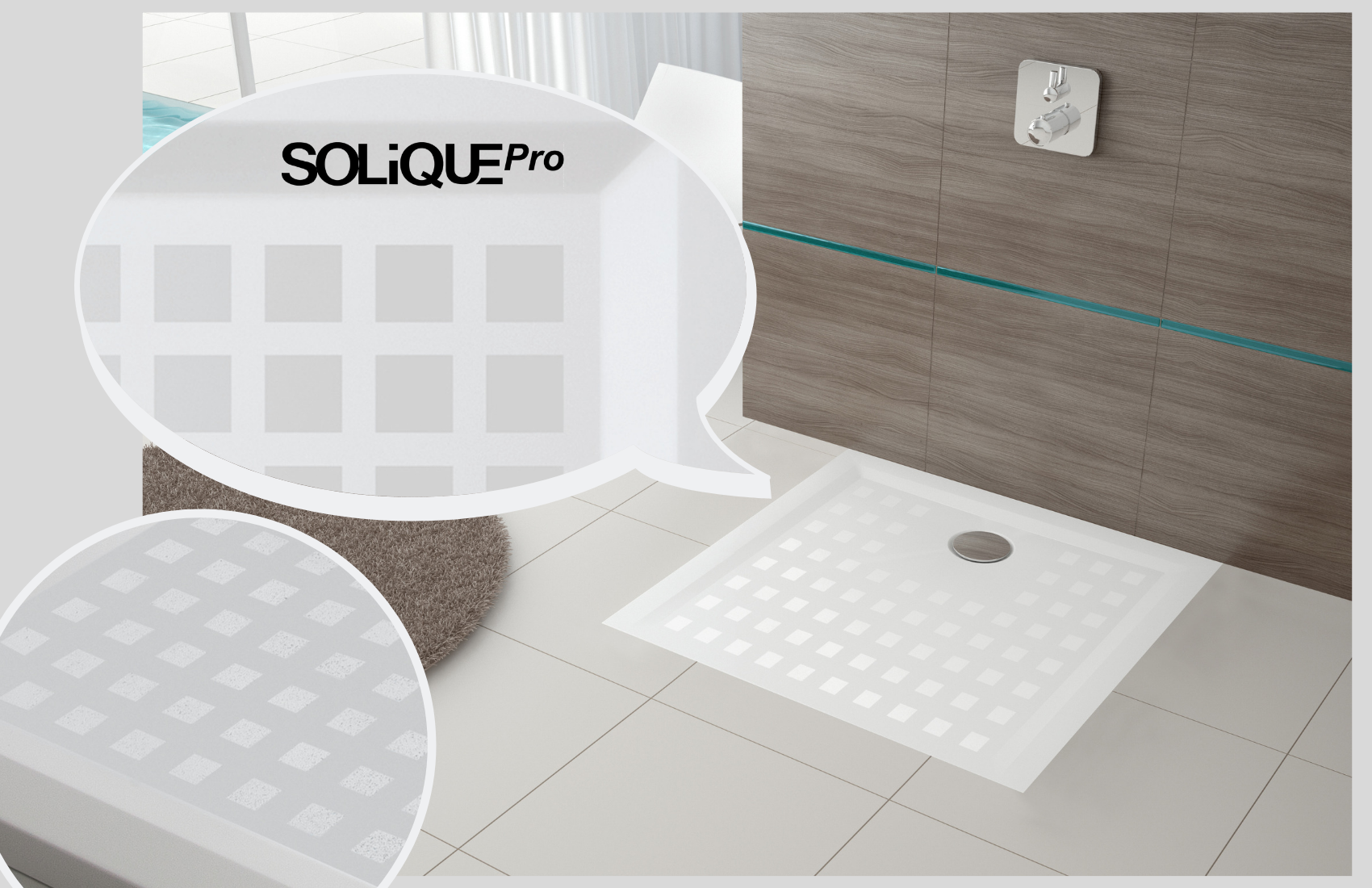 The Solique Pro anti-slip surface on the Muna and Muna S series is also classified as Class C, as an optional addition to a smooth shower tray. The classes awarded are scientific proof that HOESCH products are safe to use regardless of where the shower tray is installed (flat, house or public space).
Those with a special anti-slip coating, which is permanently applied to the surface of mineral casting, were particularly safe. This is a method that ensures maximum safety and comfort. In addition, selected products are specifically coated to create a transparent pattern with a delicate structure and an interesting visual effect.
Such shower trays do not require any special cleaning - their surface can be easily cleaned with standard cleaning agents. The coating of HOESCH shower trays is also extremely durable, which means that they do not wear out even with intensive use and guarantee a high level of safety for many years.