The new white in the bathroom - BLACK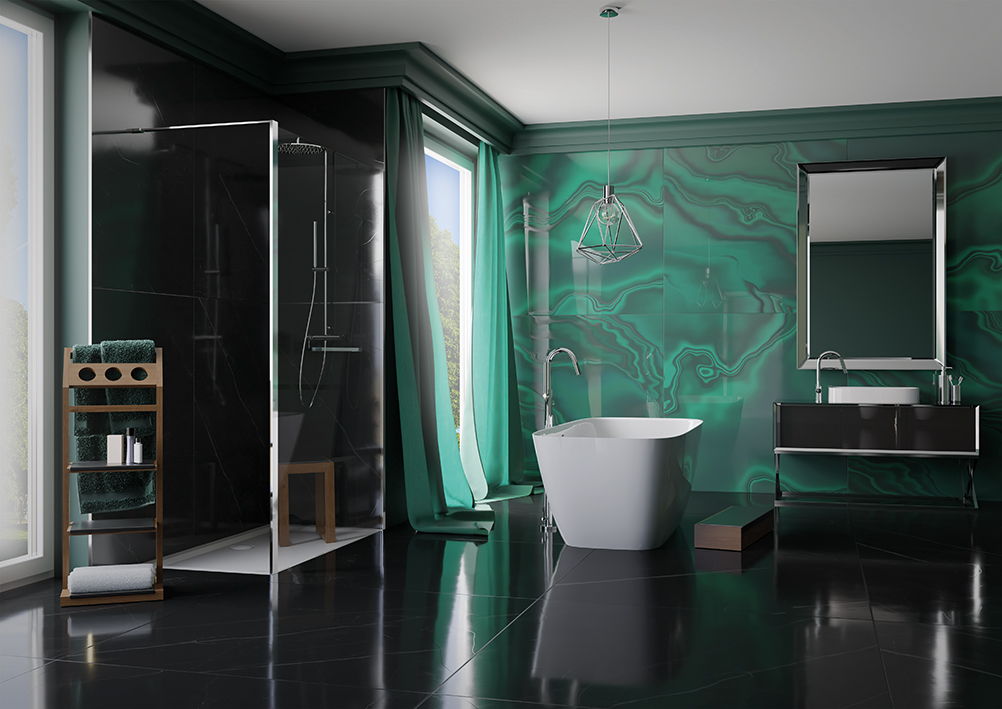 What does "little black" mean? For many it is coffee. But in fashion, it is synonymous with lasting elegance and - under all circumstances - a good choice. Can the same be said of a bathroom dominated by the colour black?
Black? Exactly! It's the mega-trend in the bathroom!
We don't often think of black as an appropriate shade for bathrooms because it shrinks an already small space. Black in rooms can actually make us feel a little claustrophobic. However, if you're looking for a timeless, classic décor, black can be a great choice. Many architects and interior designers have come to appreciate this colour as the main and often only colour in modern bathrooms.
Black bathrooms - a design trend
Of course, it is very difficult to achieve the effect of an all-black bathroom. However, if you have plenty of space or access to natural light, you might be tempted to do so. Black never goes out of fashion and its presence in our interiors ensures that their décor is always on trend. And with just a few accessories, the look of your bathroom can be changed beyond recognition.
For individualists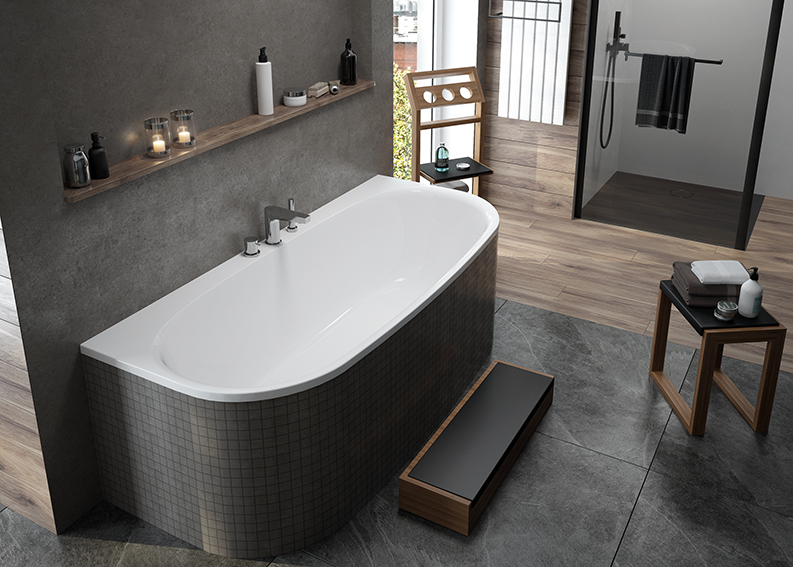 Primarily a timeless synonym for luxury and elegance. It is one of the favourite colours of fashion designers, but also of interior designers. A bathroom with black elements will always be interesting and unobtrusive. It can become an expression of the identity and individuality of its owners. By choosing the right combination of black with other colours and surface materials, we can create a universal solution that will serve us well for years.
The right combination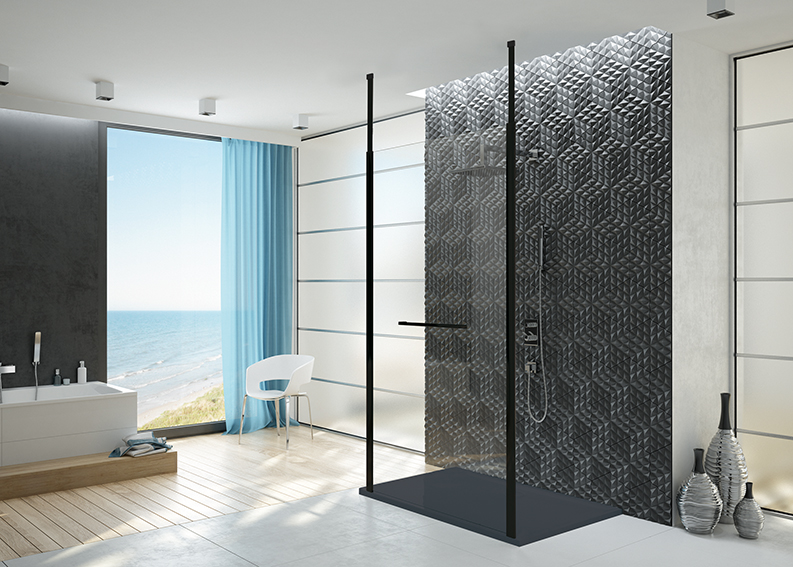 When introducing black into a bathroom, make sure to balance black elements with other furnishings. Use furniture made of natural wood, colourful furniture or white tiles. If you feel that this colour overpowers the interior of the bathroom, consider large mirrors, well-chosen lighting or a high-gloss finish. Large windows that let the sunlight into the bathroom are ideal.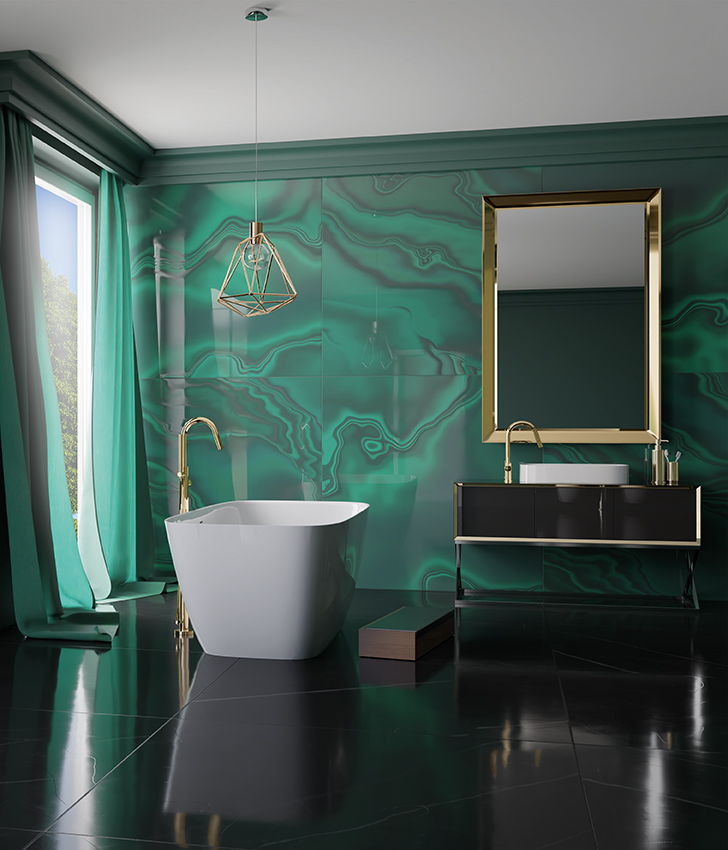 For real glamour, combine the colour black with gold. Gold even brings a little luxury to the black bathroom. A strong contrast with white also creates a noble ambience. For an effective effect, you can combine black floor tiles with a white bathtub. Black in the bathroom also goes well with light colours and wood. In such a combination, it can be used in many interesting ways. White can be highlighted only in the form of ceramics, and a wooden countertop will warm up the look of the interior.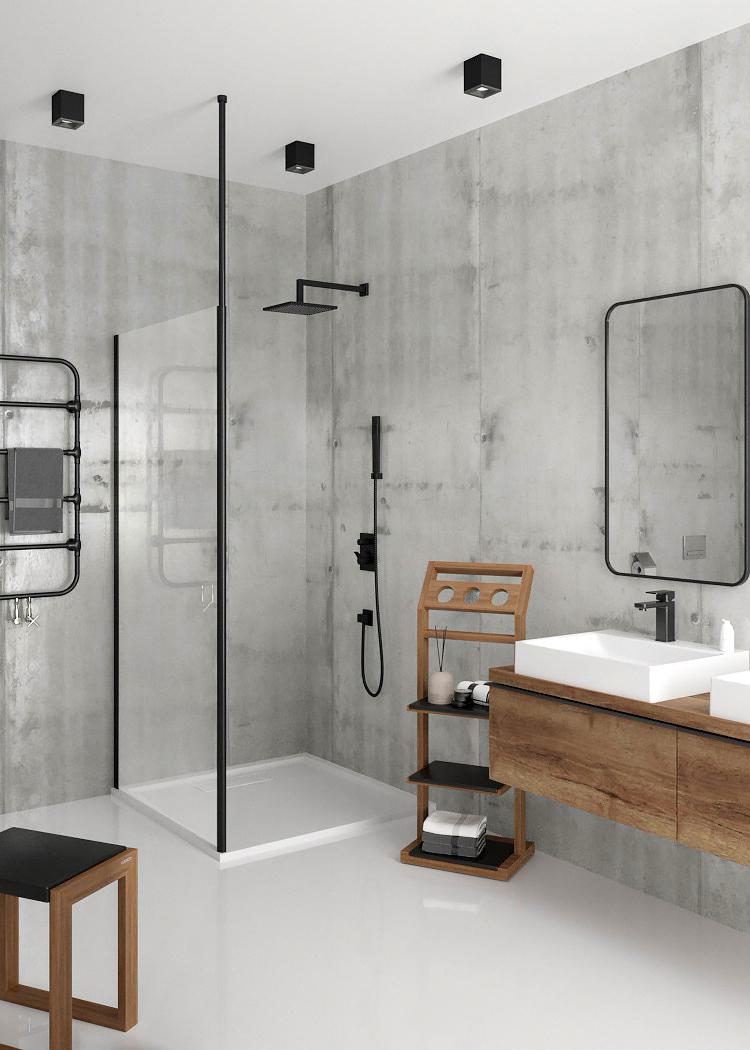 Black on floors and walls
Nowadays, solutions where black clearly dominates the interior design are becoming more and more popular. More and more often, we turn to this colour when designing bathroom floors and walls. There are countless types of floor coverings in the colour. If someone is concerned that the room could possibly become a dark room, it is better to paint the walls instead of tiling. This way, the look can still be changed in an emergency.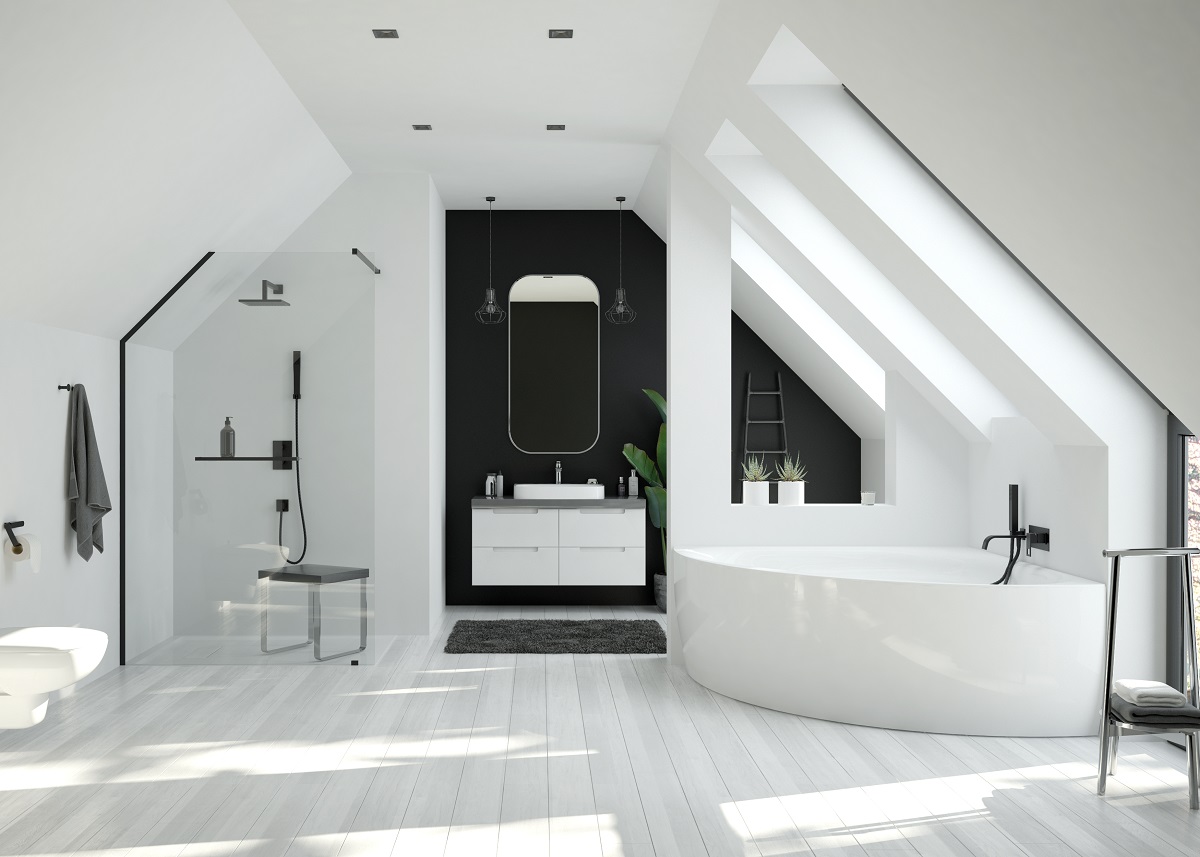 Let HOESCH inspire you:
Black brings a noble touch to the bathroom and creates real aha effects because of its rarity value. Hoesch confirms: Yes to black!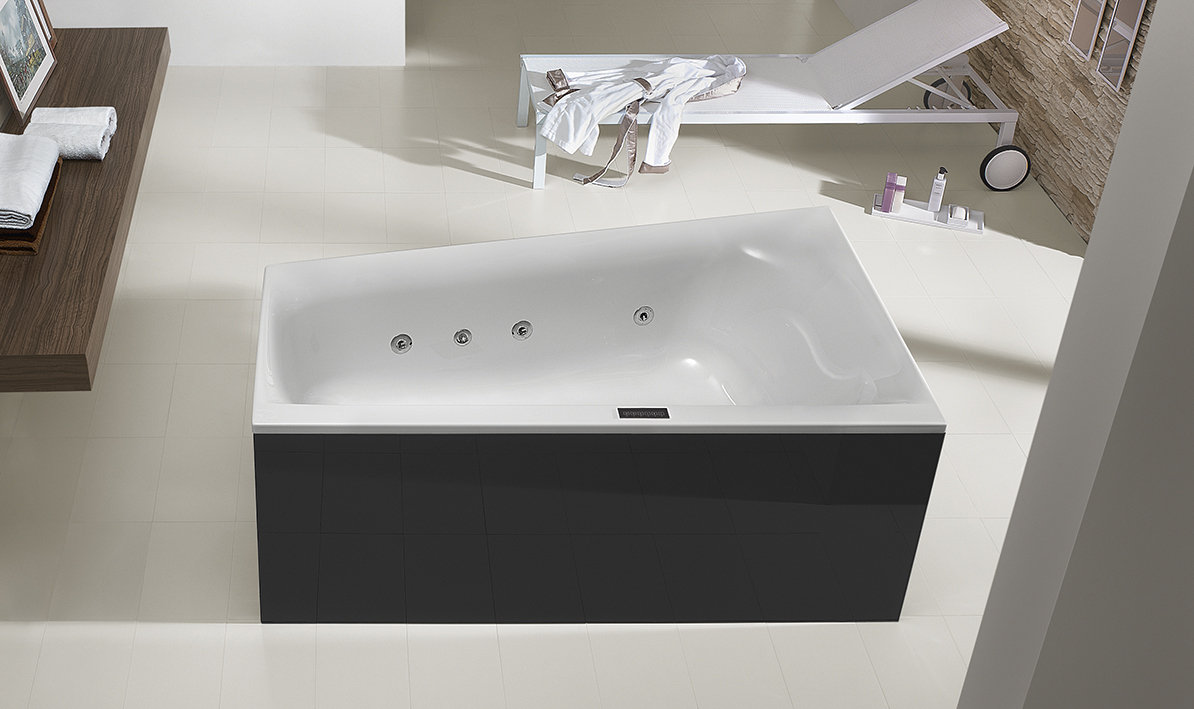 So why not "think black" for the next bathroom renovation and design the bathroom in and with the noble colour?