The new structured range for refined bathrooms – the HOESCH Tierra designer shower range made of sustainable Solique.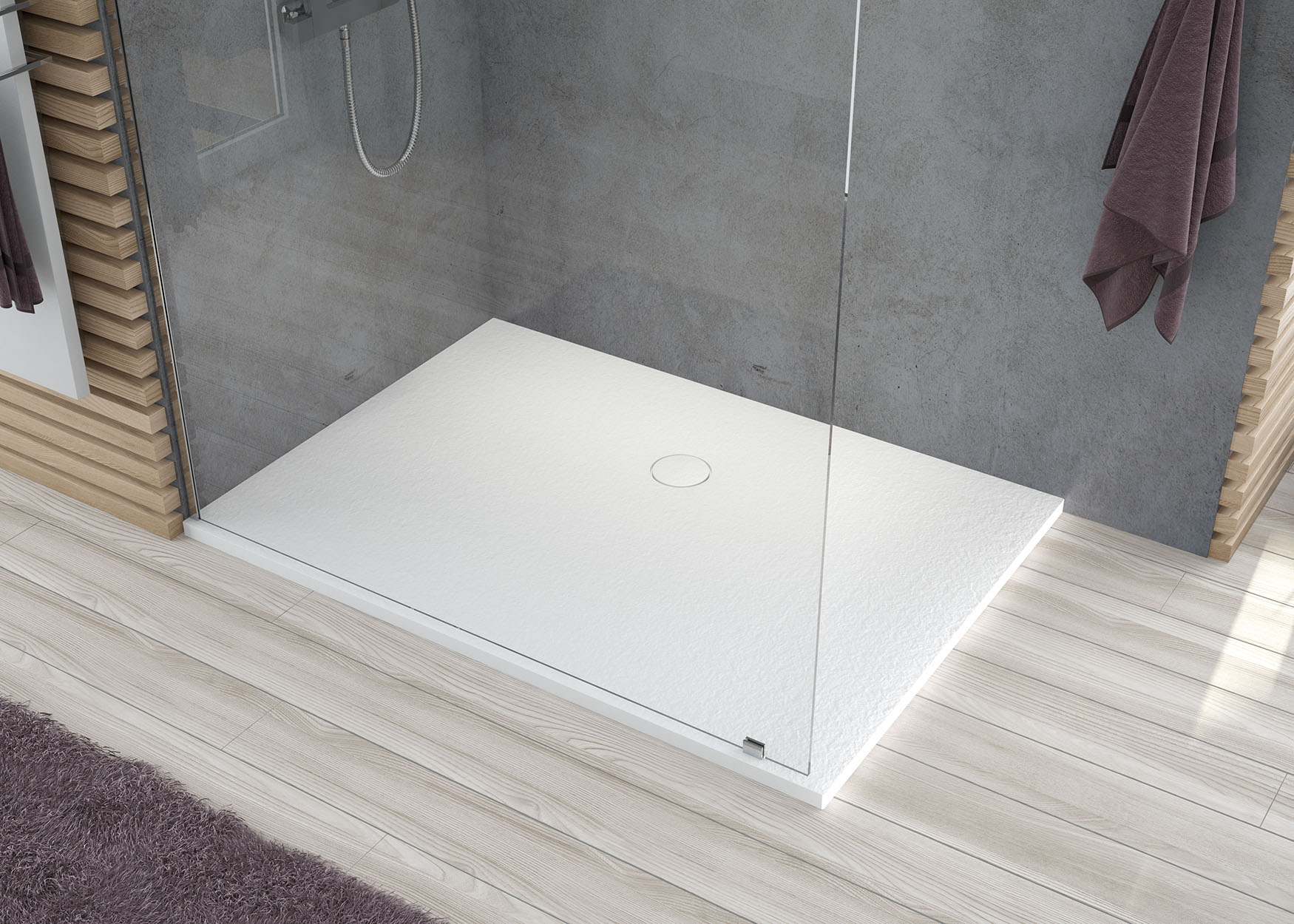 HOESCH, the renowned Düren-based bathroom manufacturer, sets great store by working in as well-structured a manner as possible. The same applies to its entire production process – from the development of the initial concept and design, material procurement to seamless production of the high-quality bathroom products. However, HOESCH products are also perfectly structured themselves, a fact that applies in particular to the new Tierra range of shower trays.
Unlike the shower trays with a smooth finish that HOESCH has produced to date, the designer shower trays in the new Tierra range very consciously have a structured and textured finish. This is inspired by the curvature of the land in nature, at the same time impressing with the outstanding material properties of Solique. This innovative and extremely hard mineral casting is extremely resistant, at the same time as being sustainable in terms of resource conservation and environmental awareness – after all, Solique is 100% recyclable.
The result is a high-grade shower tray range with a tray height of only 30 mm, which appears, at first glance, to fit elegantly into every bathroom – flush with the floor and barrier-free if required. You feel the noticeably pleasant textured finish of Tierra shower trays when they come into contact with your skin, guaranteed to provide lasting showering pleasure thanks to their extremely durable Solique material.
The new HOESCH Tierra range blends elegantly into every bathroom, fulfilling every customer requirement: designer square, rectangular and quadrant-shaped shower trays are available in sizes ranging from 800 x 800 mm to 1600 x 900 mm. The Tierra range can also be flexibly combined with many high-grade HOESCH shower enclosures. The very best prerequisites for a new textured range in sophisticated bathrooms.