The new Leros range of baths and sinks in sustainable Solique – magical rectangle with sophisticated curves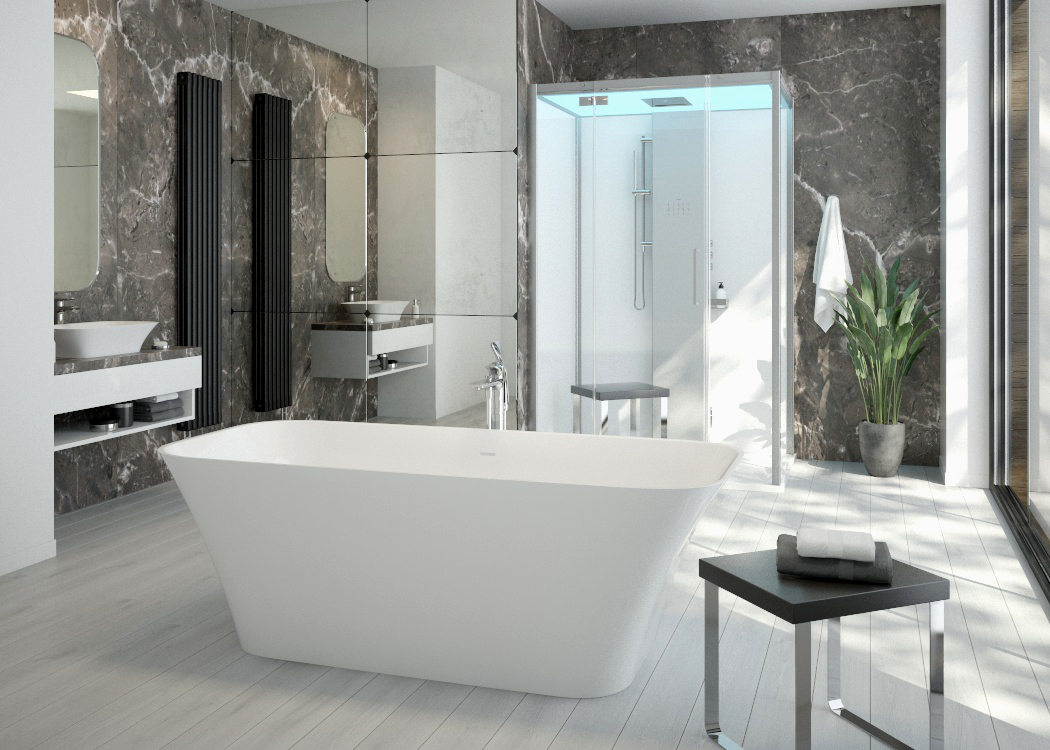 HOESCH, the bathroom manufacturer, has already shown with a host of innovative new products how it is capable of developing successful designer products and ranges. The new Leros range proves once again its exceptionally good 'feel' for the exacting demands of our time. It's not just the form and function of the new baths and sinks that are convincing – they are also comfortable and sustainable. Four times the benefit.
Your eye is immediately drawn to the extremely delicate edges of the bath and the smooth and glossy Gelcoat finish, which is also easy to clean and look after. And if you have the pleasure of unwinding in the new Leros bath, then you will also notice that Solique is extremely well insulated and retains heat, keeping the water at a pleasant temperature for longer. The high-grade mineral casting is extremely robust and durable, as well as being sustainable and resource-conserving, as Solique is 100% recyclable.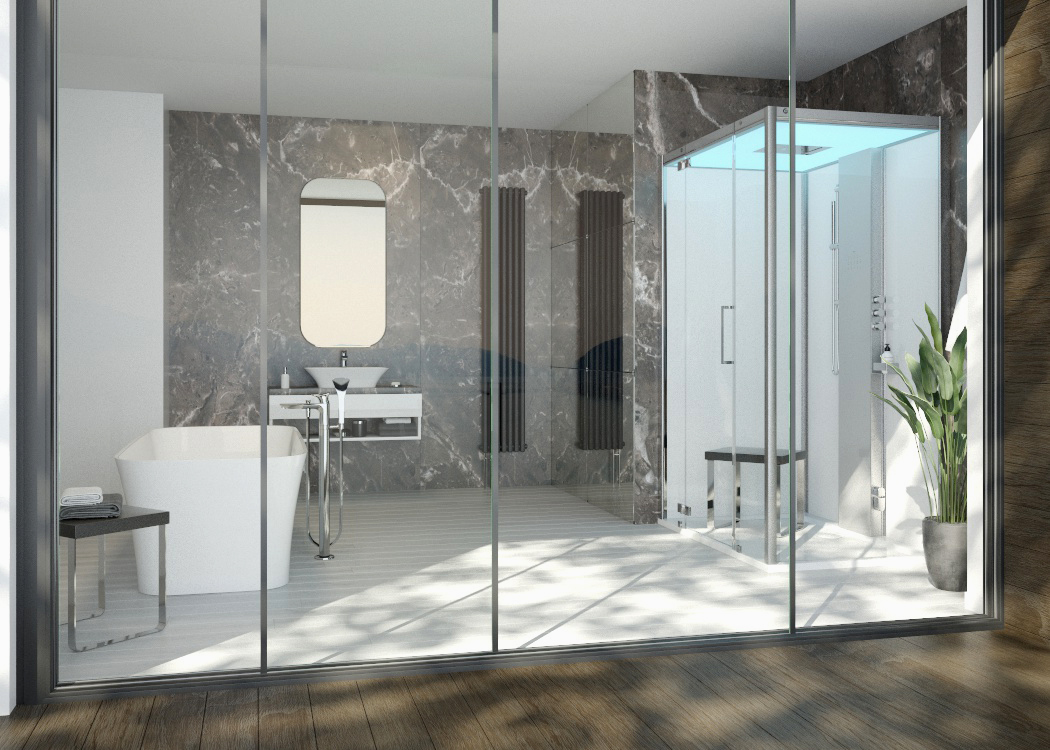 The best options for harmoniously integrating the magical rectangle with its sophisticated curves into truly every bathroom.