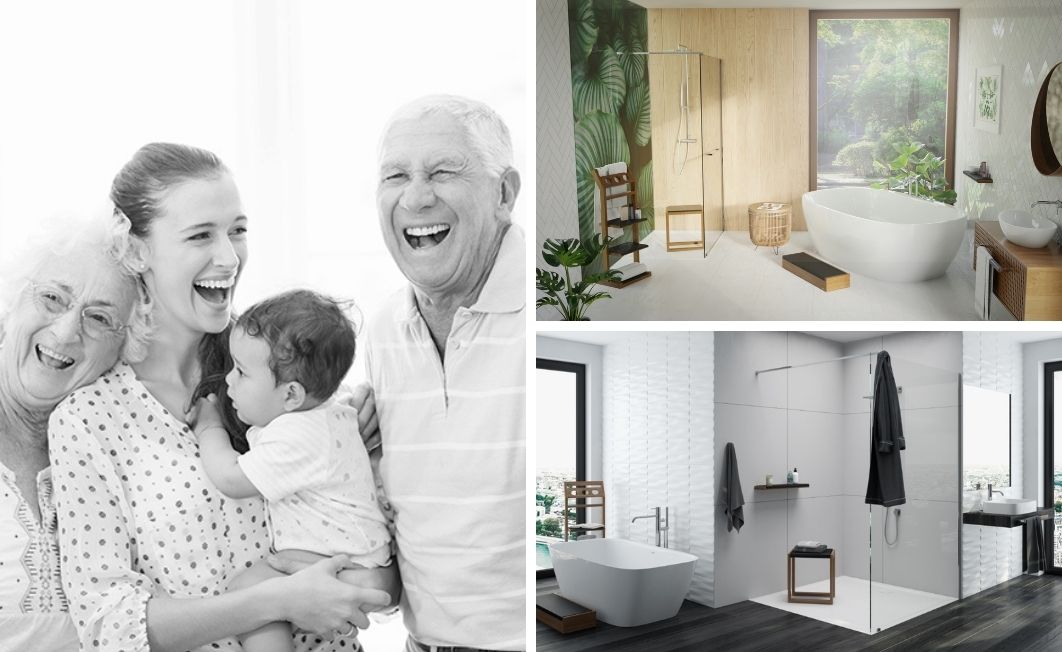 If you don't live alone, you have probably already experienced the "technical" difficulties associated with a shared bathroom. Several family members and only one bathroom - can you arrange the bathroom to meet everyone's needs? What should it contain and how should it be organised?
Planning a bathroom for several people is not an easy task. After all, it is a private living space for household members with different needs, habits, tastes and sometimes even schedules. That's why it's so important to choose the right fixtures and fittings to keep everyone happy while ensuring the safety and cohesion of the space.
The art of compromise
The ideal solution, if space allows, is to install a bathtub and a shower to create the possibilities for using this space at the same time. This not only facilitates daily use, but can also greatly improve comfort, e.g. for elderly or sick people who may prefer a shower cubicle, for environmentally conscious professionals who prefer walk-in showers, while children will love playing in the bath. HOESCH offers all equipment solutions: open or closed shower enclosures, shower trays and bathtubs in various shapes and sizes. To ensure that everyday life in the bathroom runs harmoniously, it is crucial not to neglect the question of storage. When several people share a bathroom, it is important to have adequate furnishings and equipment.
Universal does not mean characterless
Although tastes can differ and people like completely different styles and layouts, we can certainly find some common features that everyone looks for in a decent bathroom. It should be functional and an oasis of calm and well-being shared by all family members.
Compromise is possible in this area!
The functional and durable HOESCH products are designed for intensive use and can serve you for a long, long time ...
The family bathroom by HOESCH