The Cabo freestanding bathtub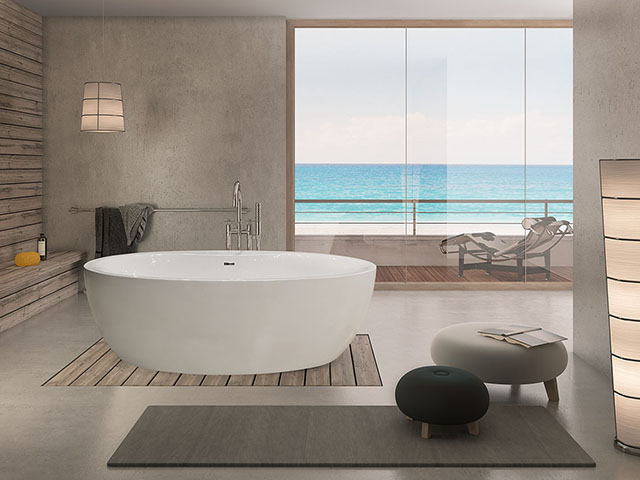 The new design highlight in seamless acrylic
For renowned bath manufacturer Hoesch, achieving the perfect balance of form and function and then improving on that perfection is both a matter of course and a lofty goal. The company has garnered numerous independent design awards for a wide range of its products, standing as objective, impressive proof of its achievements in this regard.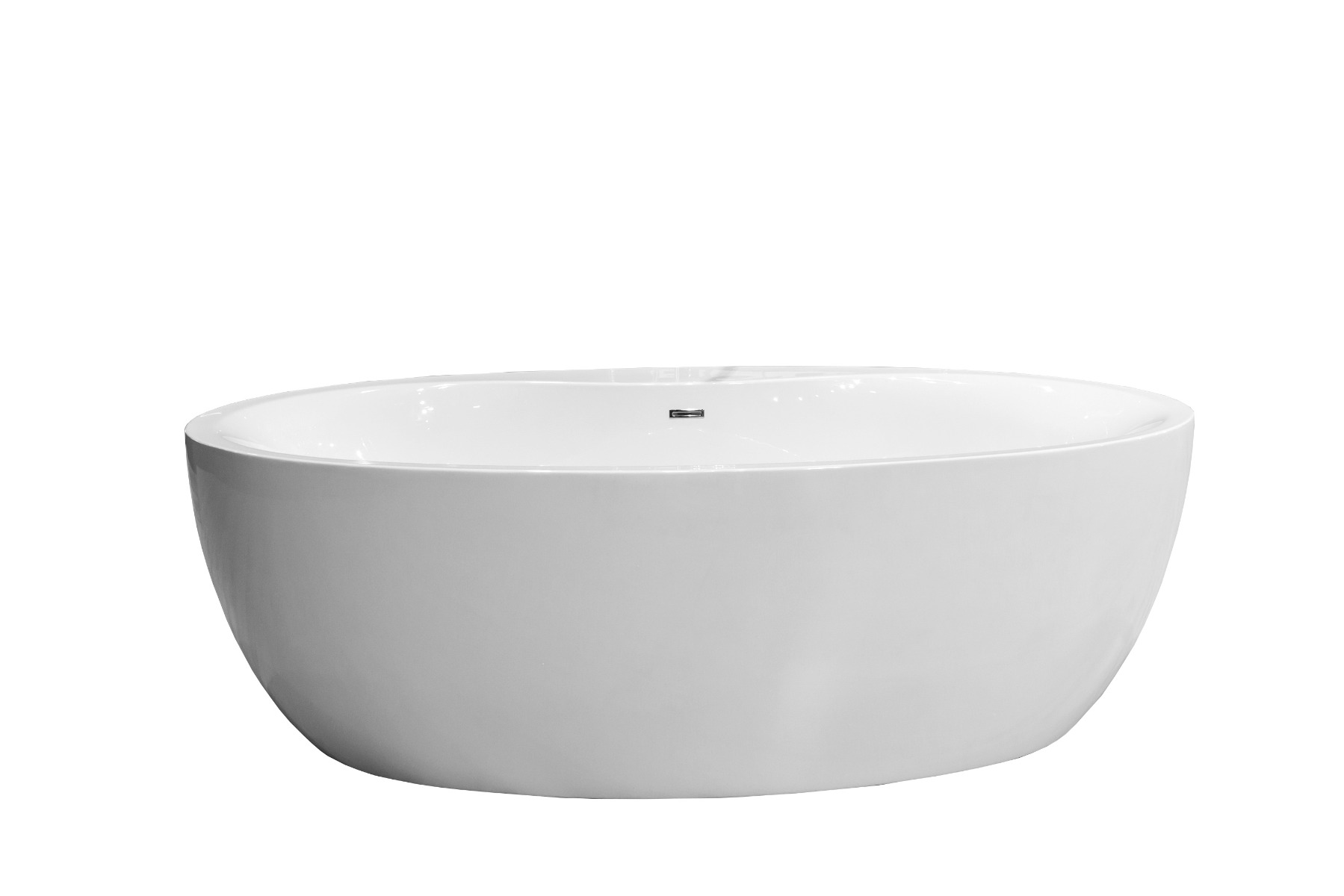 Hoesch has taken yet another exceptional approach with its new Cabo bathtub. The result is a wholly breathtaking freestanding bathtub, made from a single piece of acrylic. The bathtub and the apron of this model merge together seamlessly. A new and sophisticated
production process has been developed with specialised expertise, to produce a perfectly shaped monolith or monobloc which offers the many advantages of bathroom-quality acrylic, along with extremely high stability.
From the outside, the new Cabo bathtub's rounded form is immediately impressive – and that continues seamlessly on the inside too. Ergonomically shaped back sections are designed to give the greatest possible comfort. The high-quality cast acrylic ensures you will feel completely relaxed; it is particularly efficient at insulating against heat loss, meaning that the surface will always feel pleasantly warm on your skin. The surface finish is also remarkably even, non-porous and resilient – which is noticeably comfortable and makes the bath easier to maintain.
The Cabo freestanding bathtub measures 1850 x 900 mm and is supplied with matching Klick-Klack overflow fittings and framework. For a seamless, consistently pleasant bathing experience – from the very first moment.