Showering area with or without shower tray
HOESCH News
20/01/2022
Showering area with or without shower tray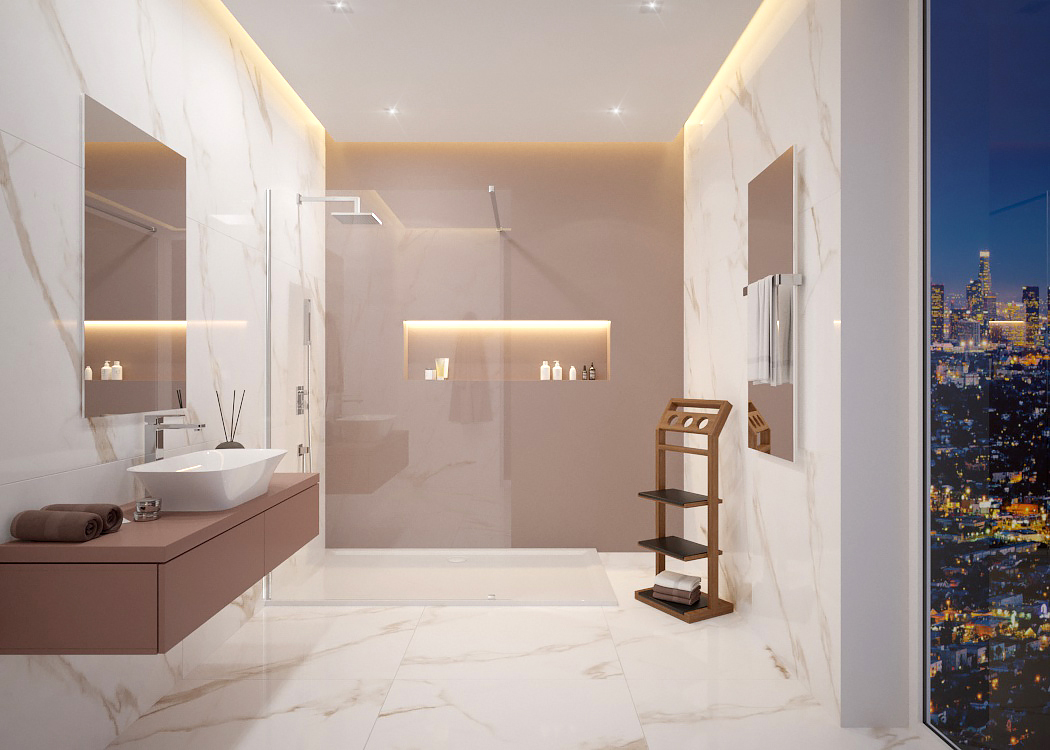 Why a shower zone with a shower tray is a better decision than a shower enclosure without a shower tray?
When designing a bathroom, we have to make a number of decisions that directly affect how we want to use this space in the long term. This is why it is so important that the shower tray and the shower enclosure form a cohesive whole. Opting for a shower enclosure with a shower tray is not only a functional choice, but also a good idea to give your bathroom a special character.
The advantages of a shower tray over a shower zone without a shower tray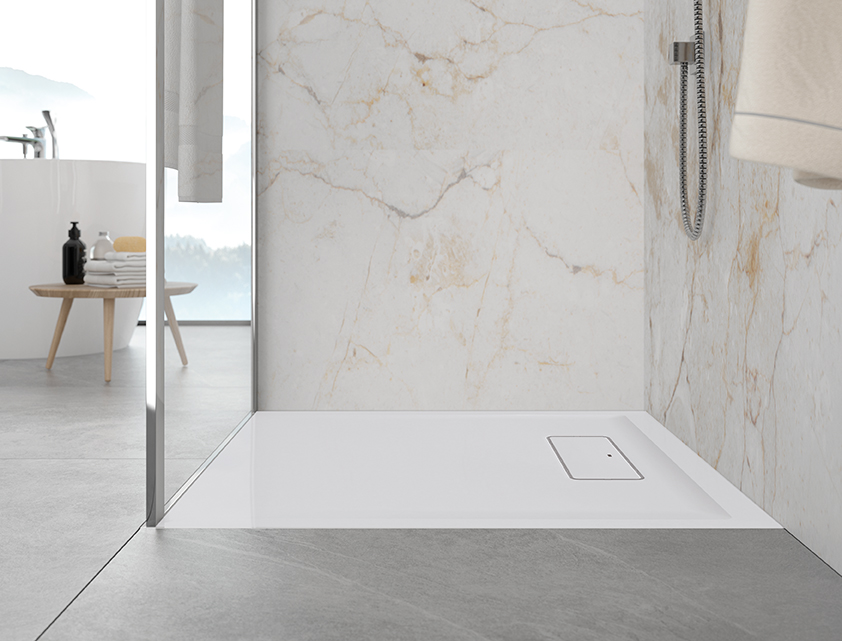 Shower enclosures with shower trays have the unique advantage of being customisable to the area of the bathroom, the style in which it is designed and our preferences. This is the optimal choice for many reasons. The advantage over shower enclosures without a shower tray lies primarily in their functionality. As a complete proposal designed and manufactured by the manufacturer, it is a stable and tight complement to the shower enclosure. The absence of a shower tray can lead to excessive water leakage and splashes in the bathroom. Another advantage is the wide range of shapes and sizes that the shower trays on offer today can take. We ensure that you can let your imagination run wild, because the HOESCH brand also offers the option of a customised shower tray. Compliance with standards and legal regulations, as well as a multitude of tests prior to market launch, ensure absolute safety, both in terms of use and material. Every shower tray comes with a guarantee and no additional finishing or assembly of various elements is required. Everything should be tailored to your own preferences, budget and available space.
Take your pick and let your imagination run wild....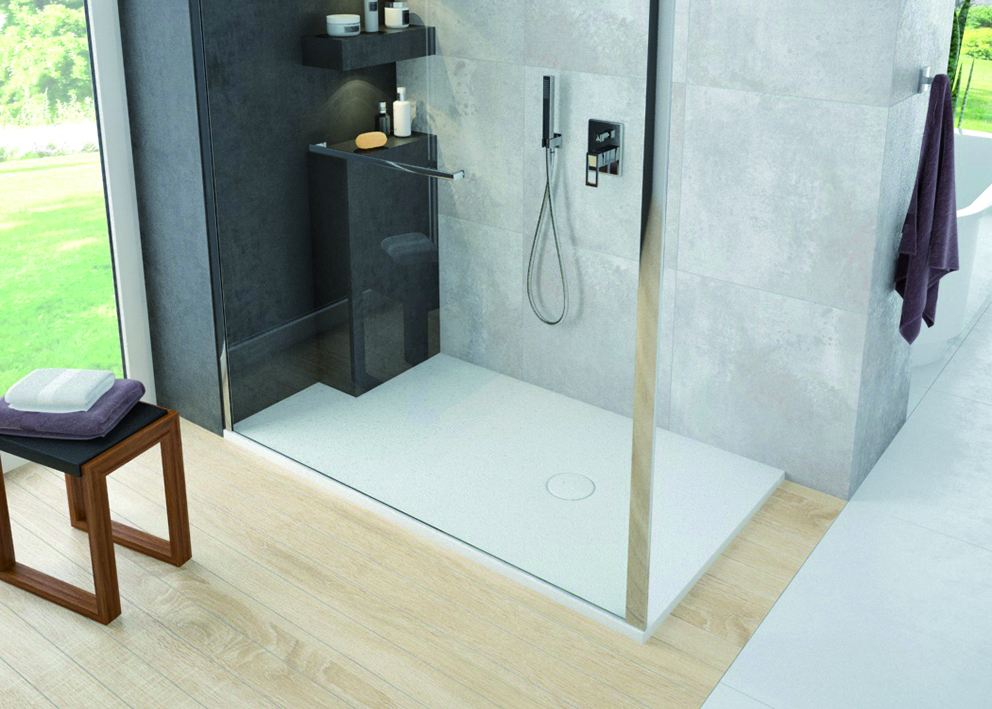 Shower trays come in many sizes and shapes, making this compatible duo the most important decorative element in the entire bathroom. We cater to our customers' needs, which is why our range is the most extensive on the market in terms of shower tray dimensions, shapes and colours. We offer a selection of shower trays made of acrylic and mineral cast in the following shapes: rectangular, square, semicircular, pentagonal and even trapezoidal. Apart from the choice of shape, their depth is another matter. We offer shallow and ultra shallow shower trays. These are best suited for older people and people with mobility problems. They are designed to be installed flush with the floor to create barrier-free access. In addition, flat shower trays are extremely elegant and minimalist. They fit perfectly into any bathroom area.
Safety is always important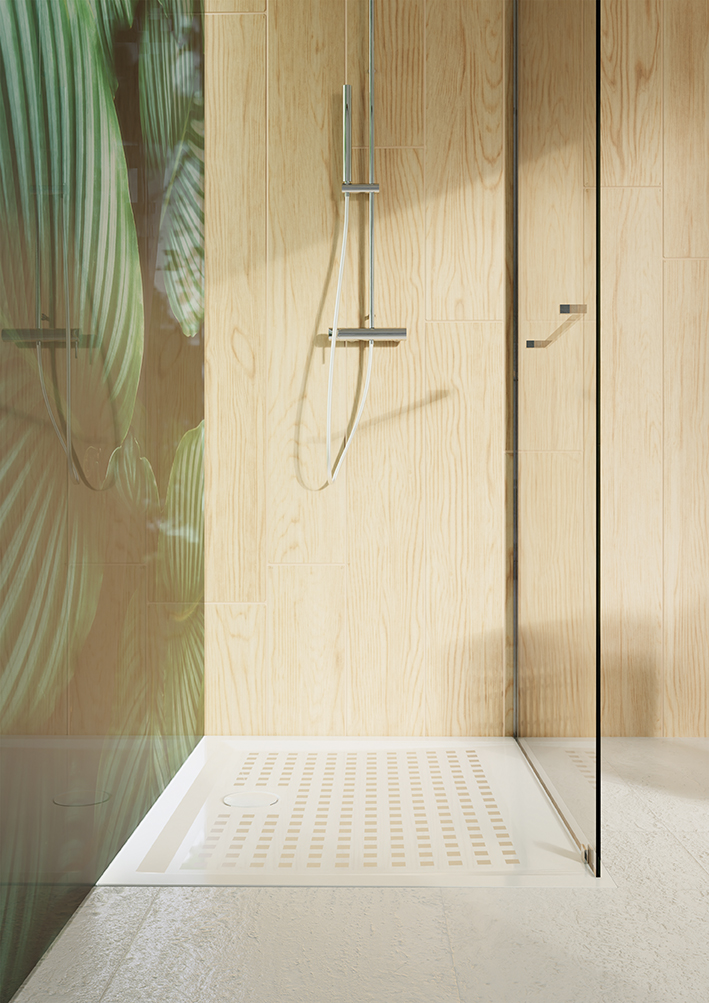 Even though the issue of slip resistance in the bathroom is obvious, it is worthwhile to ensure more safety in this area. When it comes to shower trays, the solution is simple. You should opt for products that are factory-applied with a special coating. Solique Pro System, which guarantees the highest slip resistance class C, is an optional coating for our shower trays. It is permanently applied to the surface of the shower tray during the manufacturing process. Solique Pro is applied to mineral casting to ensure safe application and, at the same time, to create an interesting visual effect due to the pinpoint application. In addition, we also offer shower trays made of mineral casting with a textured surface, whose most important properties already include slip resistance. The Nias and Tierra series are characterised by slip resistance classes B and C.
No matter what shape or colour the shower trays should have, what material they should be made of and how they should be equipped, HOESCH is the answer to every bathroom fantasy.
Recommended for you
Hoesch presents plans for climate-neutral district on headquarters area
We are all looking forward to summer! It is the time when we enjoy long days, bright sunshine and warm...
Several family members and only one bathroom - can you arrange the bathroom to meet everyone's needs? What...
Bathing Day falls every year on 14 June. This day celebrates the Greek mathematician Archimedes, who is said...