Partial refurbishment with HOESCH-New complete solution nUnity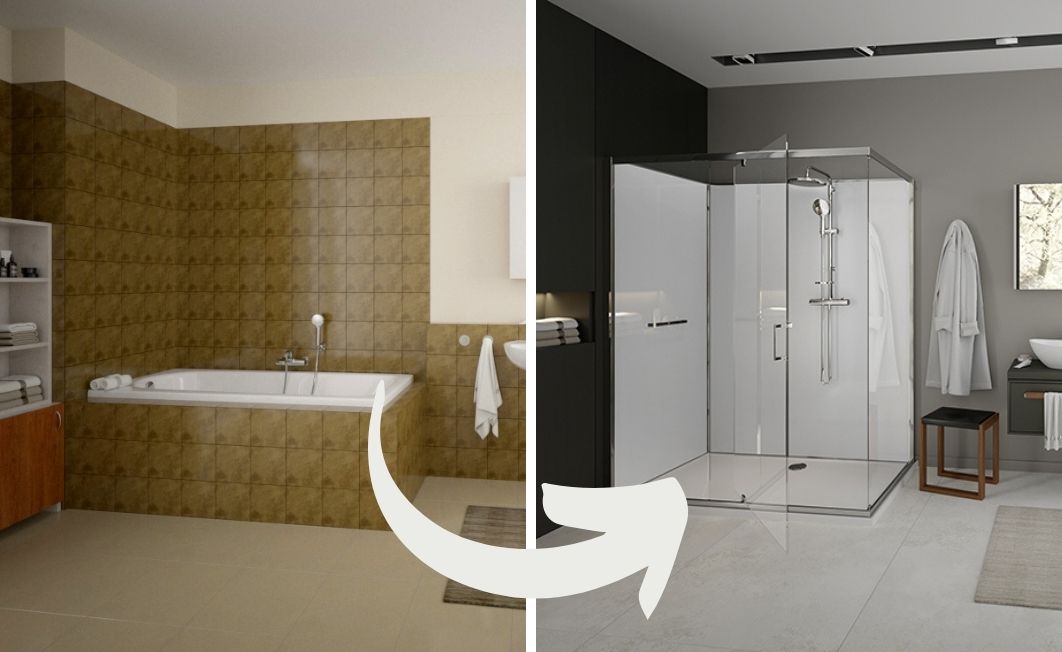 In the partial renovation of a bathroom, unlike the complete renovation, the floor plan of the room remains unchanged. Only the desired functionalities of the bathroom are adapted. Partial renovation makes the bathroom more age-appropriate, family-friendly or visually appealing than before. It makes it possible to solve the most common problems, such as replacing the bathtub with a shower, the lack of suitable furniture in the bathroom, repairing the bathroom after a flood or replacing the washbasin or bathtub with a new one.
Partial renovation is recommended especially for people who do not want to carry out a complex bathroom renovation, but only want to improve the functionality of some elements or replace them with new ones.
The most common option in partial renovation is to replace a bathtub with a low shower tray to make the bathroom intergenerational.
Advantages of partial renovation:
- Less time required for the conversion or remodelling work
- Calculable costs
- Less chaos due to dirt, dust and noise
We show you 3 before - after inspirations of our new complete solution nUnity.



Recommended for you
Hoesch presents plans for climate-neutral district on headquarters area
We are all looking forward to summer! It is the time when we enjoy long days, bright sunshine and warm...
Several family members and only one bathroom - can you arrange the bathroom to meet everyone's needs? What...
Bathing Day falls every year on 14 June. This day celebrates the Greek mathematician Archimedes, who is said...