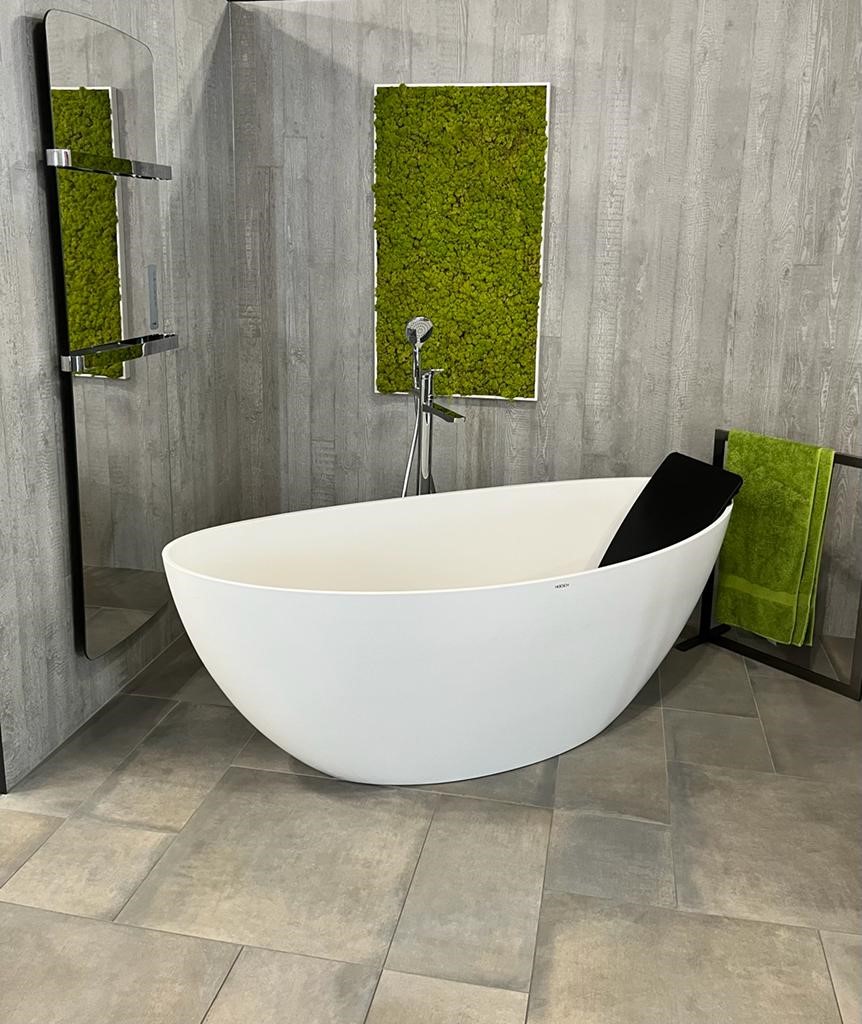 Greenery and plant motifs are not only in vogue in a fashionable bathroom, they are also a good recipe for livening up the interior and creating an arrangement that contributes to domestic relaxation.
Plant motifs in bathroom design have been around for some time. The general trend towards nature in interiors and design trends such as Urban Jungle have made both potted plants and any plant motifs in the form of textiles or wall coverings as well as the colour green a sought-after element of interior design.
In bathrooms, this has also been accompanied by a kind of "upgrading" of the bathroom, which is no longer seen only as a sanitary room but also as a space for relaxing at home. They are therefore increasingly being furnished in the style of a wellness oasis or home spa, with floral motifs ideally integrated into the design.
An excellent example of this is our free-standing NAMUR bathtub at a client's home, which was realised by SANVAL SA in Martigny, Switzerland.
Sanval SA
Rue du Levant 160
CH - 1920 Martigny