Looking forward to the coming spring - Enchanting world of colours in pastel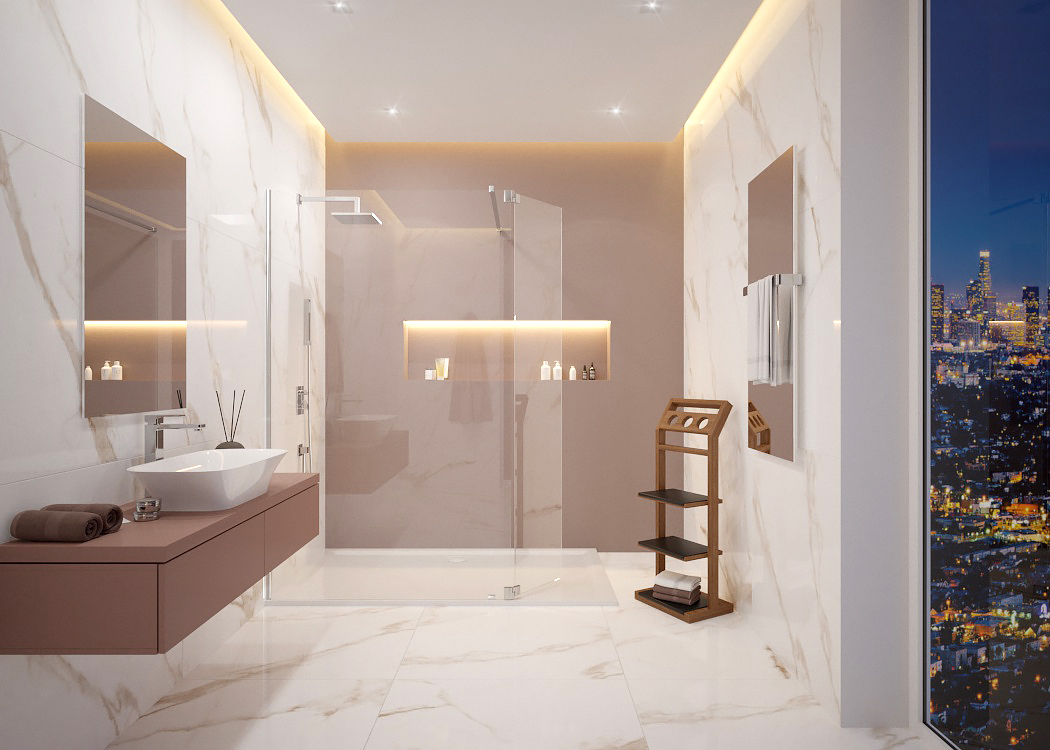 Pastel and light colours regularly come back into fashion, usually with the onset of spring. This year, pastel shades are in demand not only in wardrobes but also in interiors. No wonder - the lightness of pastel-coloured rooms soothes the senses and puts you in a blissful mood. The pastel bathroom is the hit of the coming season.
A pastel bathroom in several variations
There are two options for decorating a pastel bathroom: You can opt for an overall pastel look or go for bold colours. If you opt for a bathroom that is in pastel shades from floor to ceiling, you should think about shades of blue or trendy green. In the second case, you don't need to intervene too much in the interior design, just introduce elements in a certain colour. Replacing accessories is a solution that does not require a large financial outlay, but can change the interior greatly. Pastel-coloured covers, towels, bath mats, dispensers and other small elements of bathroom equipment bring a breath of fresh air, lightness and style. The colour palette given also seems more extensive in the second case (mint green or blue - good, but also pastel yellow, purple or pink).
When decorating a bathroom in pastel colours, compromises seem to be best. If you combine pastel colours with white or grey in the bathroom, you will achieve the best results.
 A bathroom in pastel colours - always a good combination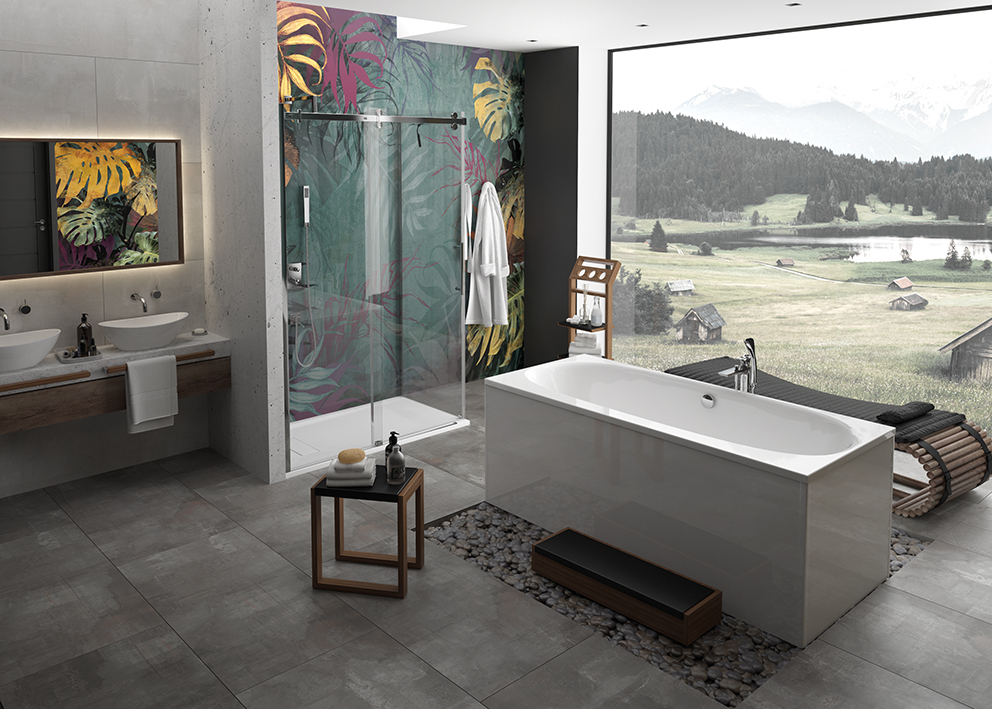 Shades of white or grey go perfectly with pastel colours. A bright, white bathroom looks timeless when combined with mint green or navy blue elements (in the form of furniture and one of the walls, for example). Almost any colour goes well with grey, but today we turn our attention to... to powder pink. Contrary to appearances, this colour is reserved for everyone. It's a colour that complements a bathroom done in all shades of grey (from light, almost white to graphite) beautifully, but also enlivens the space and gives it some freshness. Regardless of the colour chosen, however, other materials such as elegant marble or especially wood also go well with pastel colours. With them, we can give our bathroom a certain versatility and timeless character in our chosen style - glamour or boho, for example. Interestingly, pastel shades go well with both modern and retro interiors. It would be hard to find a more universal and timeless combination.
Enchanting pastel world in the bathroom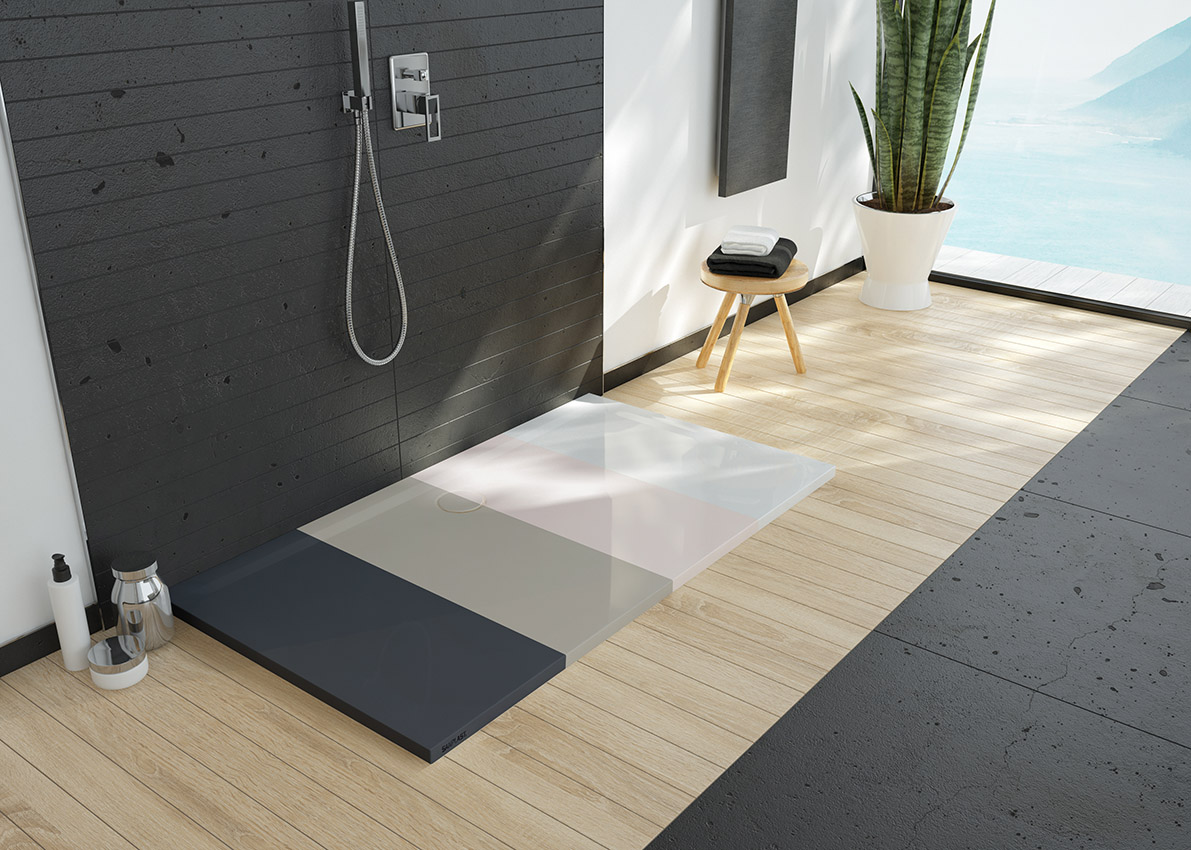 It's also worth mentioning that not only walls and accessories, but also fittings can be pastel. Coloured shower trays, also in pastel shades, have recently appeared on the market and can be matched to the style. The grey tones of HOESCH shower trays go perfectly with light and delicate powder-coated interiors. The pastel-coloured variants of the HOESCH shower trays are made of the unique material Solique and are available in four product lines: Muna, Muna S, Tierra and Nias. For the first two, Muna and Munas S, it is also possible to apply the SoliquePro coating. This is an anti-slip coating that increases safety when using the shower tray and protects the surface of the shower tray from possible damage. The Tierra and Nias shower trays, on the other hand, have a textured surface with anti-slip properties. They all have in common that they are very resistant to various types of stains, discolouration and abrasion.