Industrial history at the heart of the future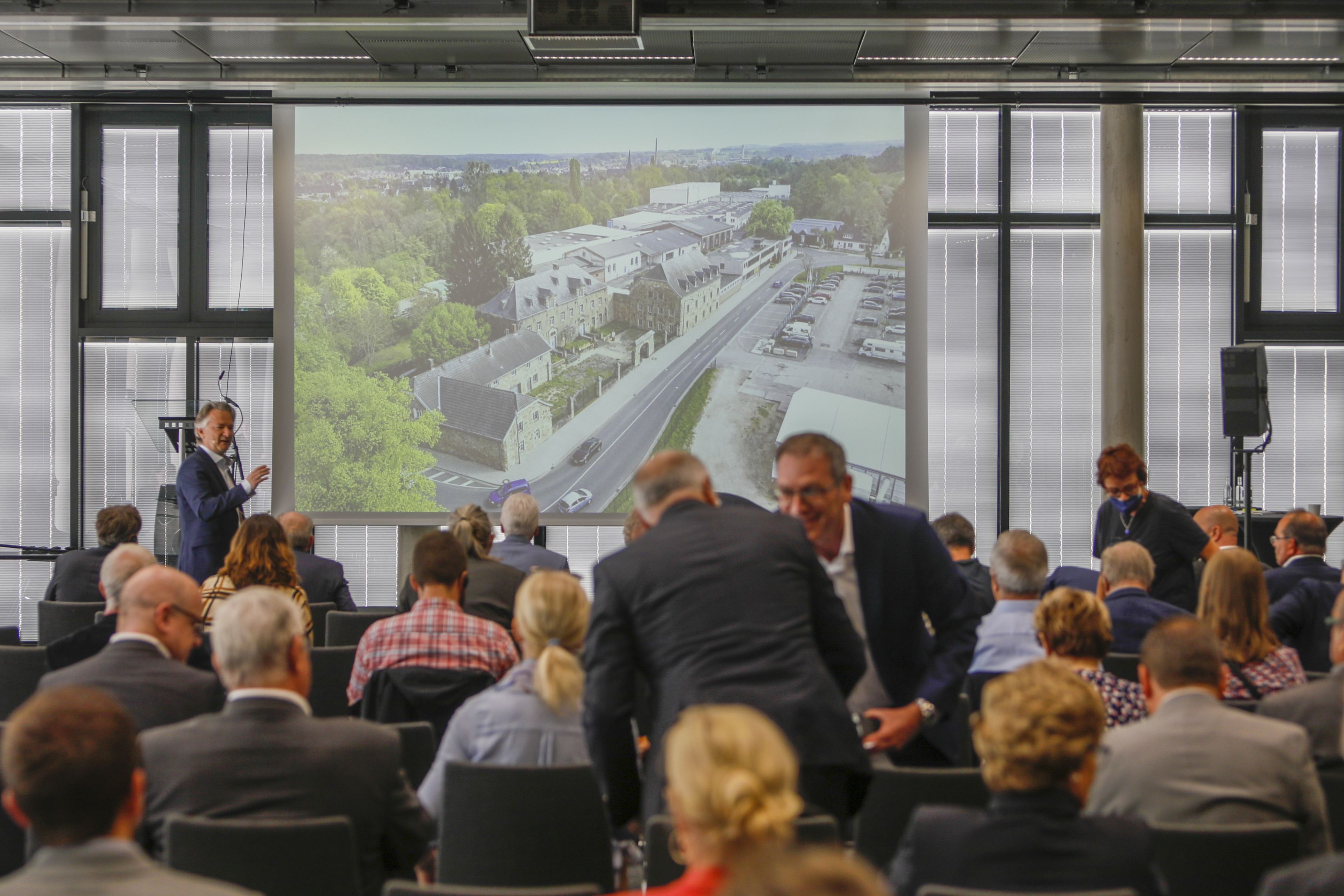 Hoesch presents plans for climate-neutral district on headquarters area
The renowed bathroom manufacturer Hoesch has been closely associated with the region around Kreuzau for more than 275 years. Built in 1743, the Hoesch headquarters - the oldest industrial building on the continent - is a fascinating piece of industrial history and is considered as a true symbol for the traditional company. However, many of the old halls on the approximately 80,000 square meter site meanwhile are unused. The reason for this is that Hoesch now produces successfully in Poland and now employs around 60 people in Kreuzau. The area is therefore to be completely transformed in the coming years and put to the best possible and efficient use.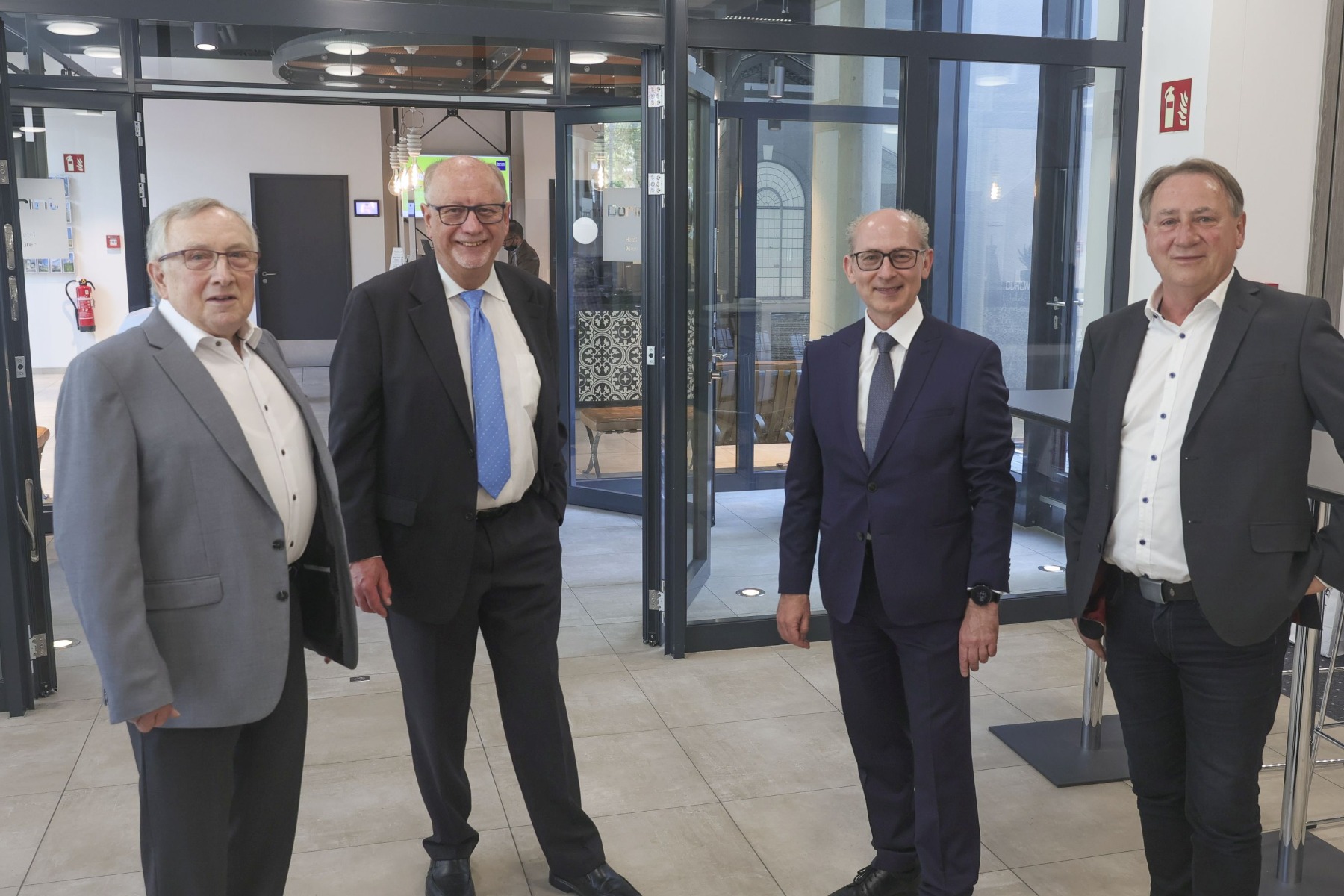 60 to 80 million euros for the energy self-sufficient Hoesch Aue
The Sanplast Group, which Hoesch became part of in 2005, is planning an investment volume of about € 60 to € 80 million for this purpose. The industrial area is to be transformed into an energy self-sufficient complex with photovoltaic and geothermal systems - called Hoesch Aue, including a revived park. Beautiful, old historic buildings are to be preserved, and new future-oriented buildings are to be built. "We want to create a flagship project, perhaps the largest passive house complex in Europe," claims Pawel Kiszka, managing director of Hoesch Design GmbH. Two hundred people are expected to live there, and two to three hundred places of work are planned to be created.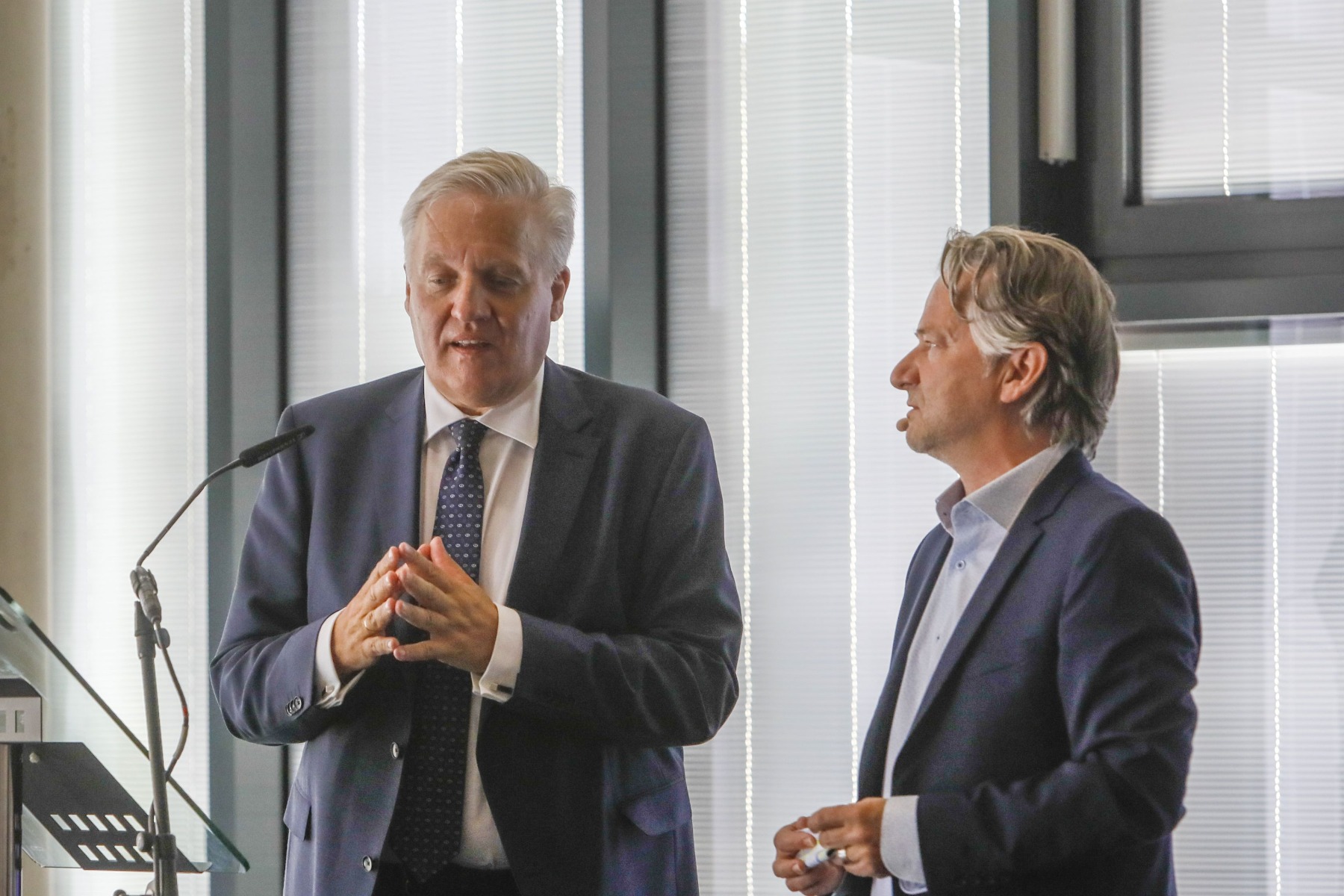 Big kickoff event at the Dorint Hotel in Düren
In order to present the plans to the Kreuzau community, a large information event was held on May 12, 2022, which was moderated by Dr. Stephan Kaußen. Numerous people from politics and business were on site in the Dorint Hotel in Düren - including District Administrator Wolfgang Spelthahn and the mayor of Kreuzau, Ingo Eßer. During the presentation, he already pleaded for "seizing the opportunity" to create urgently needed "living space and generate jobs for the community." Until the planned start of the construction in three to five years, however, there are still some obstacles to be overcome in order to be allowed to use the original industrial area as a residential area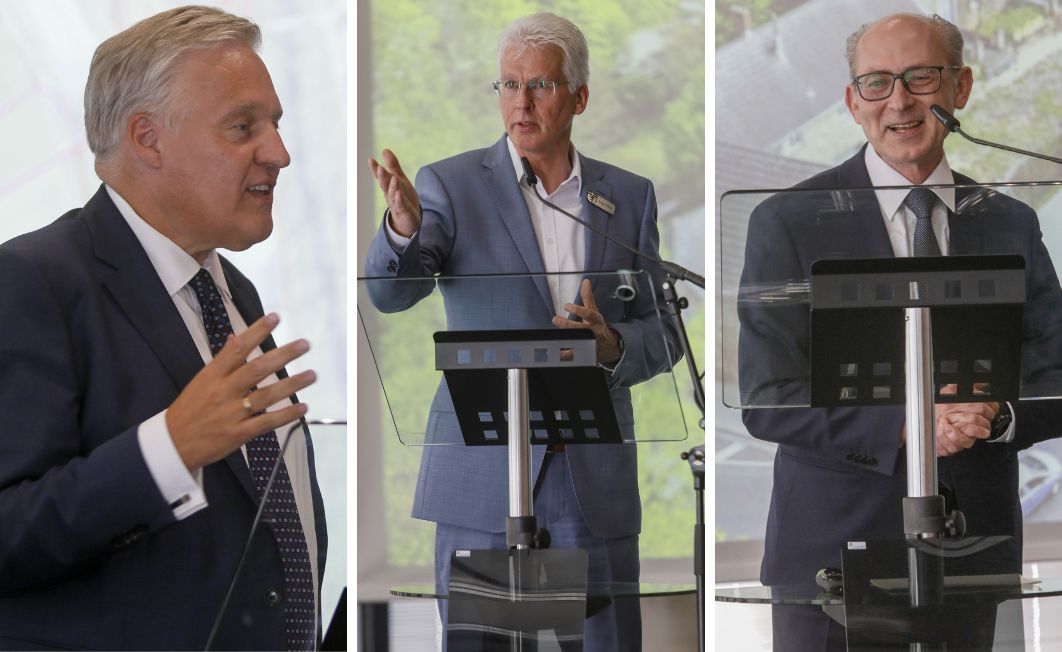 Hoesch intends to continue to put its character on the region around Kreuzau in the years and decades to come - with a new chapter of success in the company's long history.