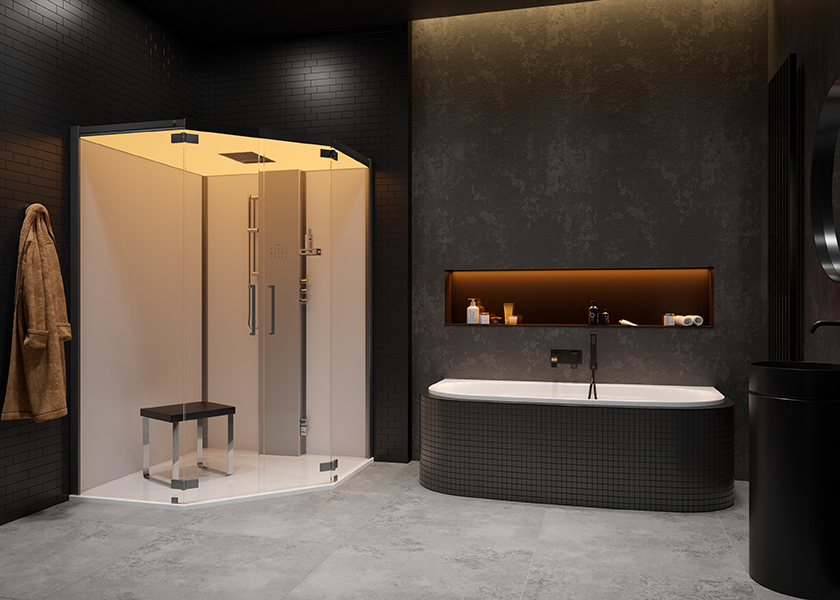 Extend summer by bringing Indian Summer into your bathroom. Designing your bathroom in Indian Summer style can create a cosy and inviting atmosphere.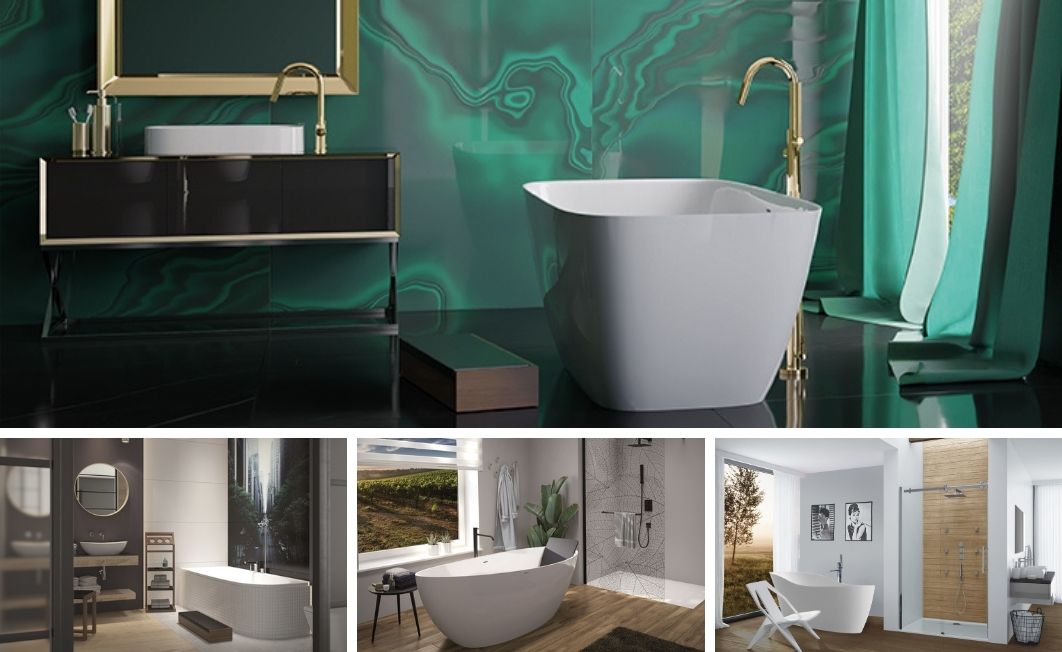 Colour palette: Choose warm, autumnal colours such as rust red, golden yellow, deep orange and earth tones for your wall paint or tiles. These colours are reminiscent of the rich colours of the Indian summer.
Natural materials: Use natural materials such as wood, bamboo and stone for furniture and accessories. Wooden shelves, a bamboo mat or stone tiles can capture the rustic charm of an Indian Summer.
Plants: Bring plants into your bathroom to introduce nature. Dried flower bouquets or autumnal plants like chrysanthemums can go well.
Textiles: Choose soft towels, shower curtains and rugs in warm, earthy colours. Fabrics with leaf motifs or Indian Summer-inspired designs can also be a good choice.
Candles and lighting: Use candles to create a cosy atmosphere. Autumn scented candles with notes of cinnamon, vanilla or pumpkin can be particularly pleasant. Warm, subdued lighting also adds to the atmosphere.
Decorative elements: Hang pictures or artwork depicting the beauty of the Indian summer. Decorations such as pumpkins, autumn leaves or patterned cushions can also complement the style.
Mirror: A mirror with a rustic frame made of wood or metal can add character to the room.
Accessories: Add some Indian Summer accessories, such as ceramic bowls with autumn motifs, handmade soaps or rustic storage baskets.
Music and scents: Play soothing music that supports the autumnal character and use scented oils or room scents with autumnal aromas such as cinnamon, clove or sandalwood.
Personal touch: Don't forget to add personal elements that reflect your own style and preferences to create a unique atmosphere.
Remember that Indian Summer style is characterised by warmth, cosiness and the beauty of nature. By incorporating these elements into your bathroom, you can create inviting and relaxing surroundings.