HOESCH has been creating beauty from acrylic for half a century!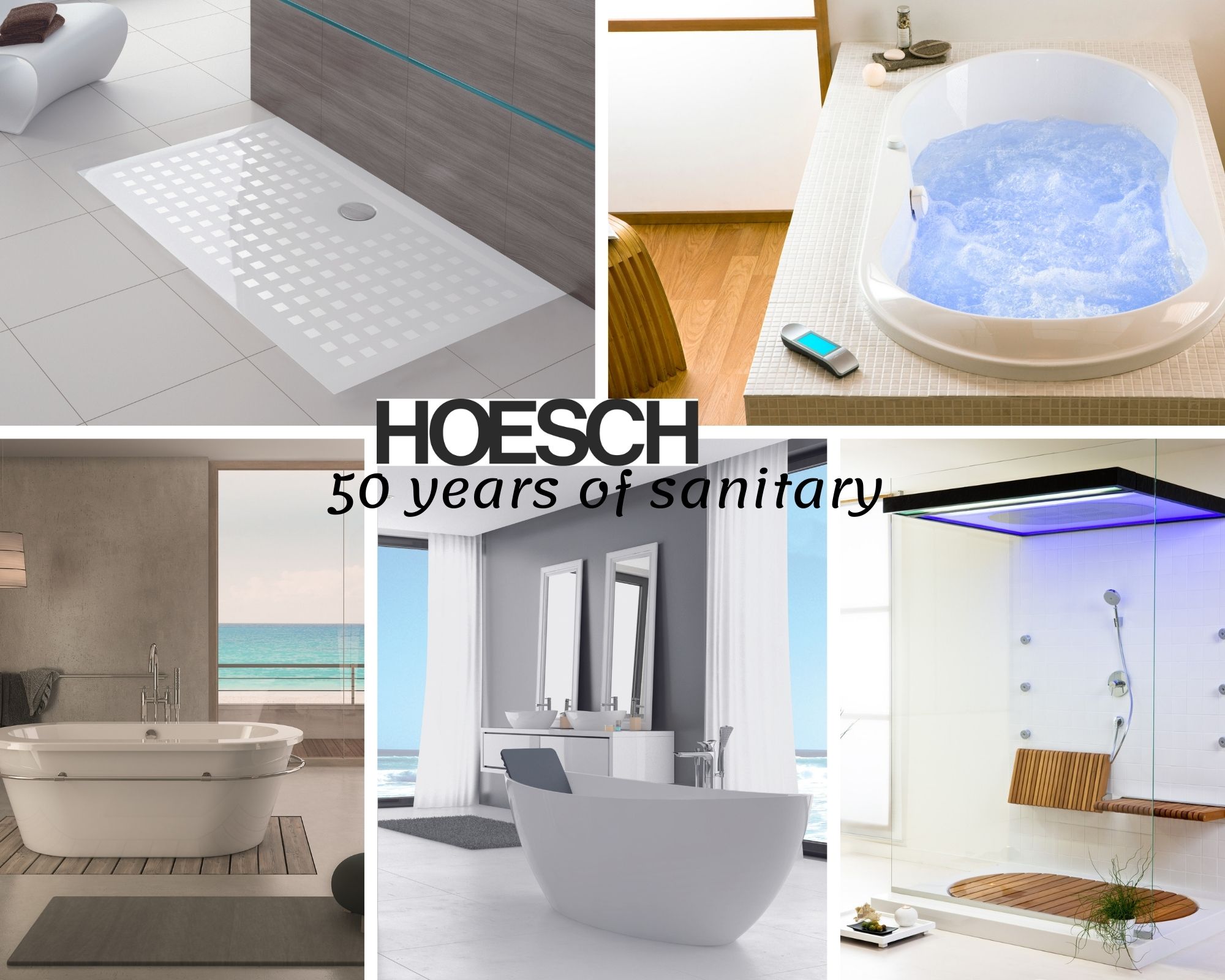 We all strive for harmony between our body and our mind - this is also the focus of HOESCH. This is the basis of the wellness philosophy that we as HOESCH have been focusing on for half a century. This year we celebrate the 50th anniversary of the first acrylic bathtub we presented to our customers! It was the beginning of a wonderful story that we continue to write every day - until today!
A little history - 1972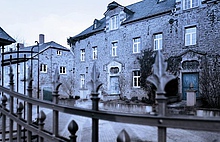 HOESCH is the first company in Germany to start producing bathtubs from the material sanitary acrylic, which offers completely new possibilities in terms of shape and colour design. The brand name "Sanicryl" is still known in the industry today. From the very beginning, Hoesch has consistently focused on distinctive design. Due to the high variety of shapes, Hoesch has a unique position in the market. The cooperation with renowned designers and architects contributes to the great success of the brand. The core competence is the processing of the material sanitary acrylic. The combination of skilled craftsmanship, extensive experience and imaginative design results in fascinating and at the same time successful product responses.  
And why acrylic?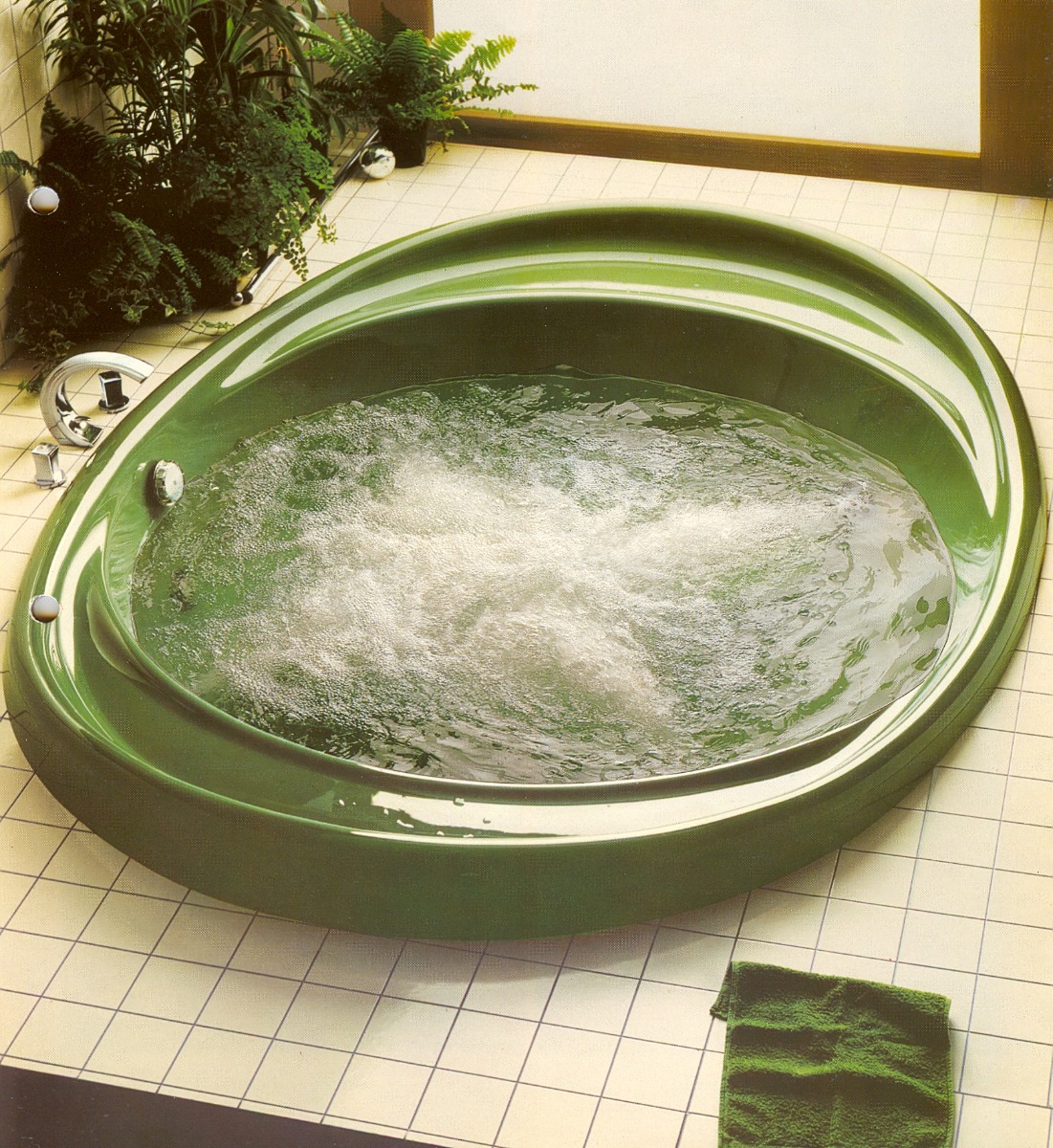 HOESCH bathtubs are made of high-quality sanitary acrylic. Acrylic bathtubs are slip-resistant, which makes them safer to use. Our acrylic bathtubs are characterised by their perfectly smooth surface, which makes them easy to clean. Sanitary acrylic is coloured through, which means it will not lose its colour over many years of use. Acrylic tubs can be polished over time to remove any scratches. Thanks to the excellent physical properties of the materials used in its manufacture, an acrylic tub retains heat well, prolonging the enjoyment of a hot bath.
How has design changed over the last 50 years?
Many things have changed over the years - in the past, the colour scheme dominated, which now brings a smile - today, on the one hand, we appreciate the versatility of design, and on the other hand, we make sure that the products we use every day are tailored to our needs and meet the requirements of all occupants. Acrylic bathtubs have been standard equipment in every bathroom for years. A long soak in a bathtub has a relaxing effect. There is nothing better to calm down after a busy day than a soothing, warm bath. In the bathtub, not only your body relaxes, but also your mind. Lovers of long, relaxing baths will appreciate a comfortable bathtub. There has always been a huge choice of bathtubs on the bathroom market, both in terms of material and size, shape and even colour. Of course, modern bathtubs cannot be compared to the first ones from 1972. We still remember very well the first acrylic designs of our brand. Red tones, green tones and even yellow tones of acrylic surfaces prevailed. There were hexagonal shapes with very unusual shapes, rectangular shapes with many protrusions. Modern shapes have beautiful, simple lines and fit perfectly into the classic style of bathrooms. However, they will not satisfy lovers of original arrangements. For those who appreciate a bolder interior, there is a place for bathtubs with a slightly different, perhaps surprising shape for some. Contrary to appearances, many people choose to install such a product. An unusual model will certainly liven up the room, give it a touch of avant-garde and make it unique. You will find examples of such baths in our range - the baths have always been adapted to current trends and the diverse tastes of our customers. In developing acrylic products, HOESCH has always responded to the need for complete comfort and a break from everyday life when bathing. Our designers have spent years making sure that the spacious bathtub basin allows for a comfortable bath - even for several people - and that you can take full advantage of the beneficial properties of bathing. Every day we try to remember that the end users of our bathtubs start or end their day in them. We want the word wellness and our current slogan: "feels so magical" to be felt in every bathing experience.
Celebrate with us the 50th anniversary of the manufacture of acrylic bathtubs.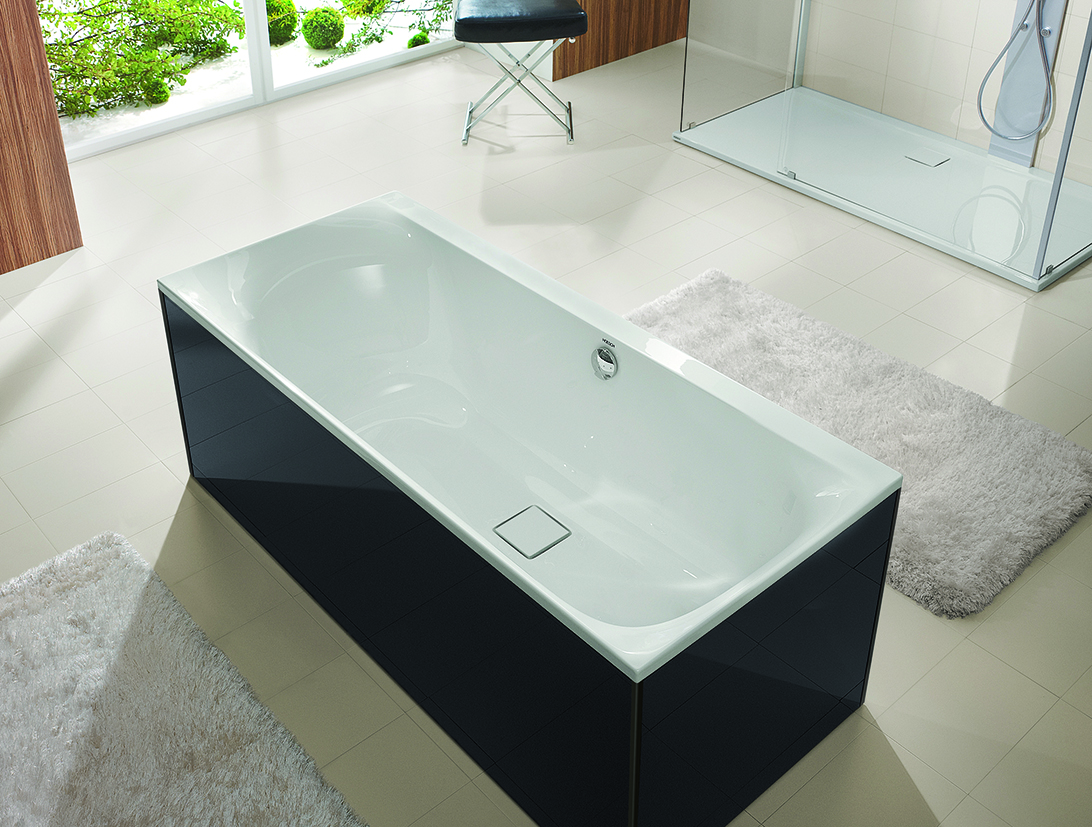 Celebrating 50 years of manufacturing acrylic products is quite an achievement. We would like to take this opportunity to thank all of our customers for their trust and appreciation of our efforts to ensure your bathing comfort. We work for you every day to ensure that every moment in the bath is a pleasant experience and a moment of comfort. To mark this occasion, we would like you to send in photos of our products from your bathrooms. Each photo submitted will be rewarded with a nice surprise. We would be grateful if you would agree to publish a photo of your bathroom on our website. This will create a real archive of our daily efforts and your bathing pleasure. If you are interested, please send photos to our marketing department - marketing@hoesch.de.
Nothing makes us happier than the satisfaction of our customers!