Double the delight: Relaxing together with HOESCH products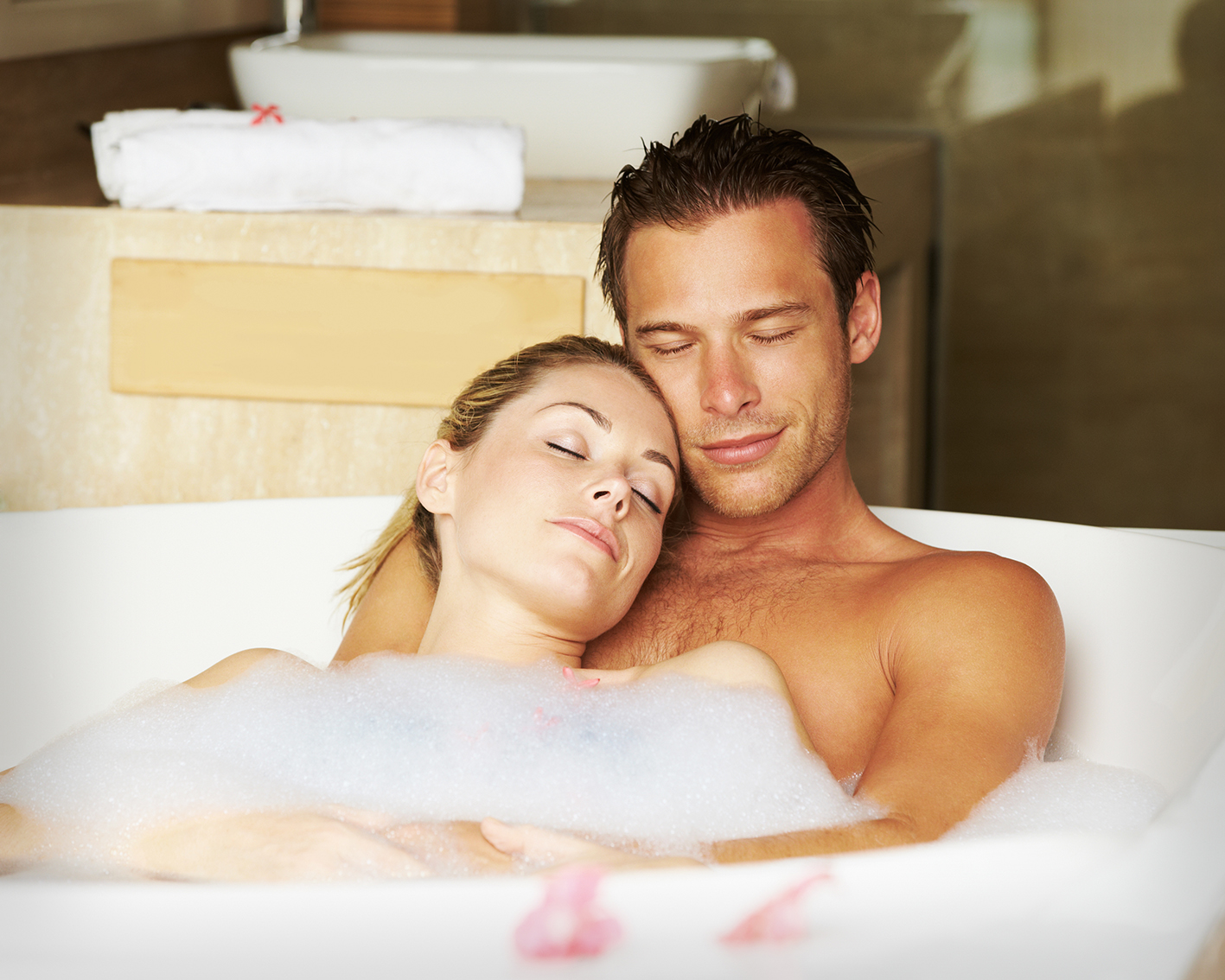 A warm bath or a hot steam cabin in winter, a cool shower that reinvigorates the body in summer, or the bubbling, tingling jets of air in a whirltub – these are all pleasures that you can enjoy on your own. Yet these experiences are even more enjoyable with company. As a long-established company, HOESCH is well aware of this and offers a wide range of models for relaxing together in the bathroom.
Two-person shower: a daily moment of luxury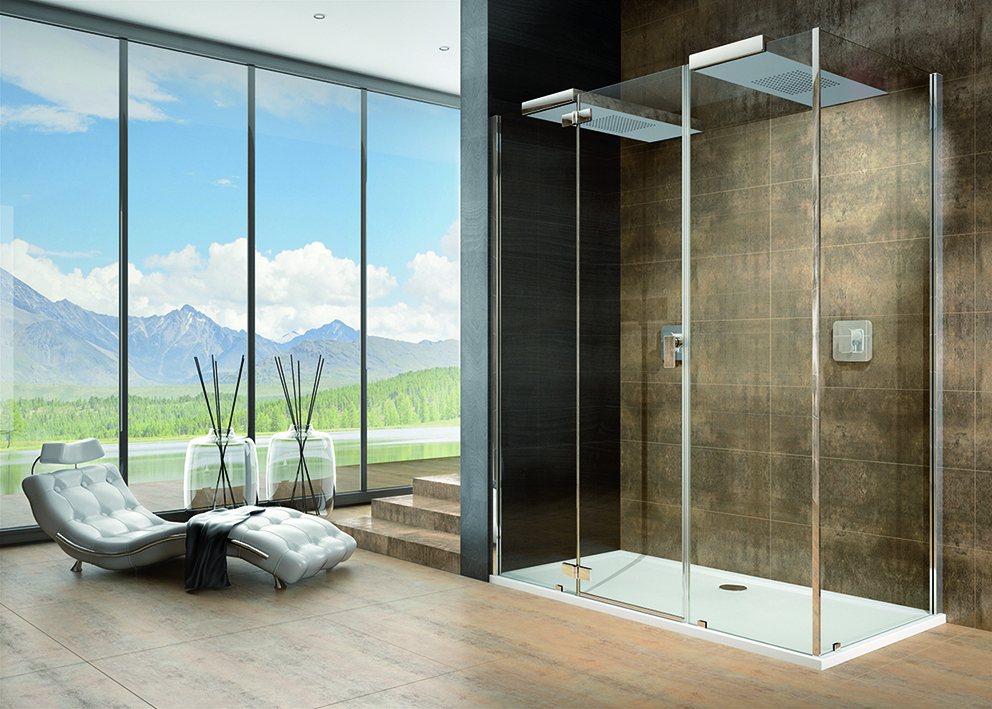 Whether as a couple, as a family or in old age, it's a real touch of luxury to have space for more than one person when showering, enjoying a steam cabin, bathing and spending time in the whirltub. HOESCH has made a start with its Ciela and Thasos shower cabins. With internal dimensions of up to 180 x 90 cm and two integrated rainfall shower heads offering a rain experience, the two real-glass cabins invite you to have some fun in the
water together.
Romance in the steam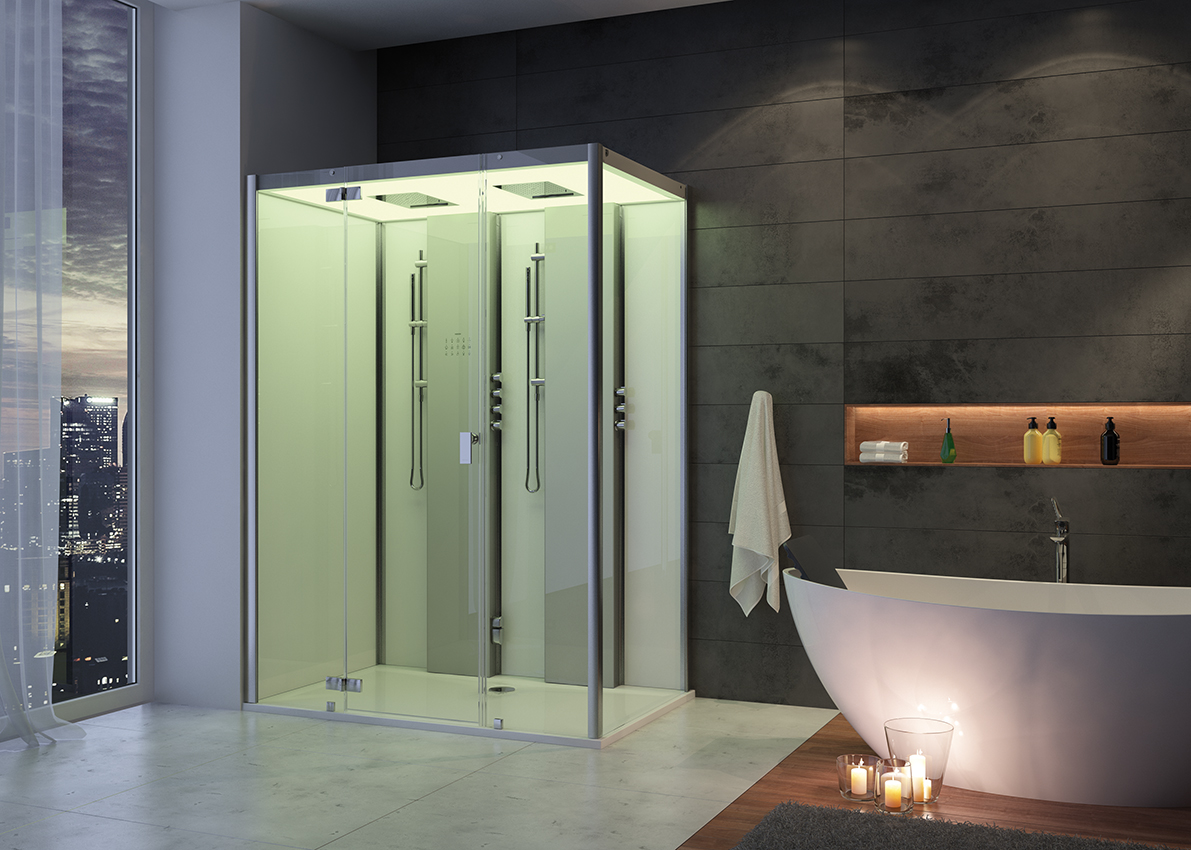 Steam cabins are also following the trend of offering pleasure for two. The SensePerience two-person steam cabin fulfils the highest requirements with regard to pampering and space. This multi-talented model offers the ultimate in relaxation for both partners thanks to the hot steam and subsequent massage shower. Two function columns with rain shower, hand shower and six adjustable back jets each fulfil every wish at the push of a button, while the sound module and roof lighting create the perfect ambience. A perfect moment for two.
Caring for body and soul in the tub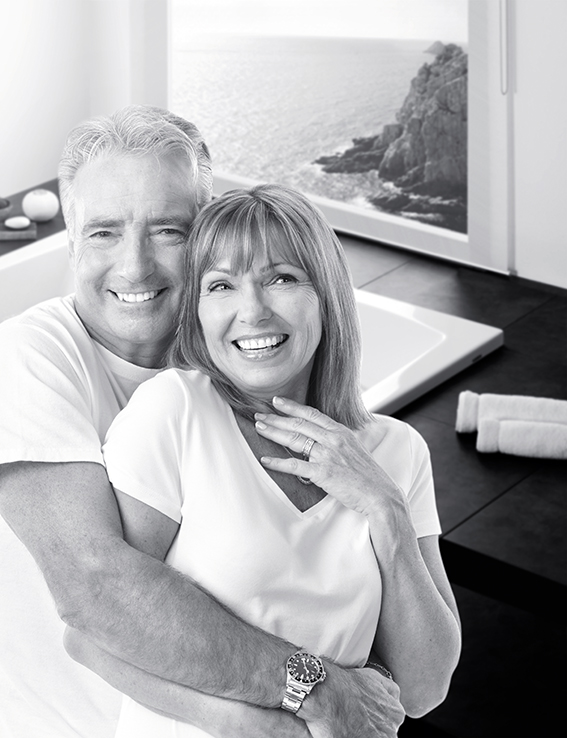 Relationships can be similarly revitalised in the bath or whirltub. The two-seater Largo and Santee from HOESCH allow couples to gaze deeply into each other's eyes. The trapezoidal Spectra, Thasos and Largo tubs are perfect for couples who prefer to relax next to one another. It's guaranteed to be a pleasurable experience whichever one you choose thanks to the comfortable tub depths, ergonomic tub edges and the abundant space for water and bubbles.
Thrills to make you feel good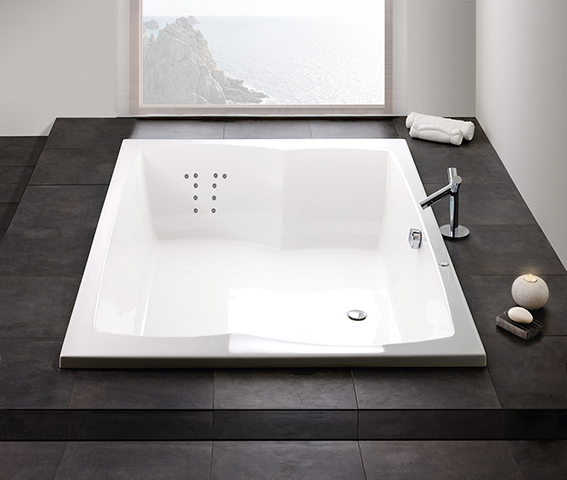 To stimulate that certain tingling sensation that an intimate bath for two awakens, the bathtubs can be fitted with a whirl system. A variety of systems are available with ergonomically spaced whirl and air jets. As an example, Tergum for two with its set of ten jets each ensures that any tension in the back is selectively loosened and worked away. After you immerse yourself, you are guaranteed to melt away. Combined with underwater lighting, Bluetooth sound modules and an individual glass cladding, all you need to round off a heavenly night with the one you love is a glass of wine or Prosecco.
Recommended for you
Hoesch presents plans for climate-neutral district on headquarters area
We are all looking forward to summer! It is the time when we enjoy long days, bright sunshine and warm...
Several family members and only one bathroom - can you arrange the bathroom to meet everyone's needs? What...
Bathing Day falls every year on 14 June. This day celebrates the Greek mathematician Archimedes, who is said...