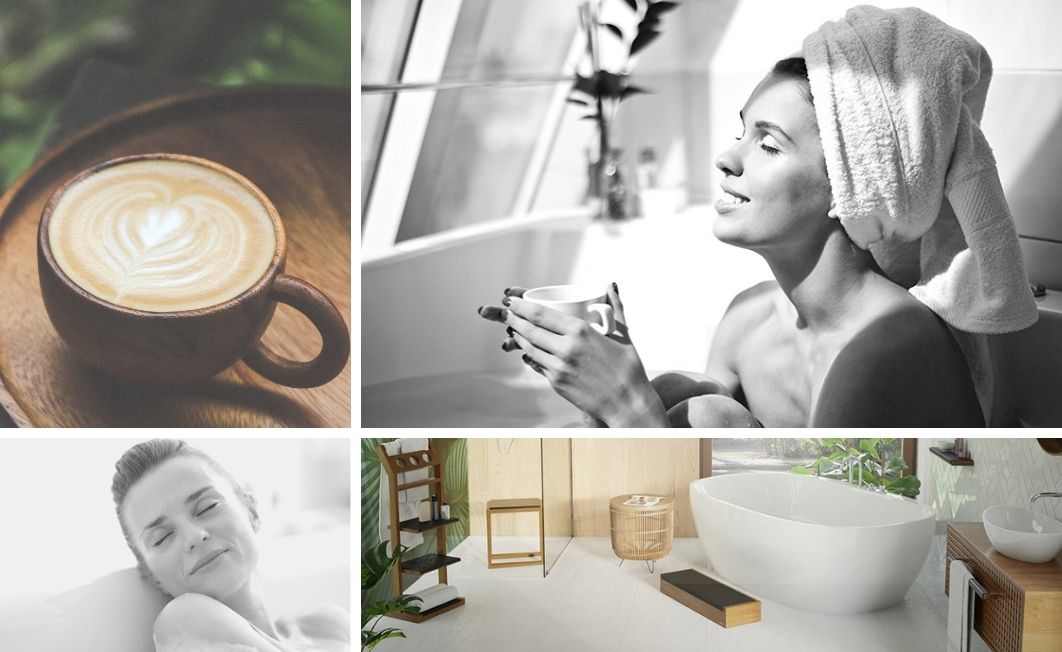 The coffee bath as a vital wellness pleasure for the whole body!
Serotonin is one of the happiness hormones that quickly lifts the mood. Where can we find it? In our beloved coffee.
Coffee can be the way to a special bath! And how do you prepare such a bath?
Brew coffee powder with a small amount of water, add lemon and salt. You can then rub the scrub all over your body and add the rest directly into the water. The coffee bath may not look impressive, but the scent is a source of long-awaited relaxation. And the skin? Fresh and soft.
Of course, you can also enrich the coffee bath with almond or olive oil to make the scrub even creamier. Connoisseurs even swear by coffee as a conditioner for the hair. It gives dark or red hair in particular a special shine.