Clever design integrates comfort for the 50+ generation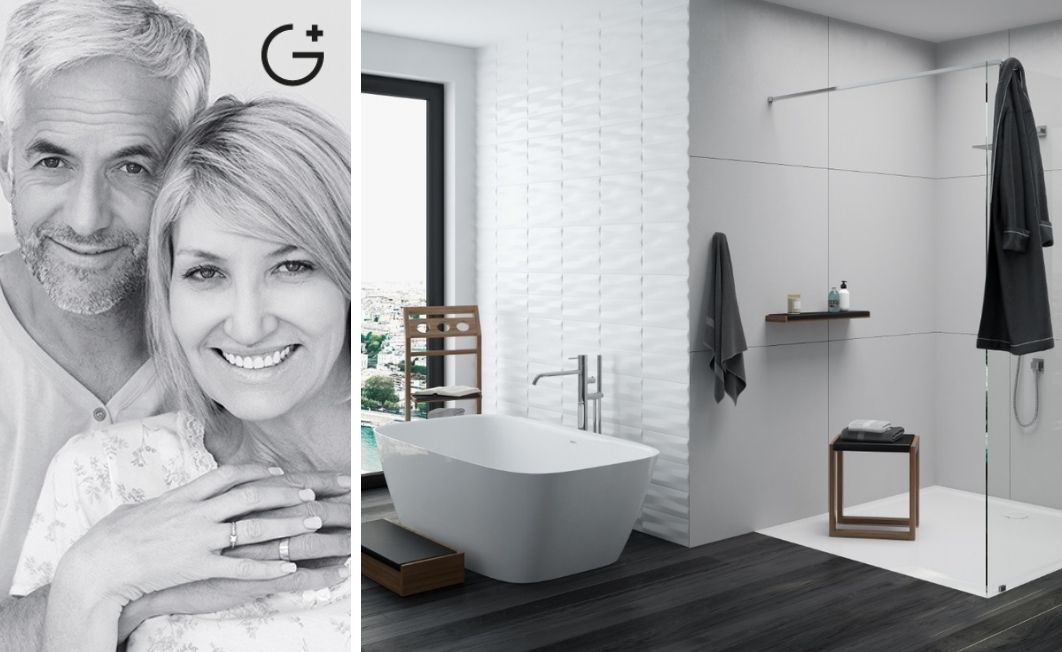 Age-appropriate bathroom design with HOESCH
Anyone planning or redesigning a bathroom today often does so with foresight: for every age and every situation in life. Once designed and implemented, the bathroom of one's dreams should always remain just that, for a lifetime. Sustainable bathroom planning therefore means that everyone - from children to "best agers" - can feel comfortable and move freely. Not least because the bathroom is an intimate place of retreat.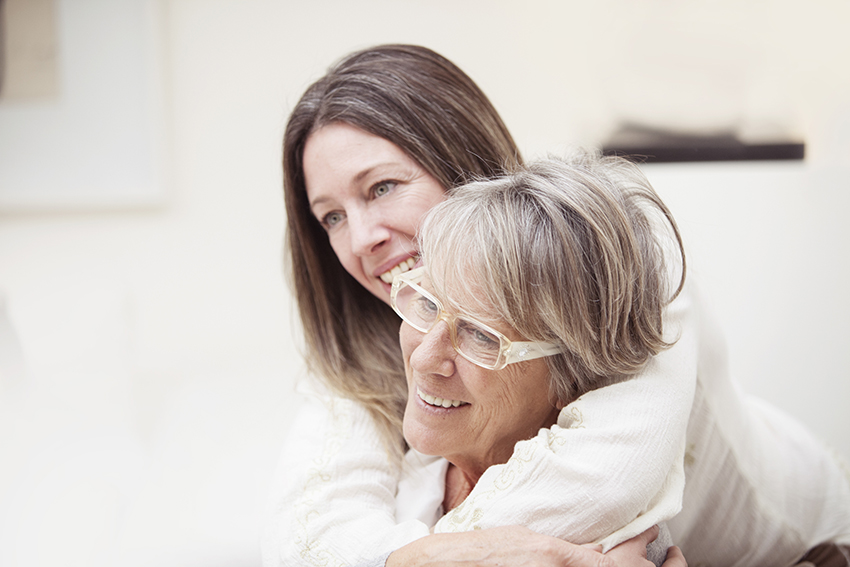 When you look at the modern HOESCH models, hardly anyone immediately associates the term "accessibility" with them. And yet, behind the elegance and the innovative shapes, there is simply what barrier-free actually means: comfortable and practical for all generations. The HOESCH product developers follow standards such as DIN 18040 in order to combine aspects such as safety, the absence of thresholds and sufficient space for movement with contemporary design.
Barrier-free shower enclosures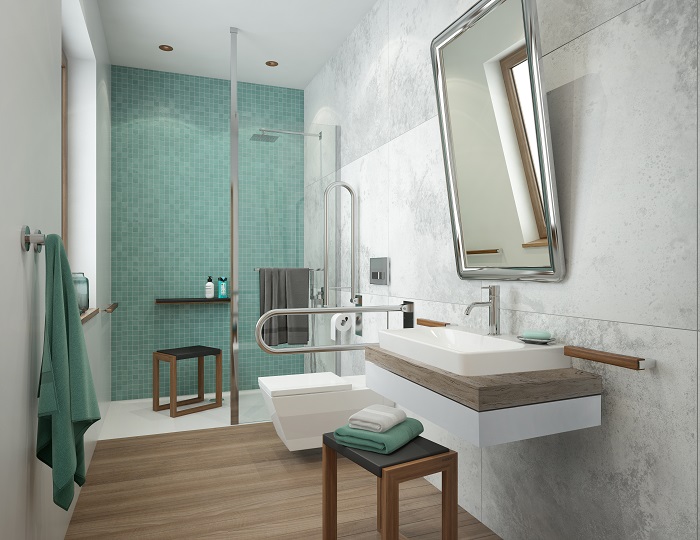 For example, the HOESCH range includes a large number of shower enclosures which, as walk-in cubicles, make it easier to get into and out of the shower, without any doors or trip hazards. At the same time, these floor-level, open showers make the bathroom appear larger. Examples here are MUNA Walk-In, One & One, Free or the new Alaris or Alaris Pro shower enclosures. Particularly practical: the width of the open cubicle side can usually be determined individually at home.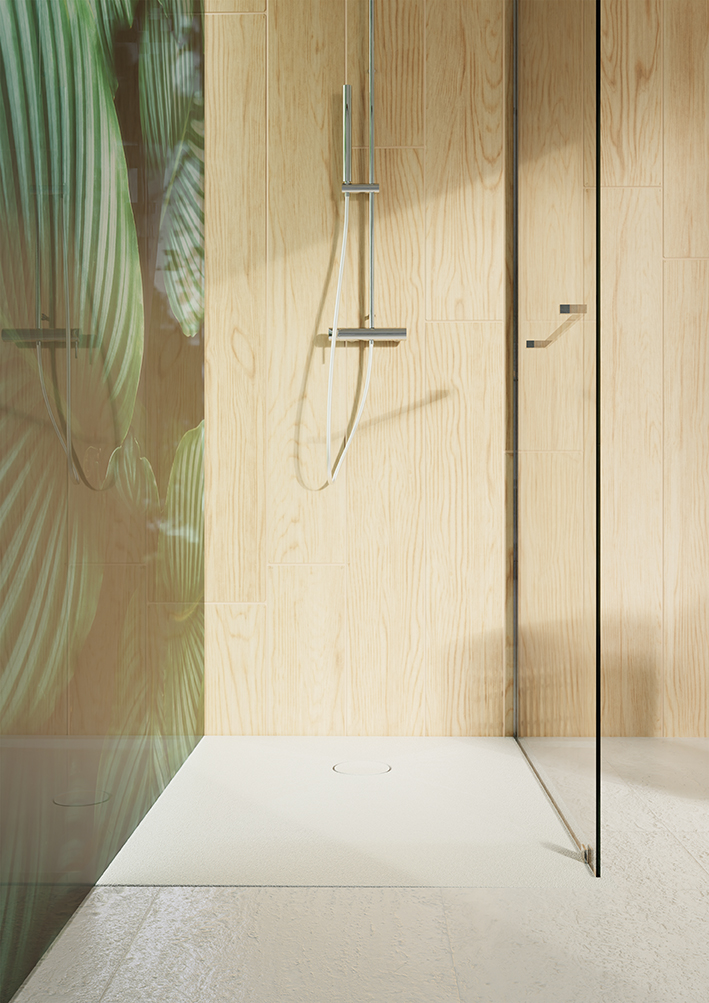 In combination with an ultra-flat MUNA shower tray, the shower enclosures become absolutely threshold-free. The height of 30 mm can be installed flush with the floor without any problems. People of all ages can enjoy even more freedom of movement and safety with the optional Solique Pro non-slip surface (slip resistance according to slip class C). Here, too, individual style requirements do not have to take a back seat to the desire for accessibility, because in addition to MUNA, it is also possible to choose between TIERRA or NIAS with an already structured surface.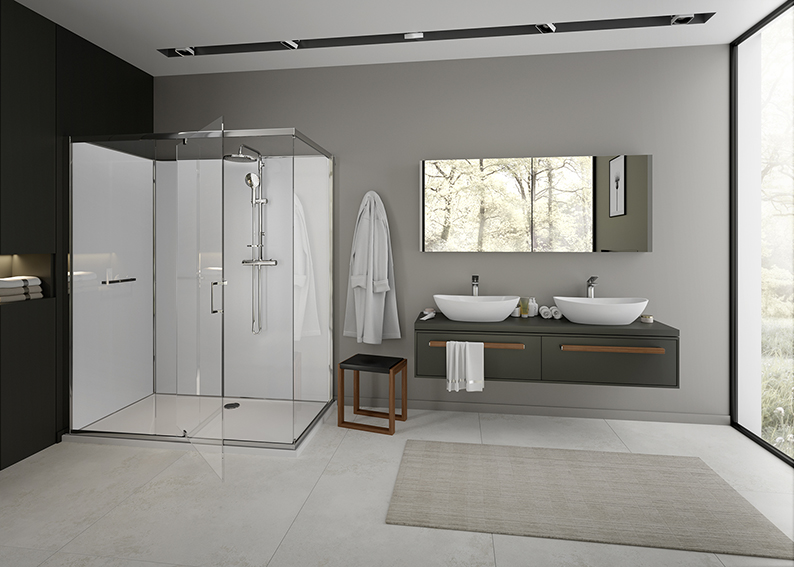 Anyone who wants a completely separate shower room with a door will find all their wishes fulfilled in the latest HOESCH shower enclosure nUnity: a hinged or sliding door, flush-floor installation with a shower tray made of Solique mineral cast with SoliquePro anti-slip coating and safety glass with EverClean coating. The shower enclosure is installed as a corner version and is also ideally suited for bathrooms suitable for older people.
With regard to easy cleaning of the glass surfaces, HOESCH shower enclosures are coated with EverClean. The chemical and physical properties of the glass have been modified so that water simply rolls off. The glass remains crystal clear and clean for longer.
Age-appropriate bathtubs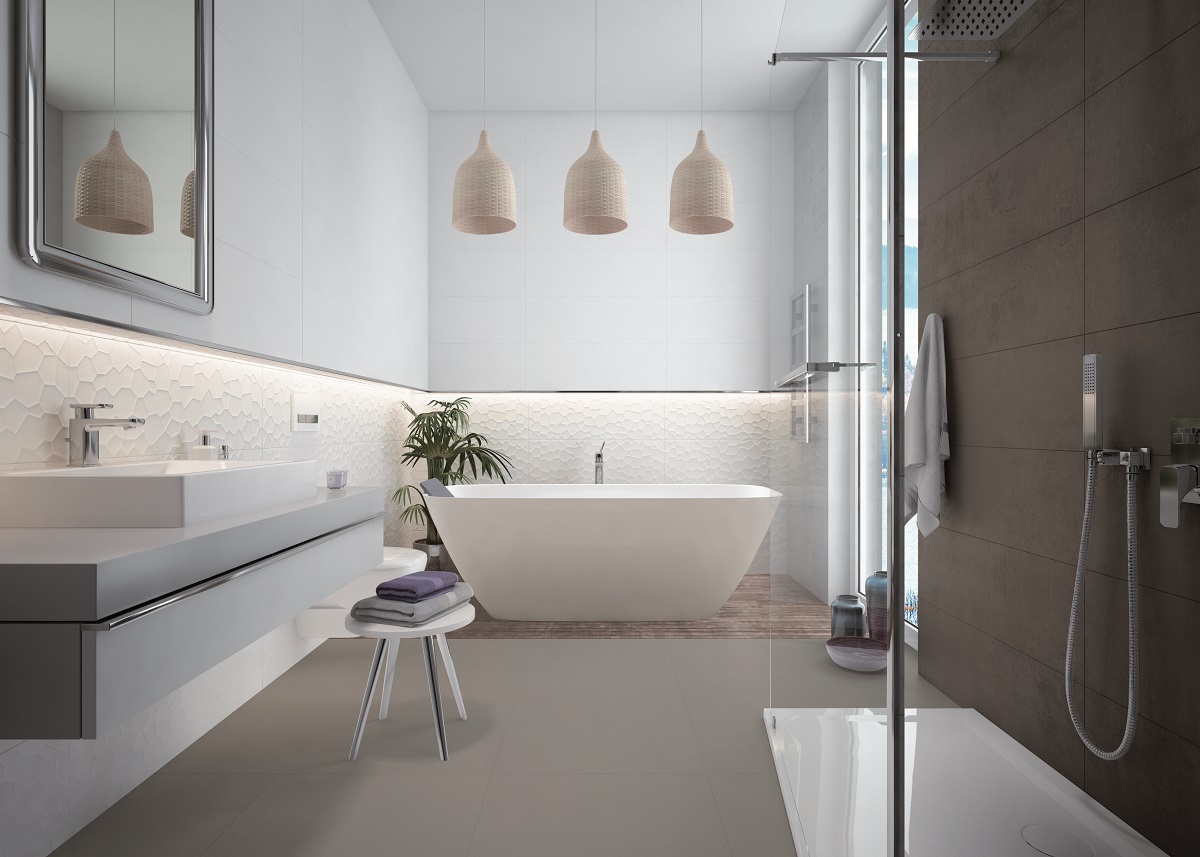 Among the bathtubs, the freestanding, rectangular bathtub made of Solique LaSenia material is particularly striking. HOESCH also offers this in a version with a lower entry height. The bath is 440 mm deep, making it easier to get into. The adjustable backrests increase the comfort of lying down and comfortably adapt to the individual lying position. The soft, modern design of the bath appeals to style-conscious people in particular.
Renovation without major alterations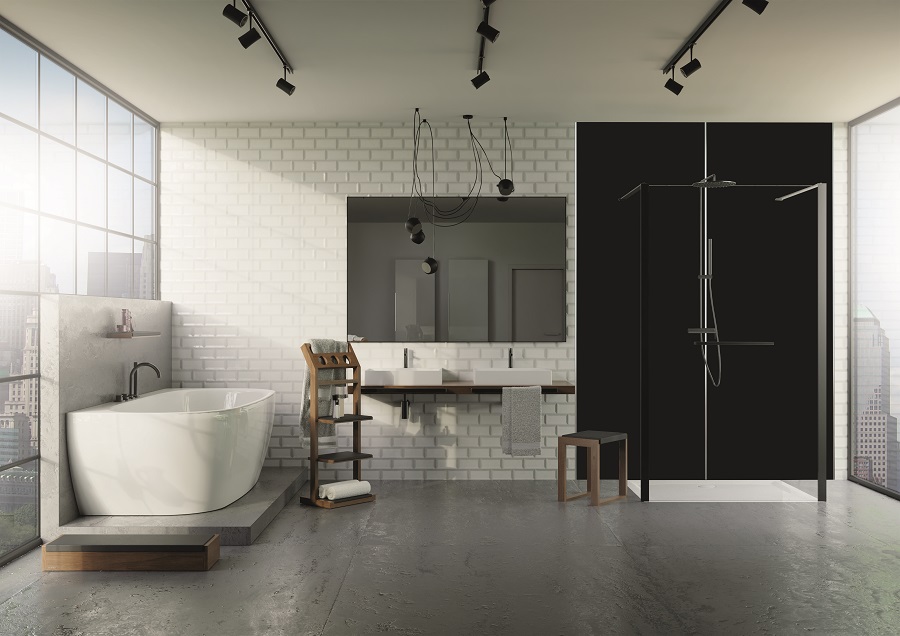 If an existing bathroom is to be renovated to meet the demands of the 50+ generation, HOESCH renovation systems are the ideal solution. The time-consuming removal of wall coverings and tiles can thus be avoided. The panels are simply attached to the wall using special adhesive without any dirt or dust. The bathroom gets a new, bright look thanks to the tiles. At the same time, they guarantee effortless cleaning.