Bathroom - Trend 2022 - Versatility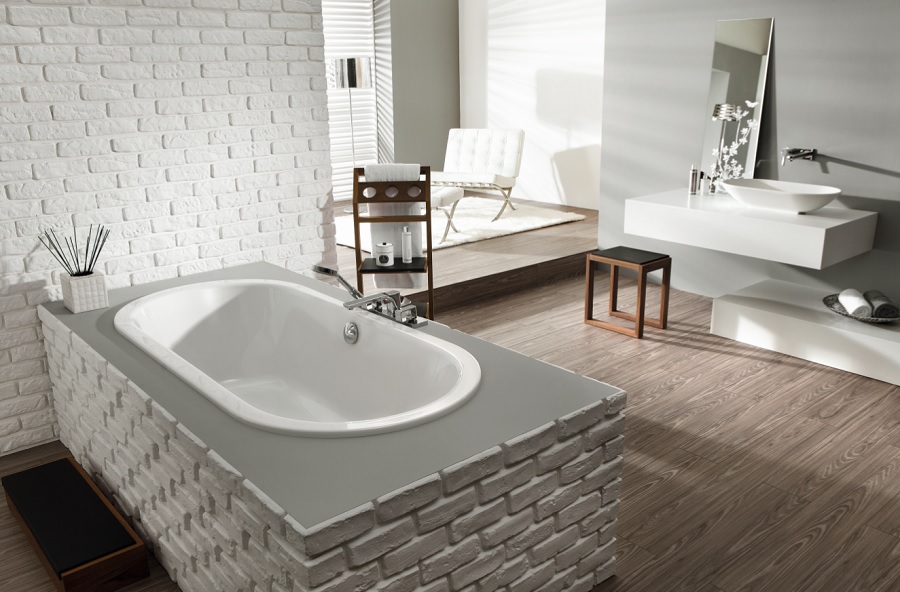 In today's world, where we have less and less time for ourselves, where we live in a hurry and find it difficult to find a moment to relax or unwind, the bathroom is becoming a place where we not only bathe, shower or brush our teeth, but also spend a lot of time differently. Increasingly, it is a place where we create a corner "just for us" and isolate ourselves from the obligations of everyday life.
One of the latest trends for 2022 is the versatile use of the bathroom. Modern construction is increasingly offering bathrooms in non-standard dimensions. Architects and interior designers are using the available space to create a zone of relaxation in the broadest sense.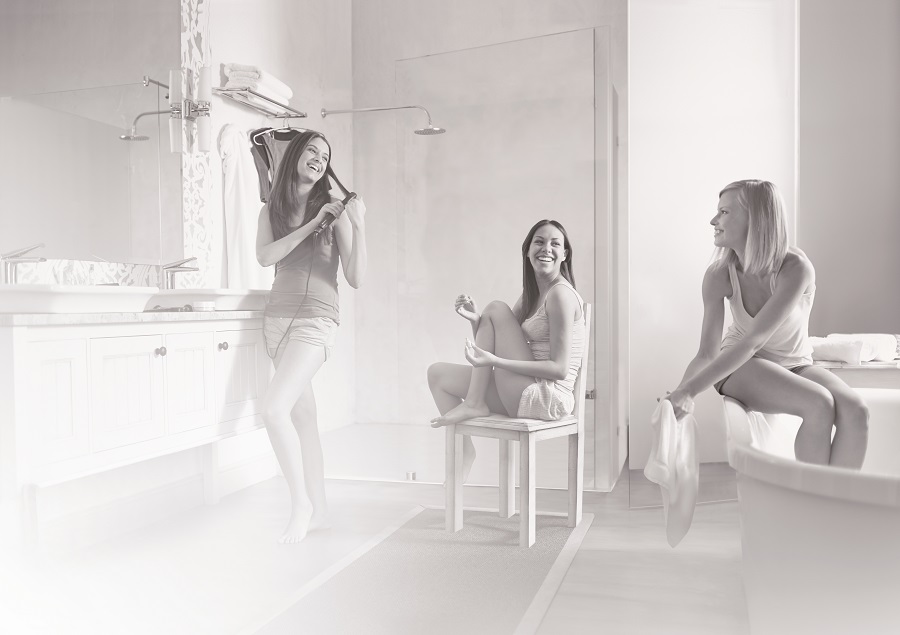 We might ask ourselves how we use a bathroom without bathing or showering. As wellness specialists, we are convinced that there are very many answers. Our observations and conversations with customers show that we increasingly spend our free time in the bathroom. That's where we get ready for the day. The dressing table with make-up, skin and hair care products becomes an integral part of the bathroom. In the bathroom, we set up a large mirror to style the look.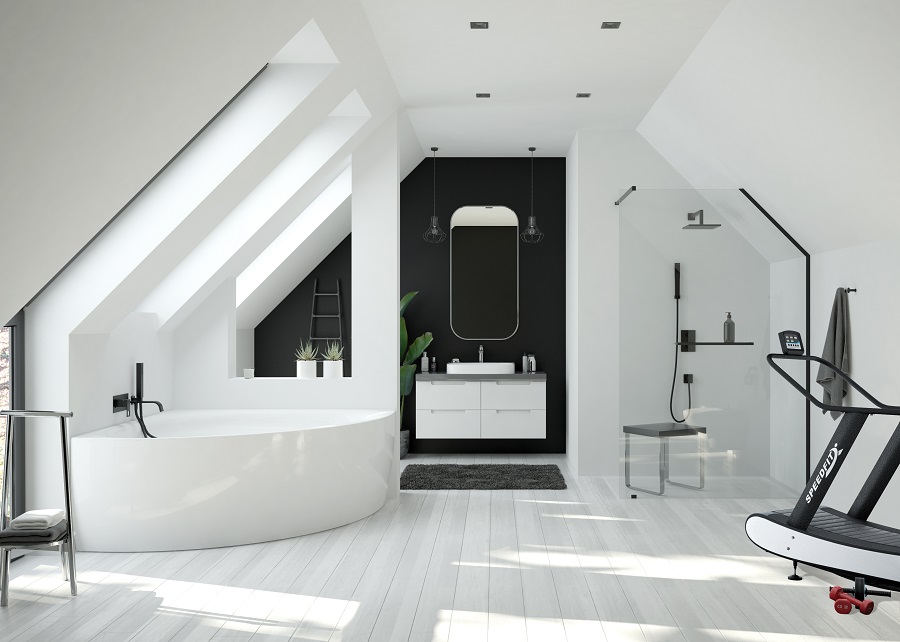 Another zone we can create in the bathroom is the fitness zone. Setting up a separate room for the gym can be a challenge. However, good organisation of the bathroom and proper placement of bathroom items can allow us to put sports equipment and gym mats in it. We all have our smartphone with us, so there is nothing to stop us exercising to our favourite music.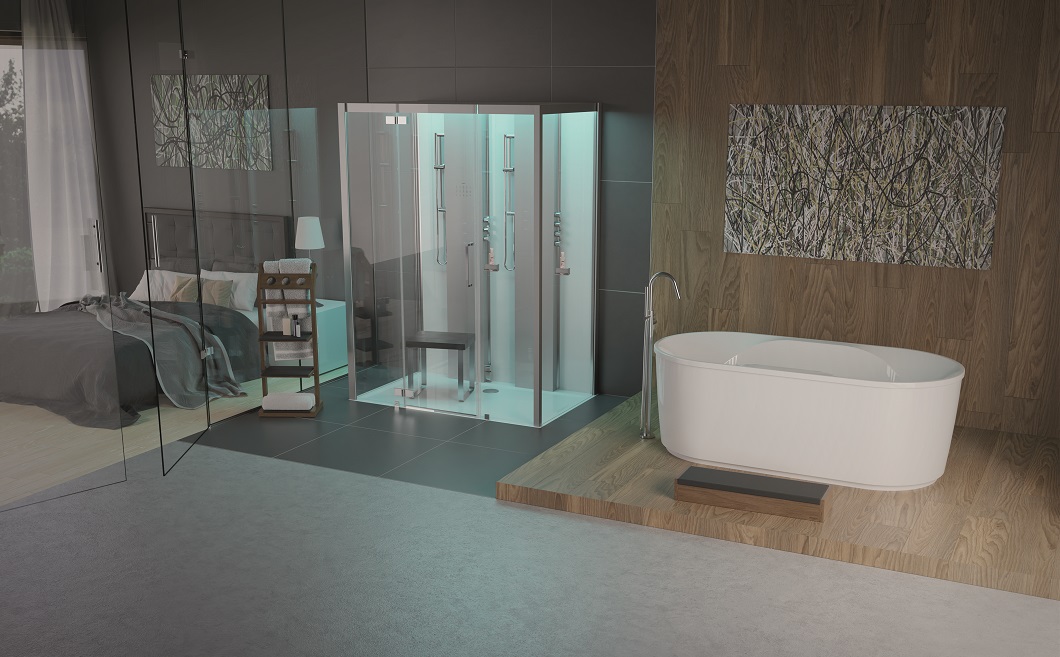 If the available space allows, it is worth setting up a resting corner in the bathroom. A bench with soft cushions, a comfortable armchair or a combination of bathroom and bedroom offer us a place where we can relax and switch off from the stress of everyday life. We create our own oasis of calm, thanks to which we forget the tasks, obligations and challenges of everyday life, at least for a while - we have a favourite book within reach, a stereo with favourite music, we light a scented candle and we dedicate ourselves to what each of us deserves - relaxation.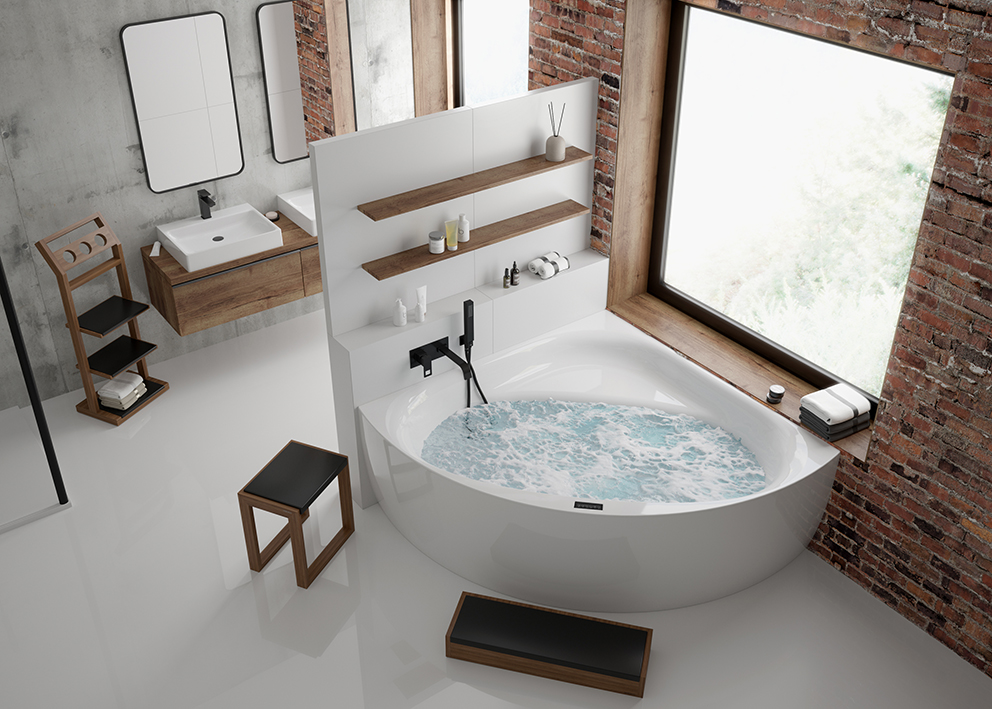 Let's not forget that the bathroom is also a place where we find time to surf the internet. The bathroom is where we find out the latest news from around the world, catch up on the latest technologies, check the availability of products in our favourite shops and connect with friends on social media.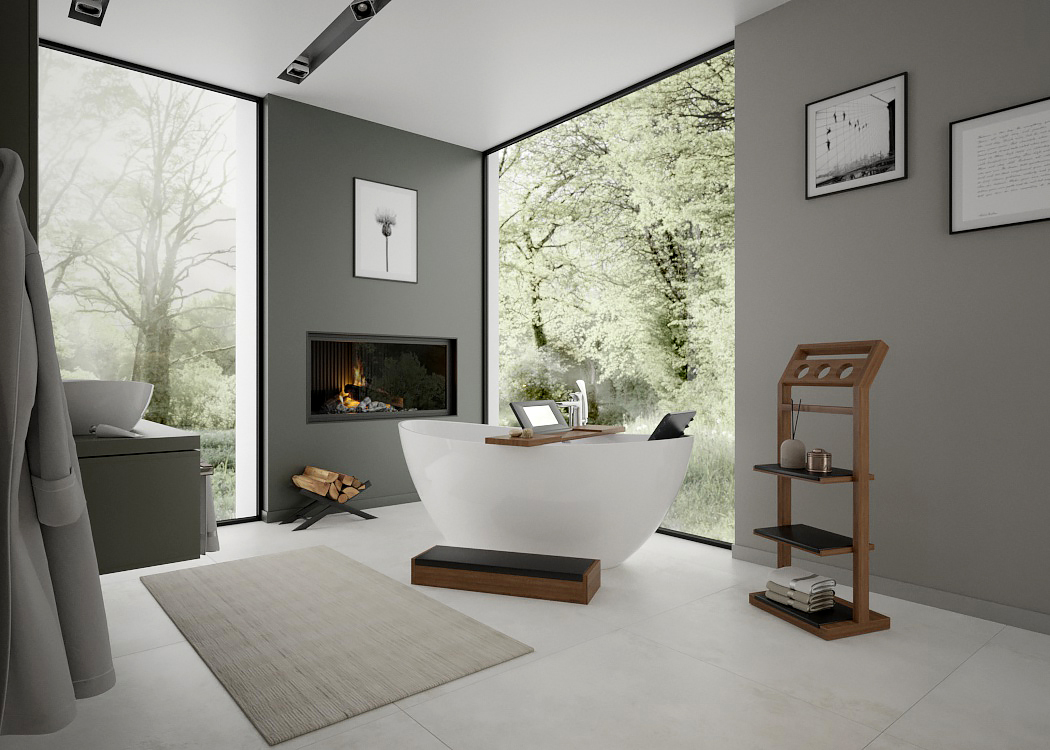 Let's make sure that the space that accompanies us in so many important aspects of our lives is not only practical and functional, but also cosy and versatile. So when planning a new bathroom or renovating the existing space, it's worth paying attention not only to the appropriate material of the bathroom products and their size and shape. It is also worth answering the question: What do you like to do in the bathroom and how can the furnishings support you - a music system, a TV, comfortable seating or simply a place for a treadmill or cross-trainer.