The versatile new NIAS shower tray – made from innovative Solique with a premium structured look and feel.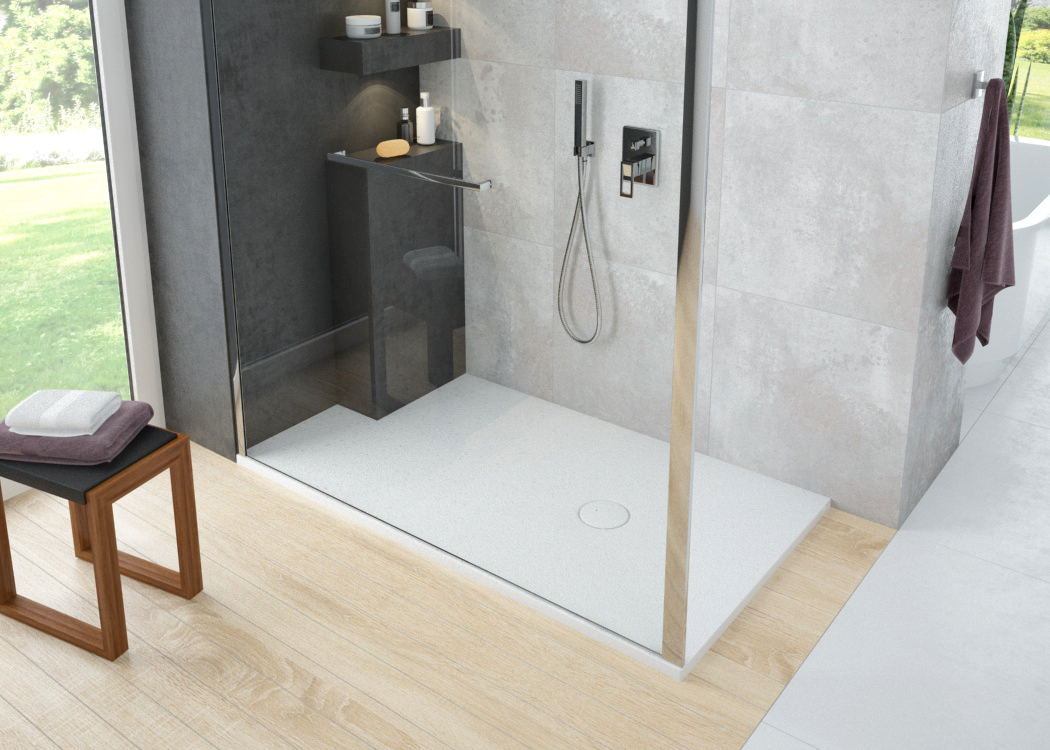 For five years now, renowned bath manufacturer HOESCH has been successfully working with the innovative material Solique – an extremely hard mineral casting with top-class material properties. HOESCH has already developed numerous sophisticated and exclusive bathroom products which combine elegant design, excellent durability and easy assembly and maintenance, including, for example, the NAMUR free-standing bathtub, and the MUNA shower tray which is available in a variety of designs.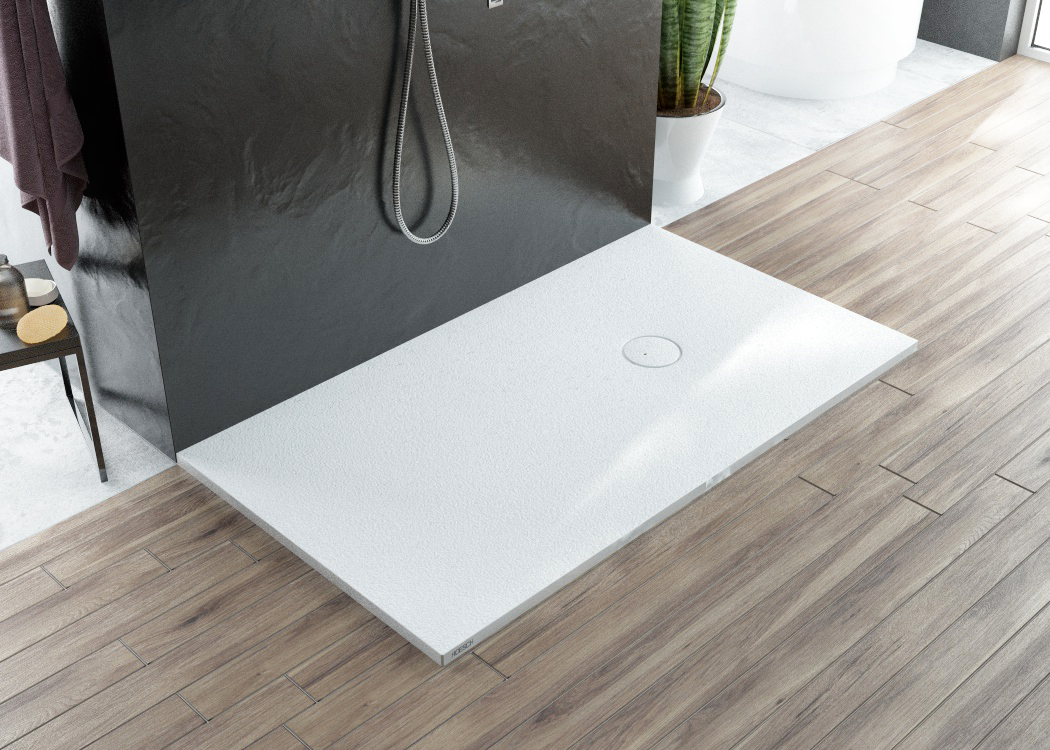 Until now, almost all Solique products from HOESCH have featured smooth, gleaming surfaces. However, the NIAS shower tray consciously creates a different impression – quality you can see and touch with an exclusive structured surface. From the very first glance, you will be captivated by its exquisite elegance, and from the moment your skin touches it, you will appreciate its pleasantly natural, intimate feel. The shower tray is nevertheless just as durable and easy to care for as all our other Solique products.
The new NIAS shower tray is available in more than 30 sizes, from 700 x 700 mm to 2000 x 1000 mm. The shower tray can also be cut to individual requirements in the HOESCH factory, to suit the specific dimensions required by the customer. It comes in a wealth of variants, offering virtually unlimited flexibility for modern bathroom design.
As with the MUNA series, the new NIAS shower trays are only 30 mm high – and can also be flushmounted, making them accessible for disabled users.