HOESCH News
28/09/2023
Experience the magic of the new fragrances from Hoesch!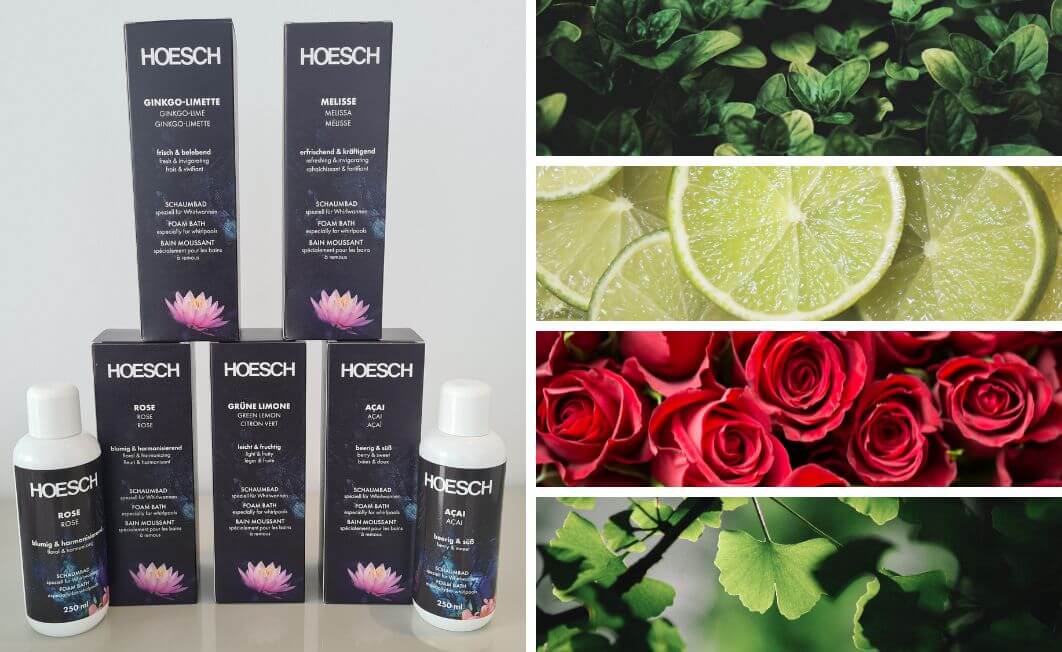 Seductive worlds of fragrance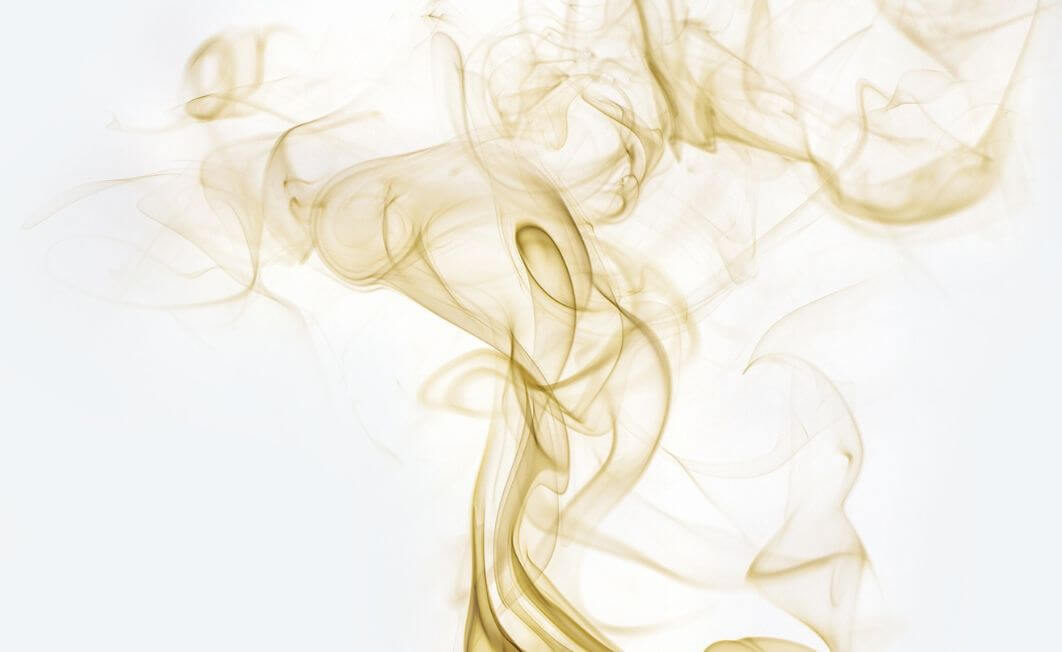 Discover a world of fragrance and bathing pleasure with the new scented essences and bubble baths from Hoesch. Our exquisite creations transform your bathroom into a place of pure relaxation and provide unforgettable sensory experiences.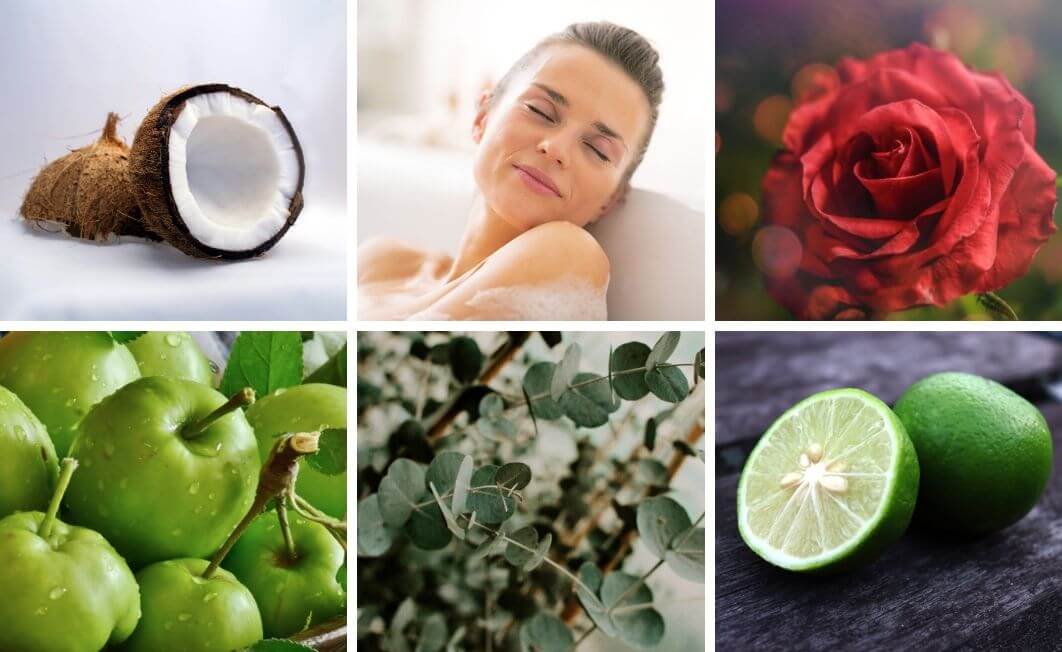 Our enticing fragrance essences will whisk you away to fascinating worlds:
Eucalyptus Menthol: Immerse yourself in the refreshing combination of eucalyptus and menthol. This fragrance opens your airways and refreshes your senses in a very special way.
Mountain pine: Experience the harmonious aura of a forest with the warm, calming scent of mountain pine. A moment of inner peace awaits you.
Green apple: Invigorate your senses with the tangy, cheerful aroma of juicy green apples. A real energy kick for body and mind.
Tropic: Dream of faraway beaches and tropical freshness. The enticing Tropic fragrance whisks you away to a world of exoticism and relaxation.
Vanilla Coconut: Pamper yourself with the sweet embrace of vanilla and the creamy softness of coconut. A touch of luxury for your wellness oasis.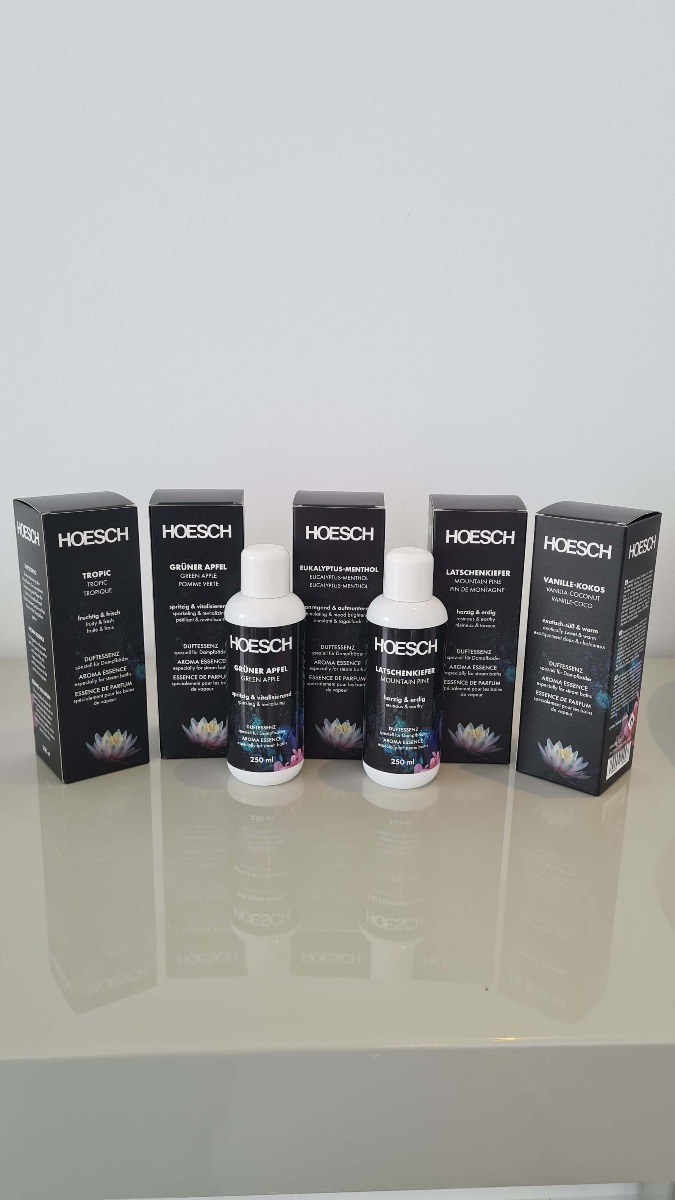 Bathtub happiness - world of bath additives
Experience pure relaxation with our bubble baths:
Ginkgo-Lime: Enjoy the revitalising combination of ginkgo and tangy lime. A soothing bath that invigorates body and mind.
Melissa: Leave the stress of the day behind and wrap yourself in the gentle warmth of the lemon balm fragrance. Pure relaxation for your time out.
Green Lime: Invigorate your senses with the refreshing energy of green lime. A tingling bath experience that will lift your spirits.
Rose: Treat yourself to a bath in the romance of rose petals. Immerse yourself in a delicate sea of fragrance and let yourself be surrounded by luxury.
Acai: Use the antioxidant power of the acai berry for a revitalising bubble bath. Feel your skin being refreshed and rejuvenated.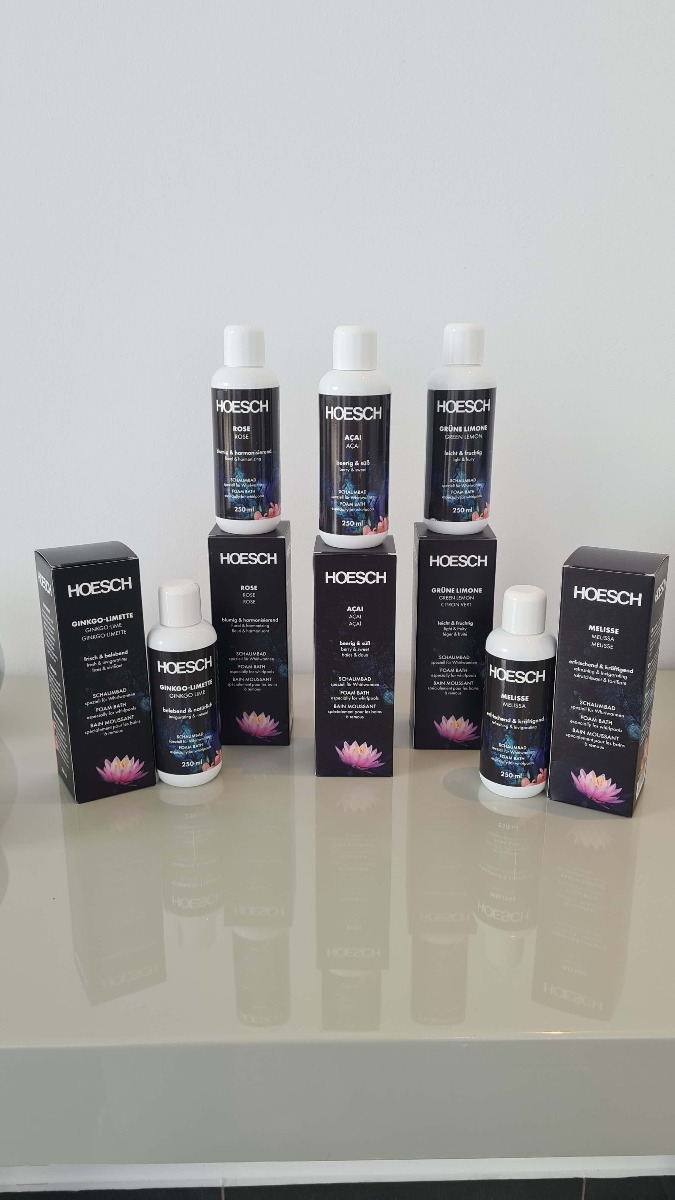 Pamper yourself or give your loved ones moments of relaxation and well-being. The new scented essences and bubble baths from Hoesch are the key to a holistic wellness experience. Immerse yourself, close your eyes and let yourself be enchanted by our carefully selected fragrances. Your time out from everyday life has never been so pleasant as with Hoesch.
Recommended for you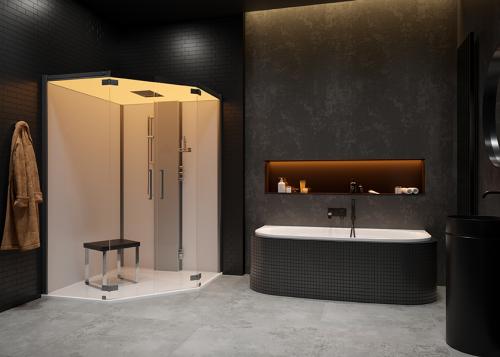 Extend summer by bringing Indian Summer into your bathroom. Designing your bathroom in Indian Summer style...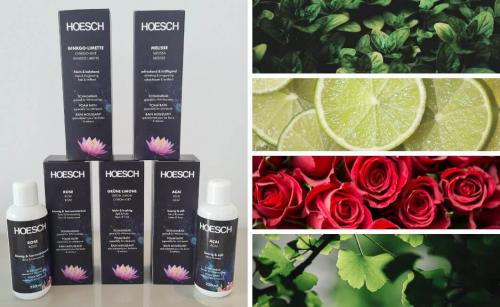 Discover a world of fragrance and bathing pleasure with the new scented essences and bubble baths from...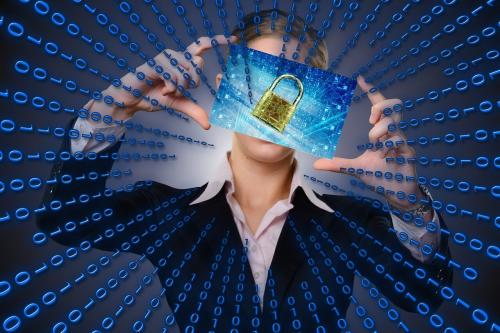 We are very proud that our data has been awarded 2 seals directly: ARGE seal ("Green Hook") and ODC TOP...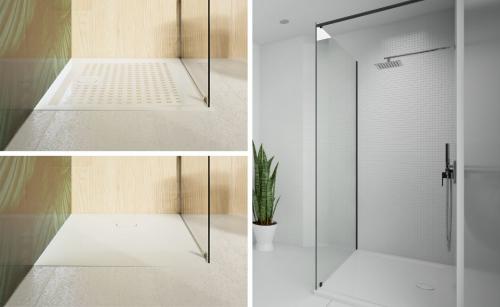 Equipping a small bathroom presents an interesting challenge. All bathroom components should create a...