Diverse options for less splashing water - the new ALARIS, ALARIS PRO and LUMIA+ shower enclosures.
HOESCH Inspirations
04/03/2022
Diverse options for less splashing water - the new ALARIS, ALARIS PRO and LUMIA+ shower enclosures.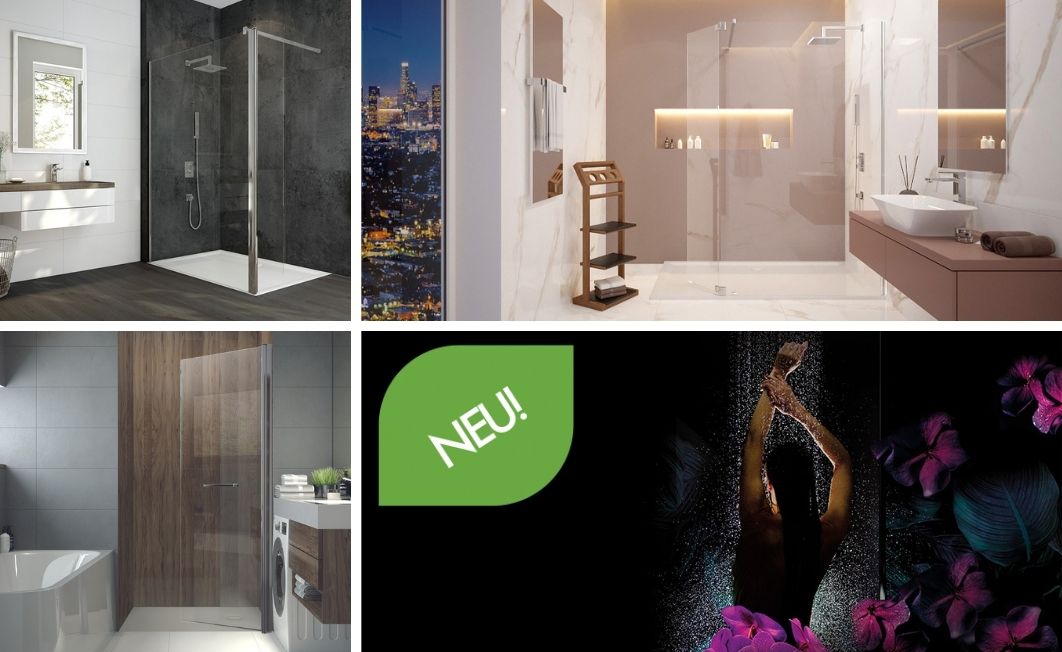 Walk-in shower enclosures made of glass are visual highlights for every bathroom. However, appealing looks and practicality in everyday use are unfortunately two attributes that do not always automatically go well together. Here, too, the renowned bathroom manufacturer HOESCH demonstrates its flair for clever, high-quality and contemporary bathroom solutions. It now offers three new functional and visually appealing shower partition products. They efficiently minimise splashing water in the bathroom and make maintenance pleasantly easier thanks to the EverClean coating. 
ALARIS - with flexible swing door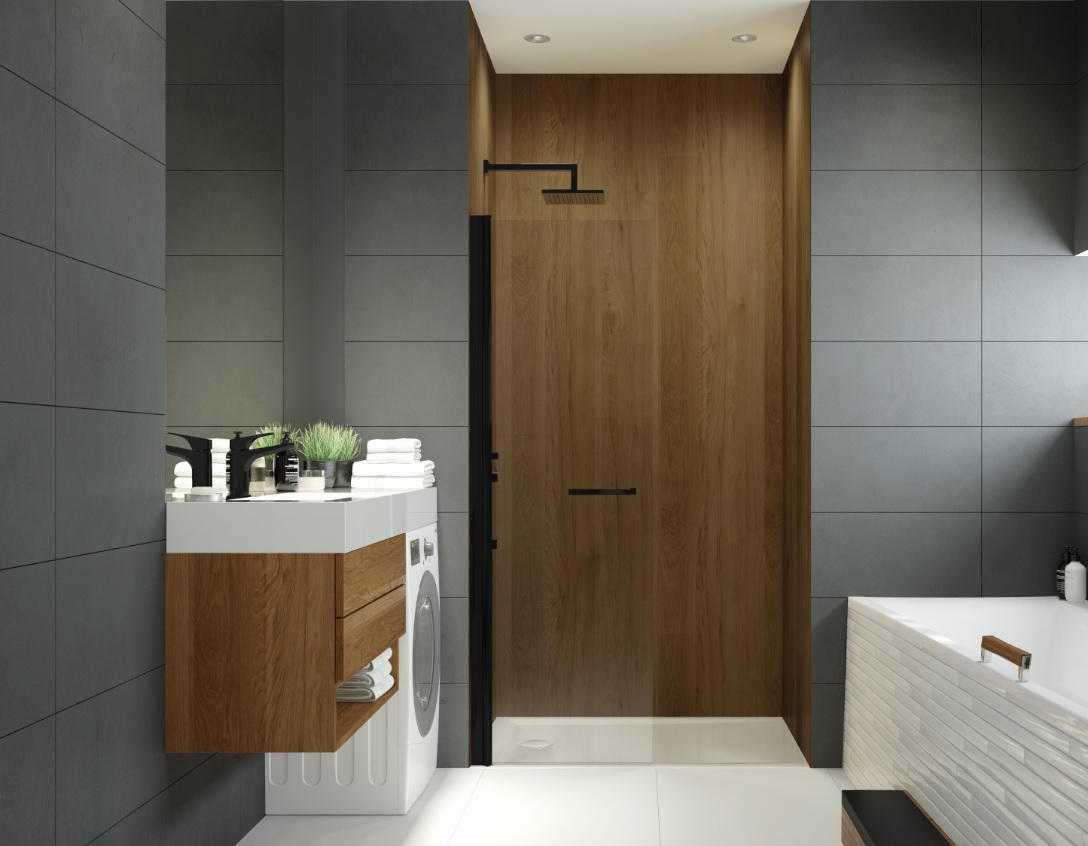 The ALARIS shower enclosure brings new movement and flexibility to the bathroom thanks to a 180-degree swing door made of safety glass. The two-metre high and optionally 70, 80 or 90 cm wide door with its elegant handle can be easily opened inwards and outwards - and can be easily installed on shower trays as well as on tiled floors. Profiles and handle are available in glossy silver or black.
ALARIS PRO - fixed pane plus small swing door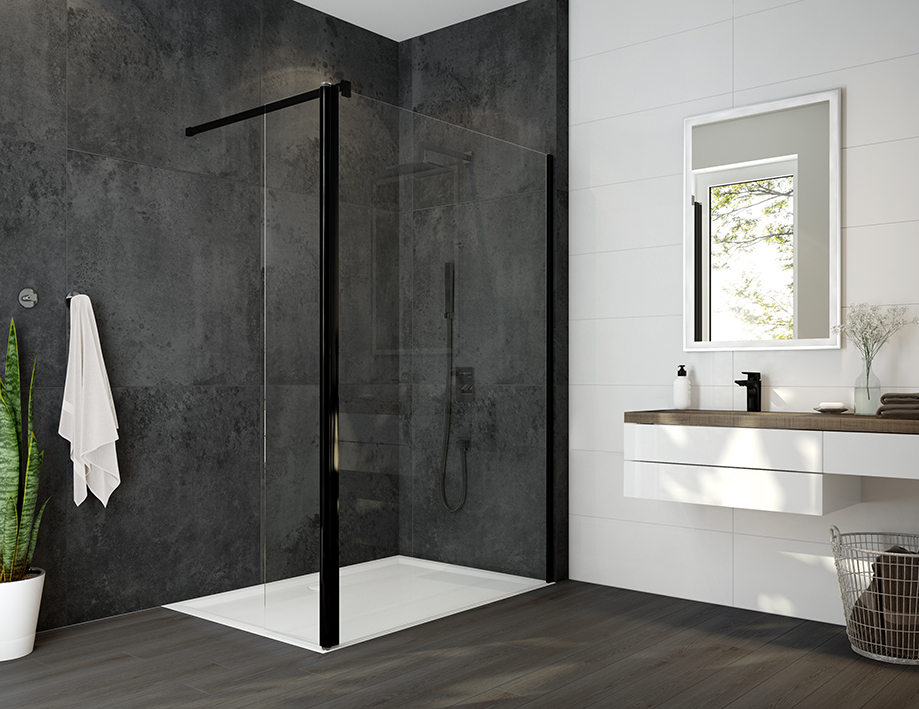 The ALARIS PRO shower enclosure extends the ALARIS series with another flexible variant for the bathroom. A fixed two-metre high and 70 to 140 cm wide glass panel is supplemented here by a small movable glass panel, which thus provides additional splash protection. The ALARIS PRO shower enclosure can also be mounted on both shower trays and tiled floors and is available with either shiny silver or black profiles. Both ALARIS models are also suitable as corner solutions.
LUMIA+ - the flexible extension for shower enclosures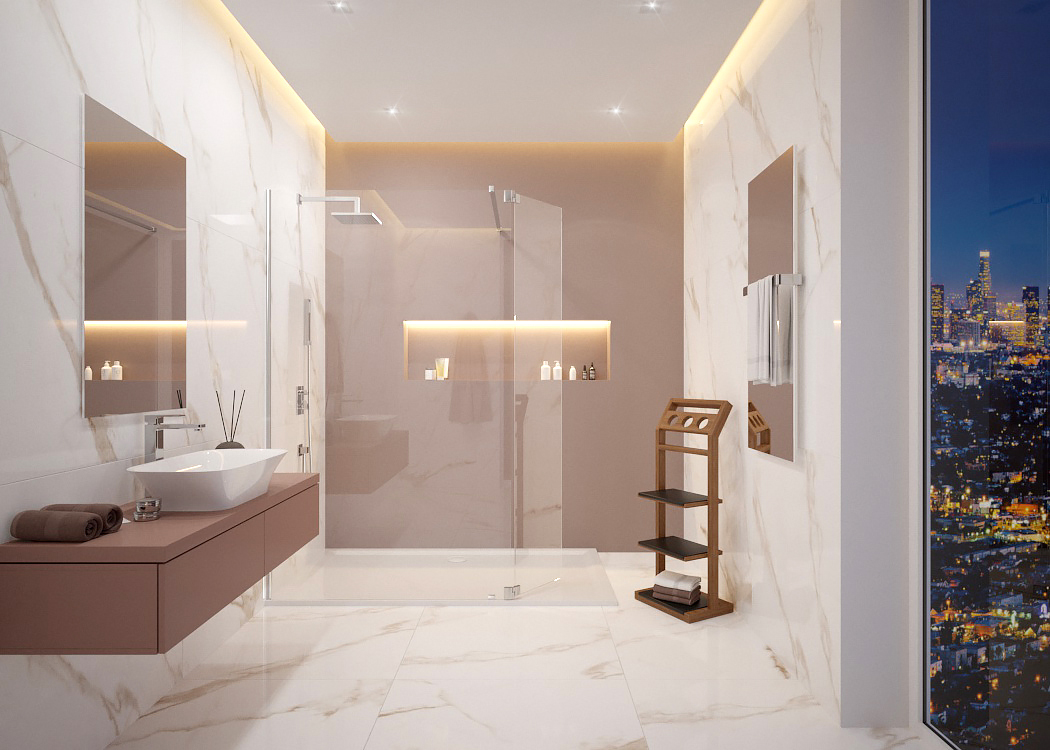 For all those who already have a walk-in shower enclosure at home, the Lumia+ movable shower enclosure is an attractive solution. The 200 or 210 cm high and 37 cm wide glass door can be used either as an extension in width or as an L-shaped addition to the entrance area. Children can thus also splash around in the open shower with great pleasure and increased splash protection. The Lumia+ shower enclosure is compatible with all walk-in cabins from HOESCH such as One&One, Free, Liberty and Muna.
HOESCH thus offers the optimum walk-in shower enclosure for all new and existing bathrooms.
Recommended for you
Hoesch presents plans for climate-neutral district on headquarters area
We are all looking forward to summer! It is the time when we enjoy long days, bright sunshine and warm...
Several family members and only one bathroom - can you arrange the bathroom to meet everyone's needs? What...
Bathing Day falls every year on 14 June. This day celebrates the Greek mathematician Archimedes, who is said...