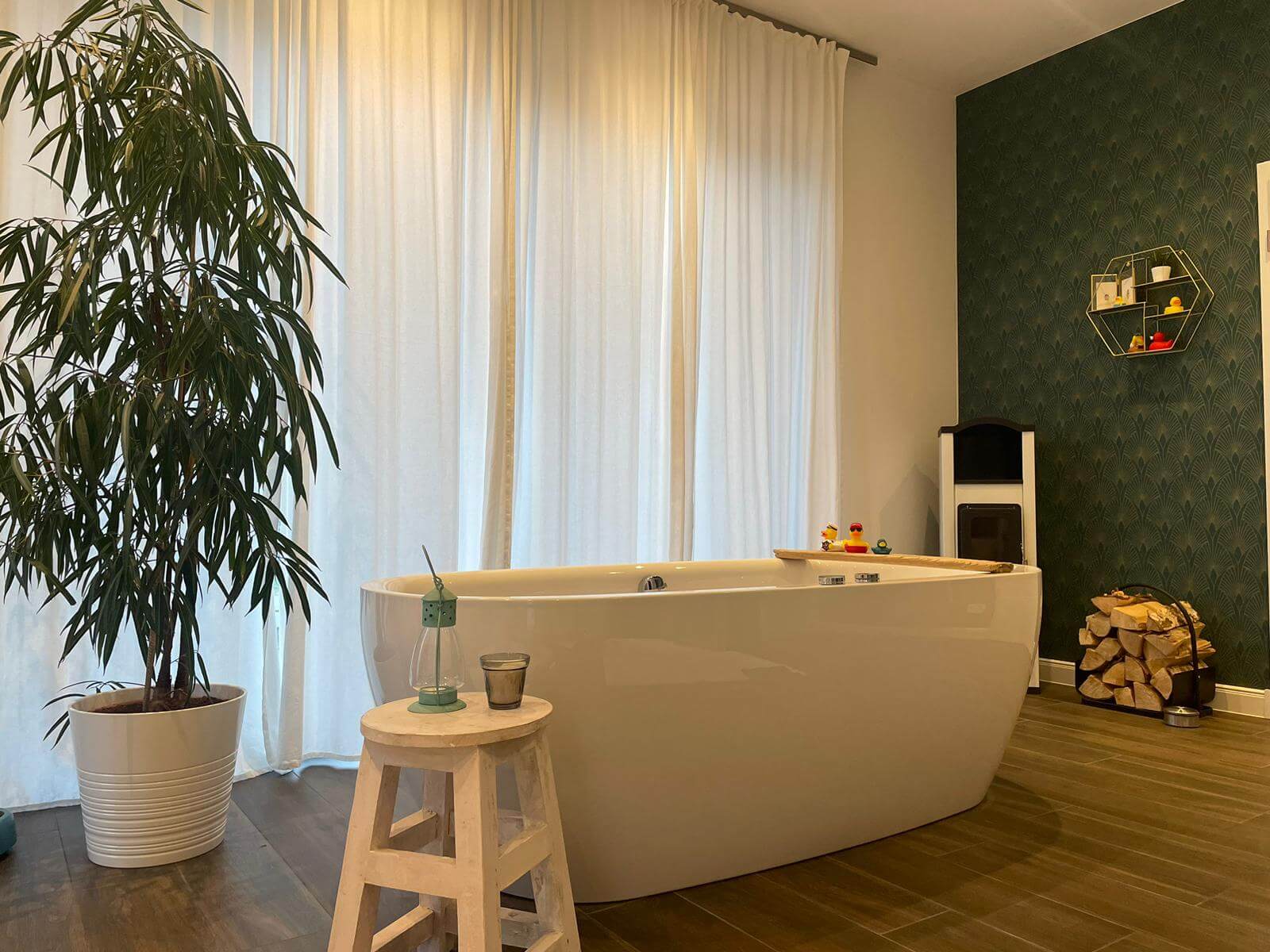 Boho style in the bathroom is a natural and relaxed style characterised by a colourful and unconventional aesthetic. Boho can be implemented through a variety of elements, as in the bathroom of our client in northern Germany (Mecklenburg-Vorpommern).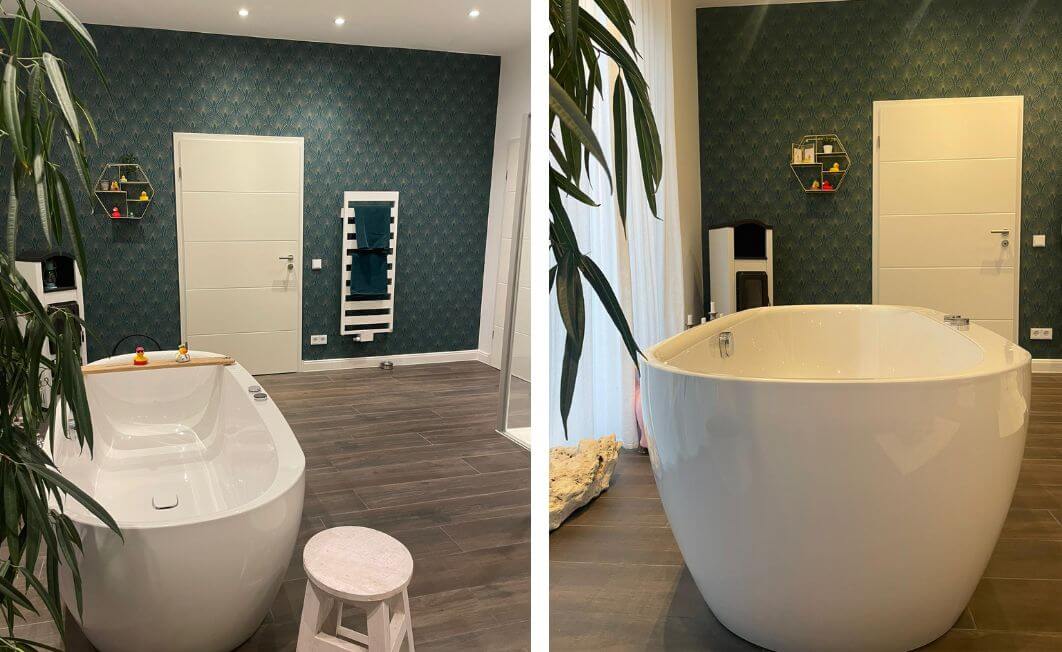 The focal point is the free-standing Hoesch iSensi bathtub combined with wood, wood-look tiles, bold dark wallpaper with a leaf pattern and long light curtains. Plants are an important part of the boho style and enhance the natural ambience, just like the vintage wall shelf or the wooden bathtub shelf.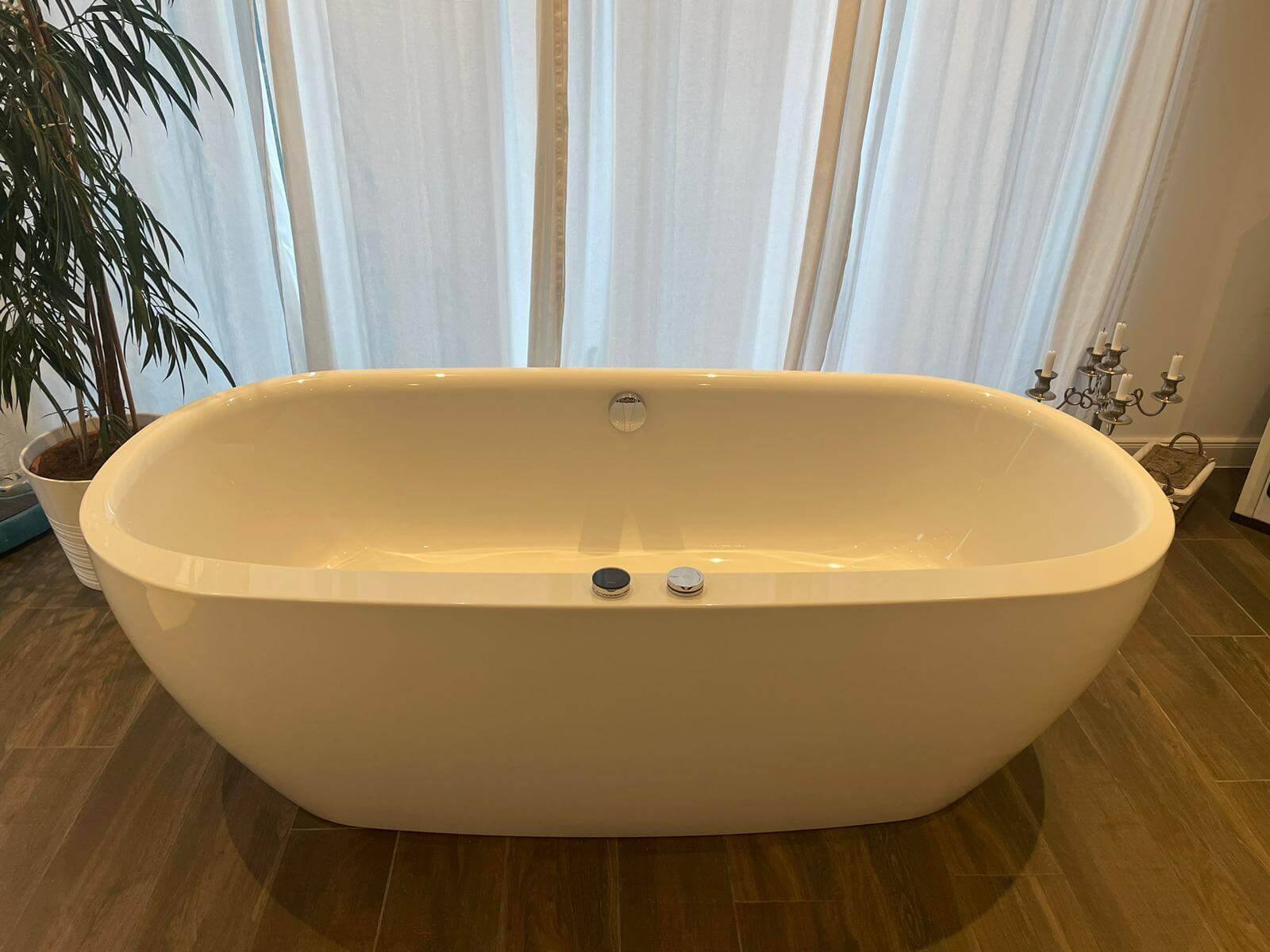 The free-standing Hoesch iSensi bathtub adds a luxurious accent to the Boho bathroom and makes the room a true experience for the senses.