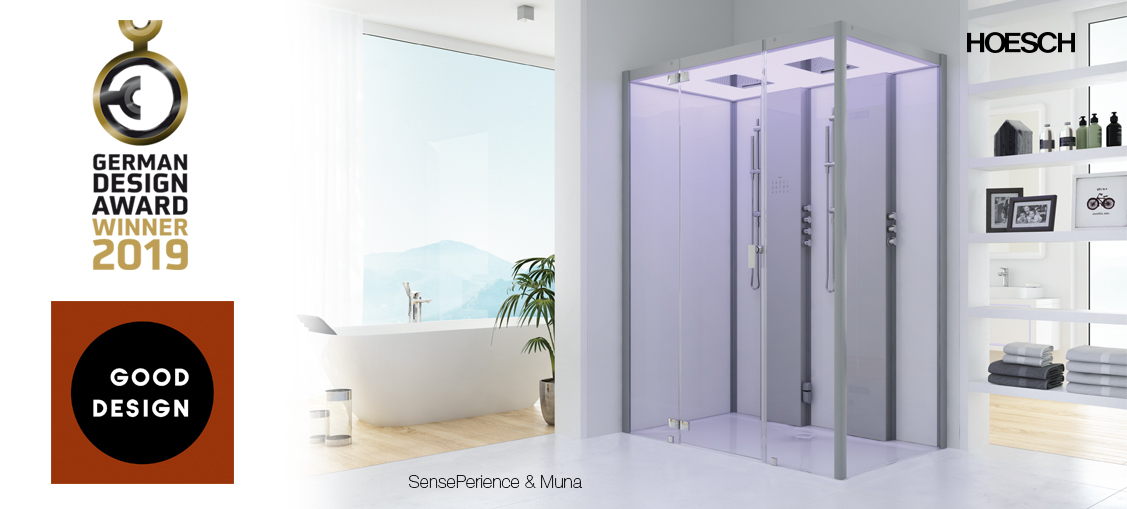 This is no coincidence. Following the German Design Award 2019, the bathroom manufacturer HOESCH has now also received the internationally coveted Good Design Award 2018 for its elegant combination of steam bath and shower tray. This confirms HOESCH in its strategy of constantly developing new, creative and sophisticated innovations for bathrooms with internationally renowned designers.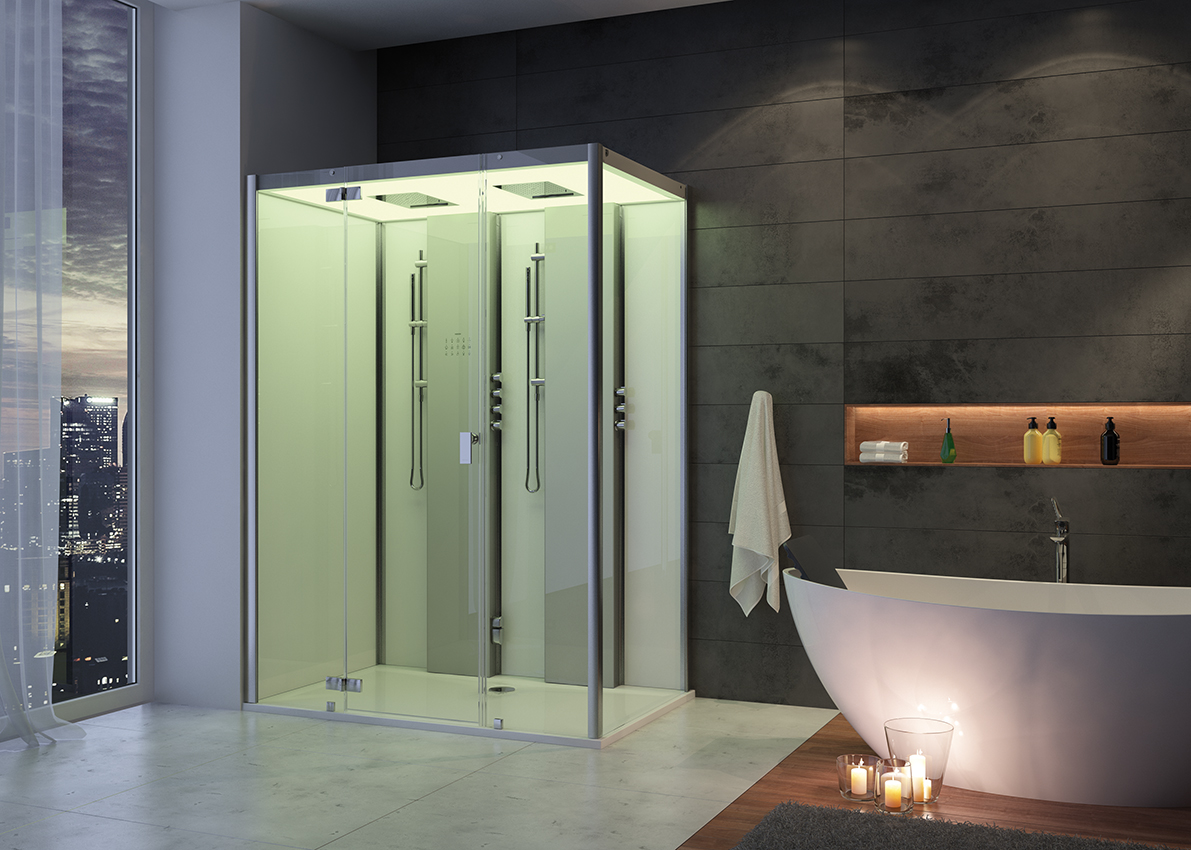 The SensePerience steam bath and the MUNA shower tray are not only convincing at first glance. They also inspirewith their comfortable operation, their sensual feel-good experience and many lasting arguments. For example, HOESCH uses energy-saving technologies and resource-conserving materials during production in the interests of sustainability. The result, for example, is that the MUNA shower tray made of high-quality Solique mineral casting is 100 percent recyclable.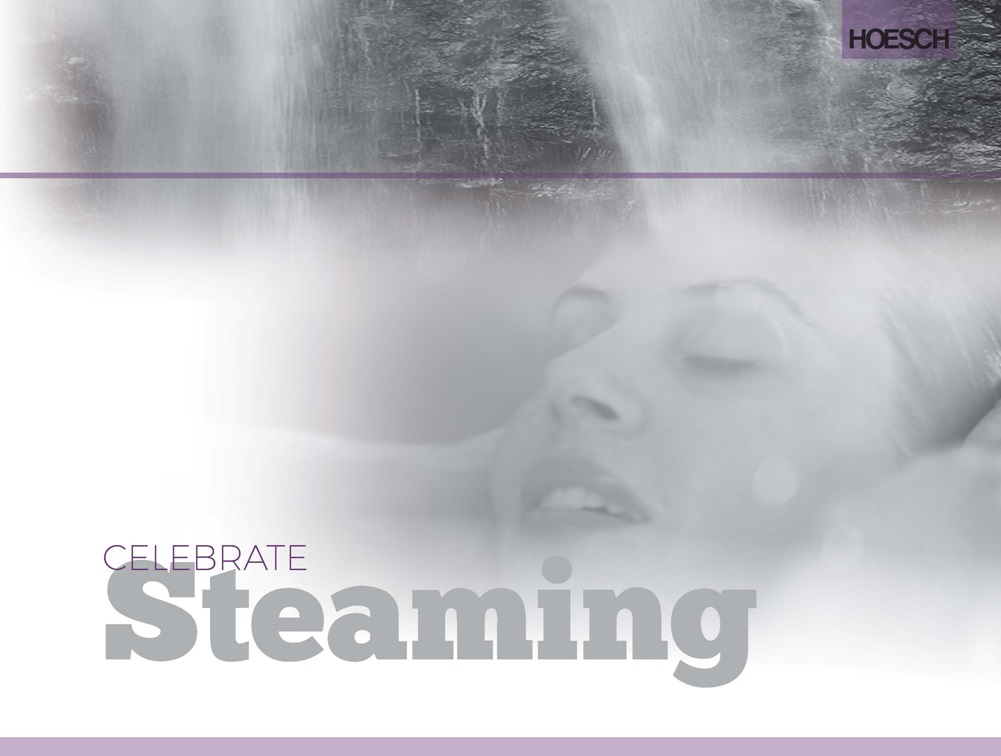 The ultra-flat shower tray also meets maximum safety requirements and can be installed elegantly and without any thresholds. In combination with the SensePerience steam bath, the exclusive duo blends so harmoniously into almost any bathroom. The elegant cabins are available in different sizes, as single and two-seater and several construction variants and can be easily combined with different MUNA shower trays.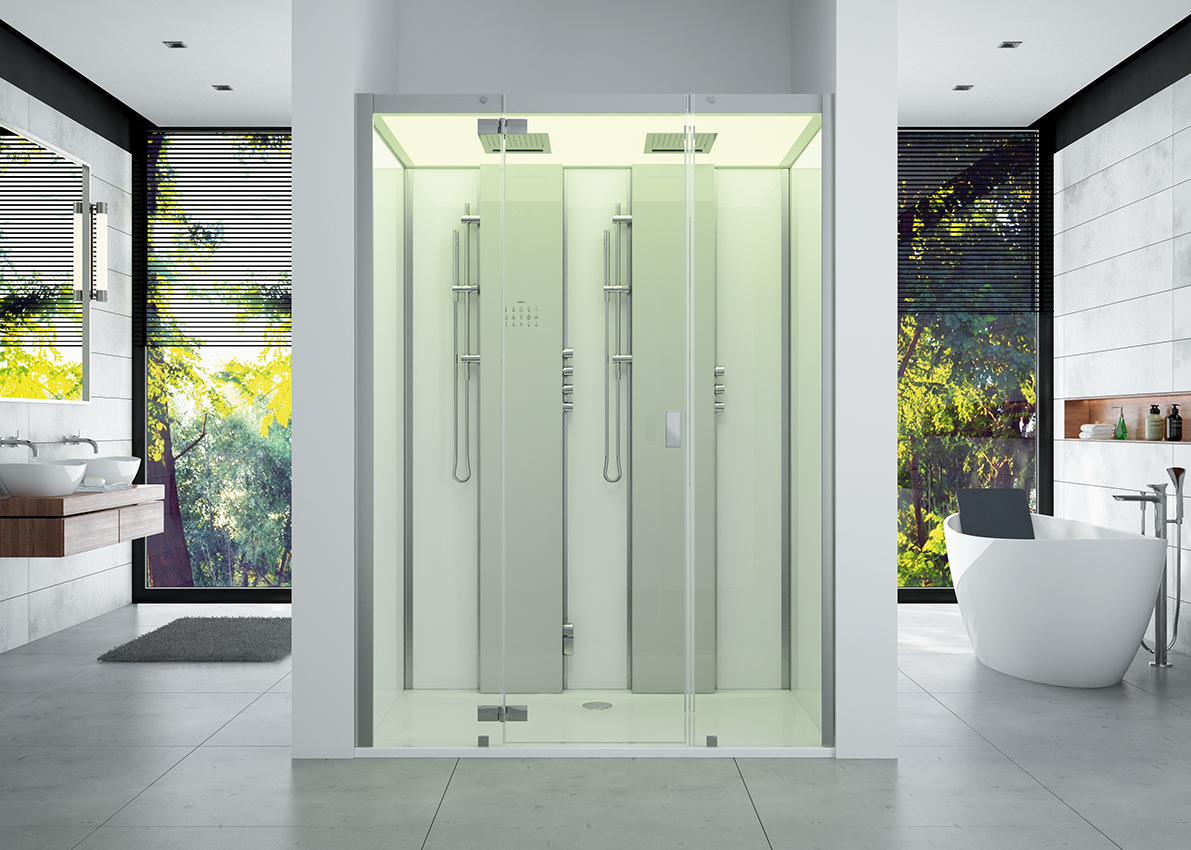 The elegant design of the HOESCH duo and the sum of all these advantages also convinced the high-ranking jury of one of the world's oldest and rich in tradition design awards - the Good Design Award of the prestigious Chicago Athenaeum Museum of Architecture and Design. The award has been given annually since 1950 to sophisticated and innovative design drafts - with around 3000 applications from 40 nations and extensive evaluation criteria such as innovation, form, material, construction, concept, function, utility value and aesthetic impression.
For HOESCH, the Good Design Award 2018, following the German Design Award 2019, is yet another welcome confirmation of the company's commitment to perfectly combining form and function of products.