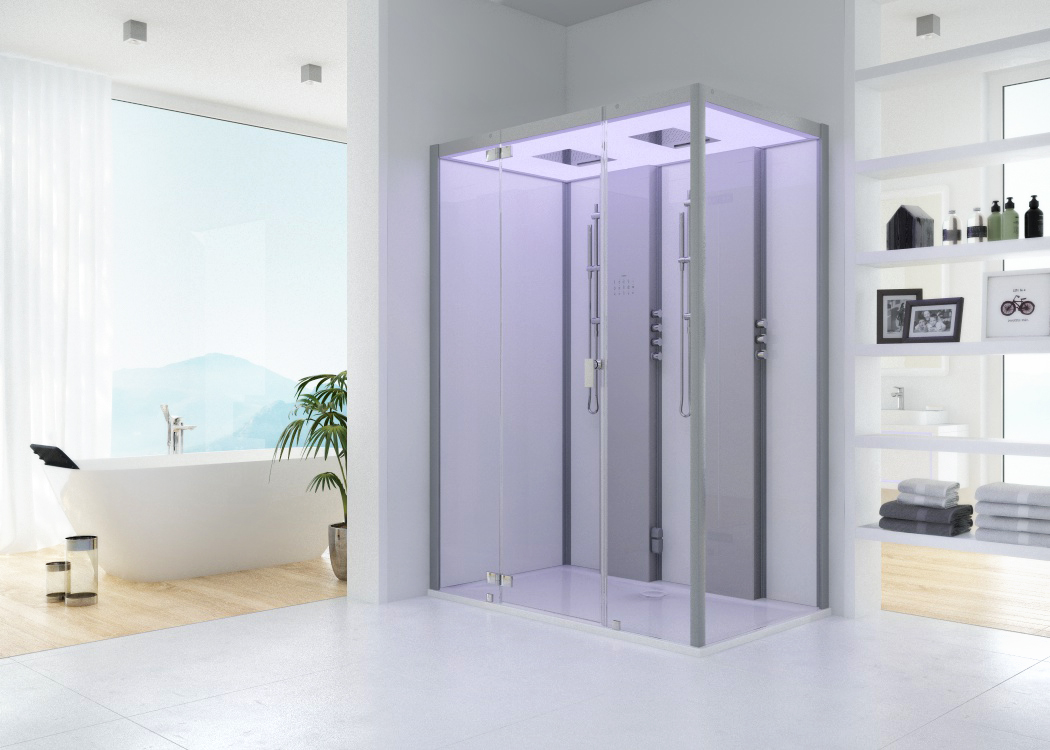 For HOESCH as a manufacturer of bath products, design is much more than a pleasing appearance. It radiates a sense of lifestyle. Design is the perfected form, function and philosophy for those who demand the best. This awareness and appreciation is reflected in HOESCH's selection of internationally acclaimed designers who consistently develop fresh and creative bath innovations, infusing each product with an innate character.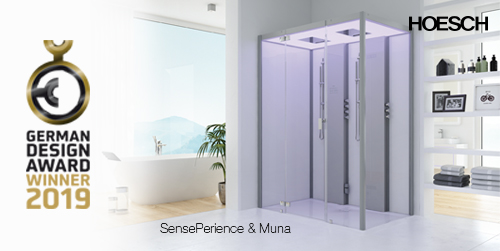 Proof that this approach is not just prevalent within the company but also valued by the industry comes from the latest honour for outstanding design quality: the 2019 German Design Award, given for the perfect combination of the HOESCH SensePerience steam bath and HOESCH MUNA shower tray. An international jury of experts chose the exclusive duo as the winner of the world-renowned design competition in its Bath and Wellness category.
And no wonder, since the combination forms two truly unique bath highlights into a harmonic whole. The HOESCH SensePerience steam bath integrates a refined look, ease of operation and multiple settings for a relaxing and sensuous wellness experience. 
In turn, the extremely shallow MUNA shower tray, made from high-quality Solique mineral cast, meets the highest safety standards and can be elegantly installed with absolutely no sill. Together they satisfy the highest demands for quality and design and create an inviting environment for escaping the day's stresses..
Also deserving of mention is the large number of flexible setup options. The refined shower cabins are available in many sizes and heights, featuring either one or two seats and multiple installation settings that can be easily combined with the numerous shower trays in the MUNA series. This design pair has a place in any modern and discerning bath.